VPN hides your IP address and protects your identity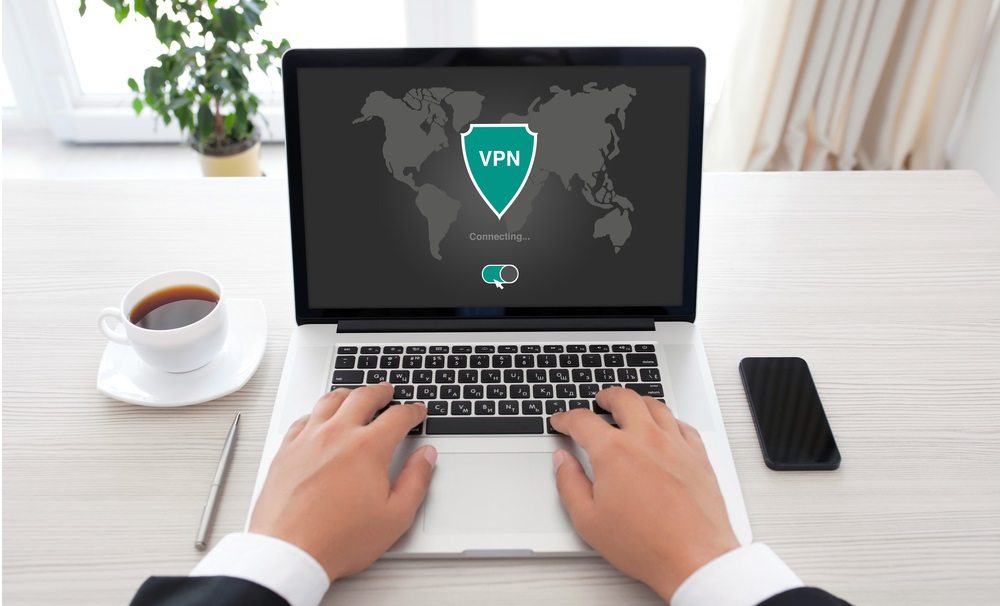 ---
In the edge cutting edge technology, the cybersecurity is at stake for a common user. VPN(Virtually Private Network) allows users to increase their security in various devices. The working principle of VPN is very simple, it bypasses the data through various secure more servers so as to make it difficult to track or tamper the data.
A detailed "How to Choose VPN" will be provided on the website. However, the VPN must have a 256-bit encryption for better security.
What is a VPN?
A Virtual Private Network or VPN is a series of virtual connections routed over the internet which encrypts your data as it travels back and forth between your client machine and the internet resources you're using, such as web servers.
A VPN creates a private "tunnel" from your device to the internet and hides your vital data through something that is known as encryption.
How VPN Works?
The VPN acts as an intermediary of sorts as you connect to the internet, thereby hiding your IP address – the string of numbers your ISP assigns your device – and protecting your identity. Furthermore, if your data is somehow intercepted, it will be unreadable until it reaches its final destination.
Editor's Pick: Best Android Launchers in 2021
Many internet protocols have built-in encryption, such as HTTPS, SSH, NNTPS, and LDAPS. So assuming that everything involved is working properly, if you use those ports over a VPN connection, your data is encrypted at least twice.
5 Best VPN Service 2021
Here we've sorted out the 5 best VPN service in 2021. This list is made basing how secure, affordable and versatile the VPN is.
1. Nord VPN
Nord VPN is holding the top in this list. Being very premium this VPN is very versatile. It offers a very reasonable price for the security it provides. The Nord VPN is well-reviewed by critiques.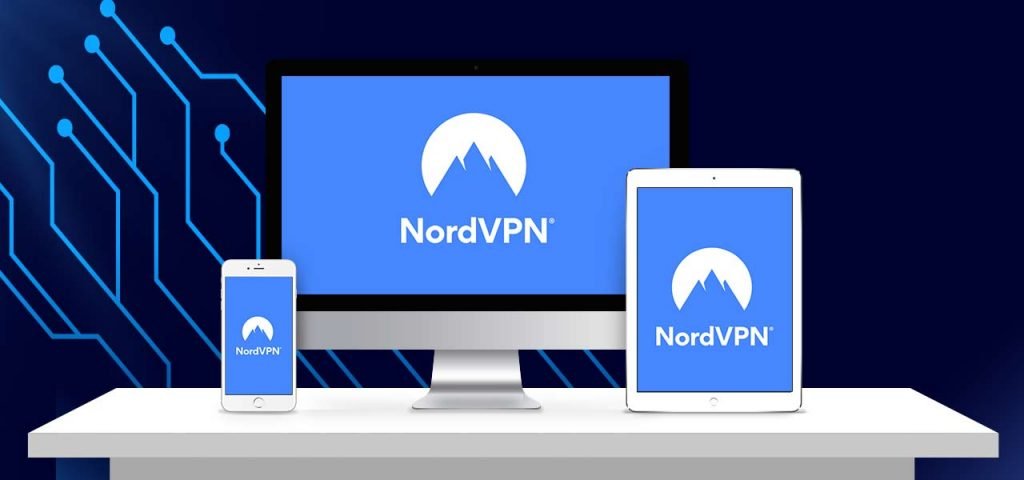 The VPN charges up to $11.95/month for a month and has other plans going up to $4.92/month for a year-long plan. It's 30 days risk-free money-back guarantee offers an option to 'use it and then choose from' to user. The charges seem very good with taking the features into account. Secondly, Nord VPN had some amazing features like a kill switch,256-bit encryption and the awesome DNS leak protection. The VPN is very useful to unlock streaming platforms like
Netflix
BBC iPlayer
Sling TV
HBO
Hulu
Showtime
Amazon Prime Video.
With this, the VPN has around 5,400+ servers across 59+ countries which offers a lot of choices and speed with No-logs policy. The VPN offers P2P(peer- to – peer network) servers which are very optimised and come very handy while accessing the torrents. One of the very amusing features of its devices usages limitation. The VPN offers usage in 6 devices simultaneously on various platforms.

2. Windscribe
Windscribe VPN dragged a lot of attention of users in the past few years. The VPN has very different features comparing to others in the list.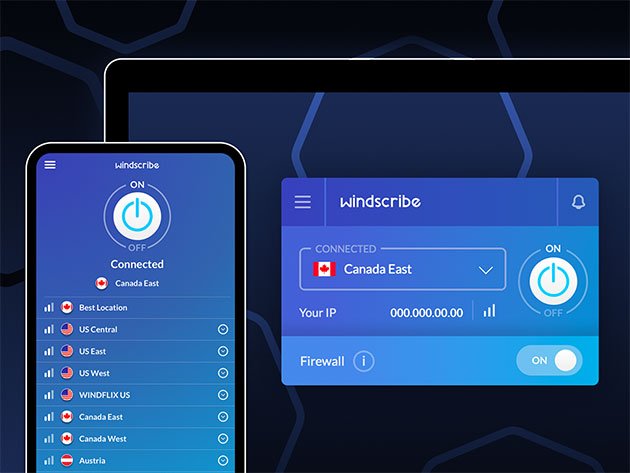 Windscribe VPN claims to provide military-grade encryption to its user. It also has NO-Logs Policy. The main backslash of the VPN is it cannot unblock Netflix for unpaid customers. In addition provides P2P servers which come in handy for torrenting.
Moving to its plan it offers 10GB of free Data per month. Users can add additional 5GB by tweeting to Windscribe for the month. The best feature it offers is a built-in ad and malware blocker. The VPN has its restriction to 10 server locations for free users but a payment gives the user access to servers in 63 other countries.
Windscribe charges with $9/month for monthly access, yearly access cost up to $4.08/month which is quite affording for consumers. The only drawback of the VPN is it fluctuates speed in its free server.
3. Proton VPN
This is the VPN in the list with no daily data limit. Proton VPN provides its user with no data limit along with no charges for it. This is a very good option for users who want basic VPN tasks in no charge policy.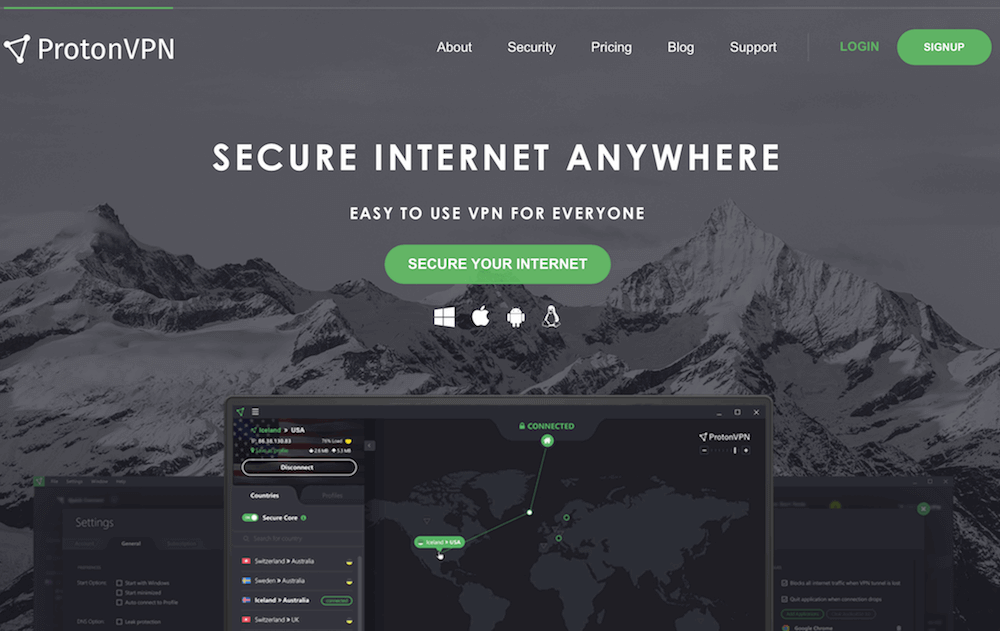 Proton VPN offers 256-bit encryption. In addition to that, an automatic kill switch and a DNS leak protection make it more catchy to users. However, free access gives you 3 server admittance. The three free servers US, Japan, and the Netherlands perform fairly well. The speed is not much reliable for the free servers tho.
The major downside of Proton VPN is lack of P2P servers for free users. However, the users are allowed to use their P2P servers in the paid version. The paid version offers a lot more servers, for up to 54 countries with P2P server in upgraded plans.
The paid plans includes
Basic:48 €/ year (4€/month). This includes 2 connections simultaneously and other basic features with P2P support.
Plus: 96€/year (8€/month). This includes 5 VPN connections an amazing high-speed connection.
Visionary: 288€/year (24€/month). This includes 10 Connections to use simultaneously
4. Hotspot Shield VPN
Hotspot Shield VPN provides one of the best security among many VPN in market at this price point. This VPN is providing its users a very versatile plan and that is quite affordable comparing the features its providing.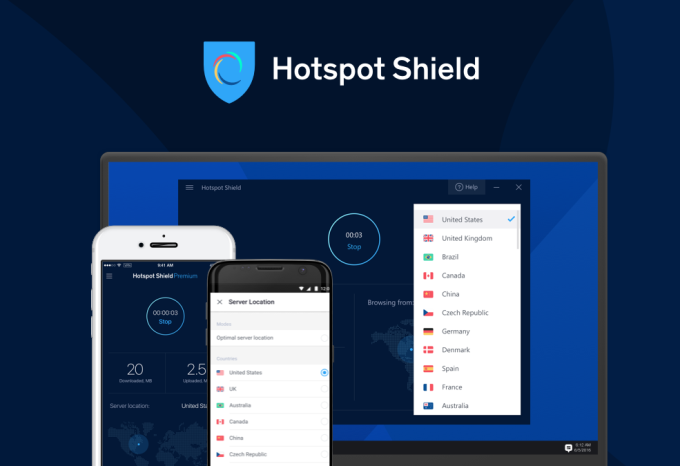 There is a free plan also that includes daily restriction of 500mb data usage only. The VPN provides optimized service for Netflix, Hulu, YouTube, Disney+ and more. In addition to that, it has 256-bit encryption and military-grade security. Also, the free plan has server restrictions at a max. However, users are free to access their servers in 115+ virtual locations in 80+ countries and 35+ cities across the world.
Hotspot Shield offers a very promising 45-days -risk-free money-back guarantee trail version of their premium service. Hence this features along with pricing grab a lot of attention of users. The pricing goes as $12.99/month for a monthly plan to some plans like $7.99/month for the annual package. However, their new plan of $2.99/month for a three-year-long plan.
5. TunnelBear VPN
TunnelBear VPN became quite popular lately. This VPN is offering comparatively very less free data usage. The VPN offers only 500mb per month of data usage for free users. This free data restriction is one of the biggest downsides of using TunnelBear VPN.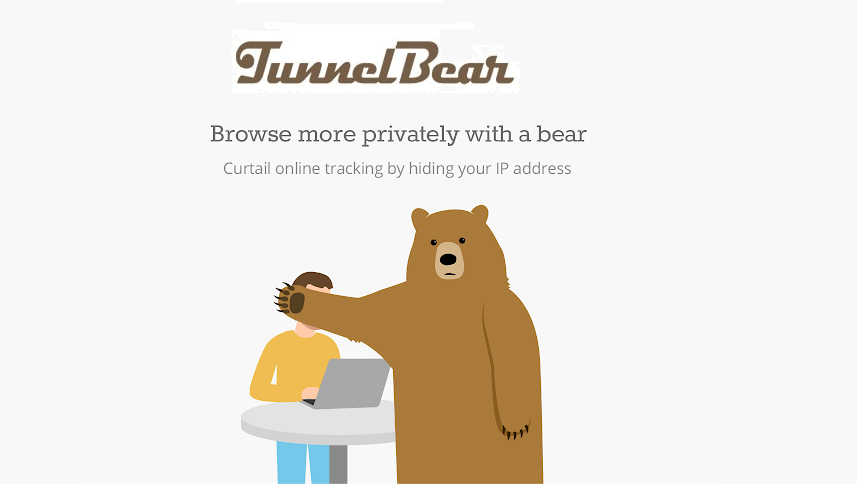 TunnelBear however, uses 256-bit encryption which ensures safety to users. This also No-Log policy like other VPNs on the list. In addition to that, it has a GhostBear mode that can bypass VPN blocks. TunnelBear also supports P2P server easing access torrents.
It unlocks most of streaming sites like HBO GO and Spotify. The VPN ensures a very good paid service. TunnelBear offers Its users RememBear features along with all basic VPN services. The RememBear eases password issues that most of the users face in the VPN. It has the most flexible plans among all on the list.
TunnelBear offers $9.99/month for a 1-month plan, $4.99/month fr annual subscriptions. TunnelBear also has a long term plan that sounds more interesting with a price tag of $3.99/month for 3 years. It's paid version offers 5 connections simultaneously.
Apart from all, it also has one team plan that costs up to $5.75/month that allows 2+users to access 5 devices per user simultaneously. The TEAMS plans are very promising for business purposes.
Our Verdict
To choose a free VPN isn't always promising. Free VPNs doesn't provide many security options. Many free VPNs won't allow the user to access blocked websites and they sometimes create issues with Torrenting. A free VPN also has issues regarding speed, its's servers usually overload and often makes it a worse experience for the user.
However, among the aforementioned list of VPNs, the Nord VPN and Hotspots are very popular among users ad they provide very high security and other promising features like P2P service, high-speed connectivity, server selection etc. The user should keep in mind. the security to price value the servers offering and hence choose from it.
---
More to read: