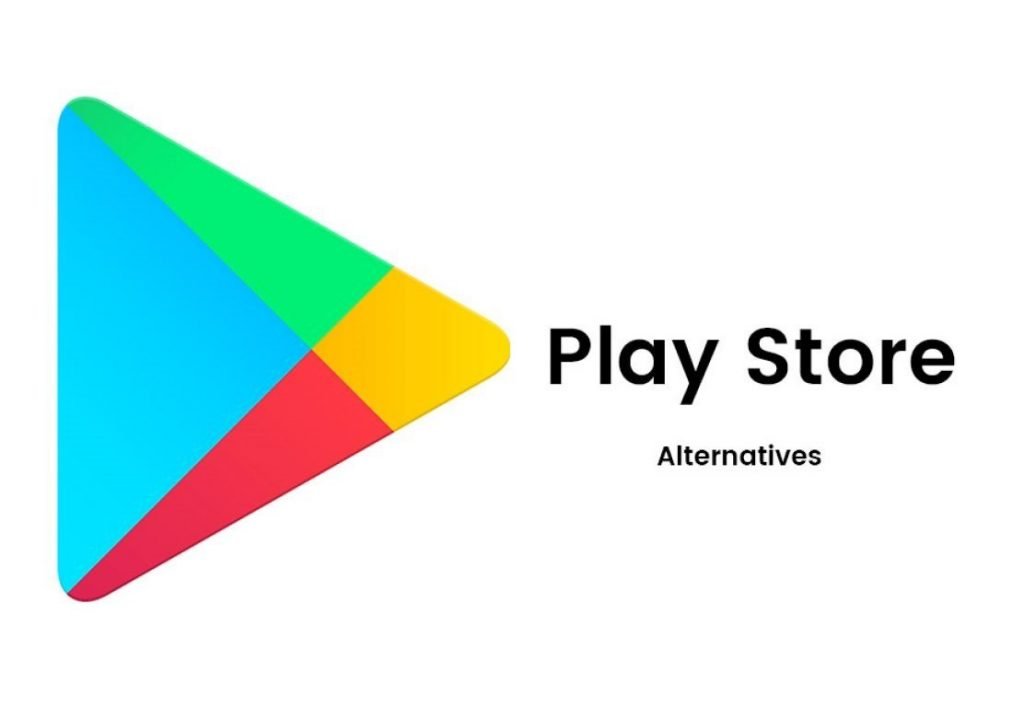 We all love downloading and using new apps especially the Android users. We have a vast variety of options to choose from. Not only that Android users have an extra advantage over iOS that they can even download apps from third-party stores or typically from anywhere.
Though Google Play Store has almost all the apps which are needed in day-to-day usage. But then there's more to Android than the limitations of Google Play Store. This is when the third-party app store comes in. We have tailored out the 5 best alternatives to Google Play Store which users can use to download and install apps on their Android phones.
Top 5 Alternatives to Google Play store
The alternatives to Play Store doesn't come pre-installed and users do need to install these stores. Also, these stores won't be available on the Google Play Store.
1. Amazon App Store
The Amazon App store is one of the best Google Play Store alternative. As Amazon is a reliable source to download apps for your smartphones and besides that amazon app store provides a lot of options to choose from.
Amazon has a cool way of giving their APK of Amazon App store. You need to enter your email id in this link. Then Amazon will send you the APK on your mail and then all you have to do is download and install.
Amazon also brings out occasional sales where they give away some of the apps which are paid on play store for free. Among all of this Amazon App store even have a selection of Books, Movies and songs which are priced much lower than what Play store has.
Also Read: Snapdragon 865 vs Exynos 990: Comparision, similarities, differences
2. GetJar
The Getjar Appstore is known to be very old. If I recall I was using the GetJar AppStore on my late Nokia 2000 phones which had Symbian or JAVA OS. It was very much reliable back then to download third-party apps and so is the case now with the Android version of GetJar AppStore.
The GetJar AppStore provides with some of the unusual apps like mods and hacks as well in case you want to try it out. This is the link to download the GetJar Appstore. The AppStore has over 350,000 apps. It is just insane to have so many apps. Most of the apps on the Getjar Appstore are free and users can easily download and install on their Android devices.
3. APK Mirror
This is particularly not a proper app of any kind of App store rather it is a website that has all the Apps and APKs. Not only that, but users can also find the latest or any older versions of any APK from this website.
APK Mirror is one of the most famous websites when it comes to downloading apps from a third-party source. Recently, they have released an app of APK Mirror which helps in installing the APKs which requires APK bundles(.apkm).
Users can simply download any APK file from their website apkmirror.com. Then users can use the APK Mirror app to install them on their phones it will arrange the bundles and all on their own. It is a pretty handy app which makes the installation of APKs hassle-free.
4. 9Apps App Store
The 9Apps AppStore is a newly designed AppStore which is very much intuitive and a good alternative to Play Store. The AppStore has categories options that make it easier to find whatever you are looking for.
It also has a specials section and a newly released option which can keep you updated on whatever new apps are being launched. It is a great option if you are using Huawei phones and that doesn't have Google Play Services/Store.
Users need to download the 9AppStore APK from here and install it just like regular apps. That's it you now have 9 Apps Appstore in your phone through which you can download millions of free apps on your android device.
5. APK Pure
APK Pure is another website like APK Mirror. It also has a lot of apps that can be downloaded through their website. Users can simply go to their website and start downloading whichever app they want to use it. APK Pure even has some modded APKs of games and apps which lets you use the pro version of the app for free.
On top of that APK Pure also has it's own Appstore app as well. The benefit of having APKPure Appstore is that you won't be needing to open the website again and again instead it will just replicate like play store and will work also like that only.
To try and download the APK Pure Appstore click here. Alongside the ease of downloading apps, the APK Pure AppStore also allows downloading region locked (not available in your country), pre-registered games and many other Apps on Android.
Verdict
These were the 5 best alternatives to Google PlayStore which users can use to download apps on their Android phones. Our pick would be the Amazon AppStore as it is the most reliable source and Amazon keeps giving discounts on apps and games.
This doesn't mean the rest is bad, all of them are very much reliable and good and users can try any of them as per their need.
More to read: