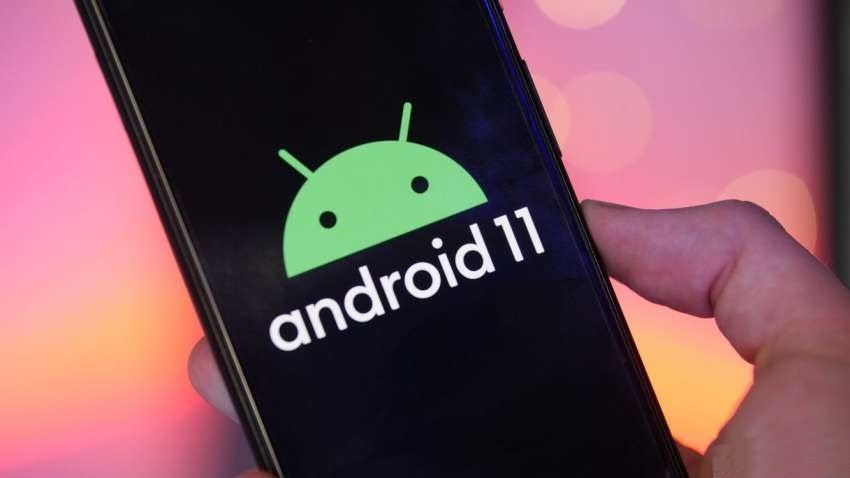 Every year Google releases a new version of Android. This year they are going to release Android 11. But, before that, Google released a bunch of developer previews from which we get a sneak peek of what's coming to our phones in the upcoming new version of Android.
So Google released Android 11 developer preview 4 a few days back which should be the final developer preview and after this, we should directly see the stable release of the Android 11 starting from Pixel series and then depending on the OEM as when they give the updates to their phones.
Google's Android is evolving every year and has come a long way if we talk about improvements. Google has this time also tweaked a few changes in the core Android and have also added some new features and UI enhancements. So here are the 5 new features and changes in Android 11.
5 New Feature and Changes in Android 11
The new changes in Android 11 have been spotted only in pixel series as of now since the current developer previews of Android 11 is only supported by Pixel devices only. Some features may be removed in the final version of Android 11. OEMs can also add or remove some of the features from Android 11, below are the 5 new Android 11 features.
1. Scheduled Dark Mode
Back in 2019 when google launched Android 10, the dark mode was all hyped up as it was debuted in Android 10. Now, Google has taken a step ahead and has added an option to schedule the dark mode. This means now you don't need to specifically turn on and off the dark mode, you can just set a certain time period for your phone to be in dark mode and while the rest of the time it will be in light mode only.
2. Better Permission Access
Google has revamped the security system of Android in the latest Android 11. Earlier, whenever an app asked for permissions of anything like camera, mic, storage etc. we had an option to allow and deny only, surely google added an option for location services to be used only while the app is in use in Android 10 itself.
But, now the options are changed, now we have allowed only this time and deny options available. To access permission permanently the developer has to contact Google directly and ask permission from it. Google has also added that if an app asks repeatedly about permission it will block the permission request option for that app.
3. Screen Recorder
With the debut of Android 10 when it was in the developer previews stage, we had seen that screen recorder was available but was broken, Google even removed the screen recorder option in the final version of Android 10.
Finally, this time they have added a working screen recorder option in Android 11. A lot of OEMs already support screen recording but the Android one and the pixel devices were missing out. So finally they have also got this handy feature and since it is baked inside Android, we can expect other smartphones that don't have could also get this screen recording option.
4. Notification System
Out of the 5 new changes in Android 11, the notification system has changed a lot in the latest build.
Now, we have notification history for those accidentally dismissed notifications we can check them by going to settings.
Notifications are automatically muted while recording a video from the phone.
The notification panel has a new dedicated section for conversations, which means that the notifications will be less cluttered and all the notifications that have an option to reply will come under conversation section and the rest of the notification will be below that.
Ability to paste images while replying from the notification itself.
5. Overall UI enhancements
The overall UI has been slightly tweaked up, but there are no drastic changes as to notice. To start with Google has introduced a new chat head option from all the messaging apps, which means instant messaging apps like WhatsApp, Telegram, Messages can have the support of chat heads which will make it easier to do other work while chatting with someone.
Apart from this, the recent apps menu has been revamped and it has now three options below the recent app instead of the UI suggesting apps. The three options are screenshot, select and share. The screenshot button when pressed takes the screenshot of the screen opened inside the app, share button also does the same but opens direct share option after taking the screenshot.
While the select button gives an option to select text and images from the app from the recent apps menu itself. Besides this, the WIFI and Bluetooth always remain on top of the settings page and shows the last connected device.
Google has also said that they have added project mainline support to Android 11 which means that Google can update parts of Android individually, instead of giving out full sized updates. Google also claims to have better support for 5G and foldable phones along with curved display phones.
So these were the 5 new changes of Android 11, hang tight and we will keep you updated with the features, timeline and everything on the upcoming Android 11. If you have a Pixel Device and want to try the latest developer preview 4 of Android 11 head over to this link to try it.
When will Android 11 release?
As far as Android 11 release date is concerned, Google will officially launch the 18th version of Android Operating System in Q3 of 2020. The first developer preview was released on February 19. Recently on June 3, the internet giant Goolge released the Beta 1 of Android 11. Below is the timeline of the Android 11 development.
| | |
| --- | --- |
| Developer Preview 1 | February 19, 2020 |
| Developer Preview 2 | March 18, 2020 |
| Developer Preview 3 | April 23, 2020 |
| Developer Preview 4 | May 6, 2020 |
| Beta 1 | June 3, 2020 |
| Beta 2 | July 2020 |
| Beta 3 | August 2020 |
| Final Build | Q3 2020 |
More to read: