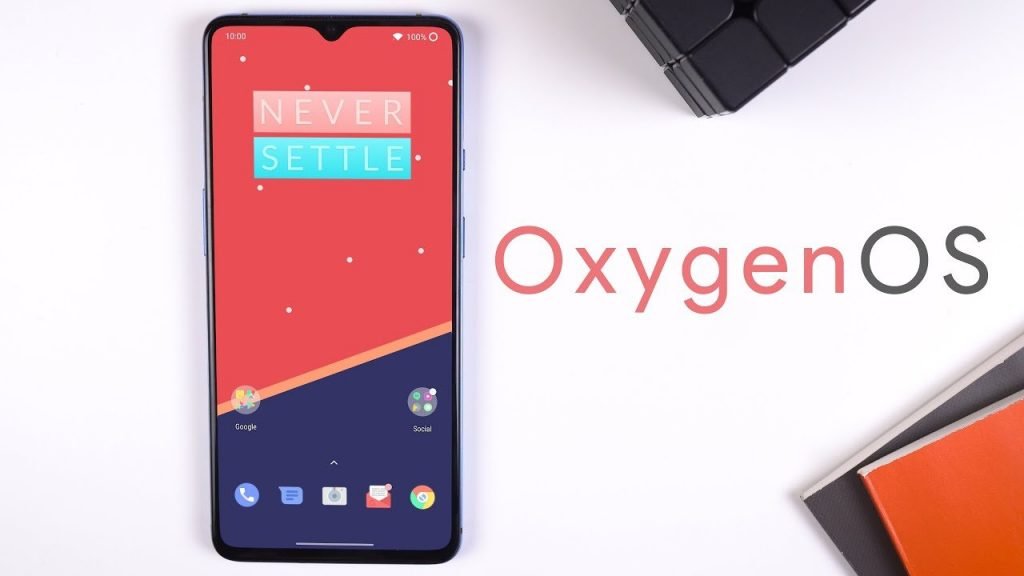 All the OnePlus phones currently run on OnePlus's own flavor of Android called as Oxygen OS. Ever since the launch of Oxygen OS, they have upgraded their OS so much that as a result, Oxygen OS is one of the key selling points of OnePlus devices across the globe. It easily competes with other OEM skins of Android like One UI or MIUI.
OnePlus have already added almost all of the features which users have demanded. The OS already has some eye attractive features like Reading Mode, Zen Mode, Dark Mode, and the list is never-ending.
The company has a very strong OnePlus community. The developers of Oxygen OS usually add a lot of things from the community's most demanded features. Recently, OnePlus launched a campaign on OnePlus forum and named it as "IDEAS". The Oneplus IDEAS was launched for users to suggest any new features which should be added to the future versions of Oxygen OS.
The company has said that they will be adding 5 most demanded features from the campaign IDEAS. OnePlus has even revealed that what all features were the most demanded and what all will they be adding. They have also provided a rough timeline of when we can expect the features to be added in the Oxygen OS. So, below are the 5 upcoming Oxygen OS new features.
Editor's Pick: OnePlus 8: The affordable Flagship Phone?
5 Upcoming Oxygen OS New Features
The new features of Oxygen OS will be rolling out to the Beta version of Oxygen OS and then, later on, we can expect it to be added to the stable version of it. As of now, we don't know which device will get the features and which device won't.
But since OnePlus 3 has received all of its updates and has only left with security updates. So, we can say that this can be added starting from Oneplus 5 series. Although the Oneplus 8 series would be the first one to get the update since they are the latest flagship of the company.
1. Always On Display (AOD)
Ever since the launch of Oneplus 6 series, the users of OnePlus have anticipated for Always On Display. In fact, OnePlus 6 was launched with an option of AOD but was immediately removed after launch. Ever since we haven't seen the light of hope from Oneplus for AOD until now. As the OEM says it will be adding AOD to their devices and have provided a timeline for the same.
The company says that the development of AOD will be done by the end of June. After which it will be launched on closed beta and open beta of Oxygen OS in August or September. Later on, if things went well then they will be adding it to the stable version of Oxygen OS.
2. Enable Fingerprint Unlock for Hidden Pictures In Gallery
OnePlus has always been very keen when it comes to adding a software feature or adding a security level. Oxygen OS already provides a per-app fingerprint unlocking system and on top of that they have recently added a secure lockbox in their file manager which can have a separate pin to unlock it, it also supports fingerprint unlock.
Now the company is heading towards adding the fingerprint unlock to the hidden pictures in the gallery app. Which will be a great feature for users to hide their private pictures. This feature is included in the roadmap and will be seen in the near future software update of Oxygen OS.
3. Play Sound When the Battery Is Fully Charged
OnePlus has always boasted it's super-fast charging system. Initially, it was called DASH charge but due to license issue, they had to change the name to WARP charge. As of now, the Oneplus phones do make sounds whenever they are plugged into its proprietary charger along with animation. But, there is no notification or sound to indicate that the battery is fully charged.
OnePlus has said that they will be adding a notification sound to notify the users that the phone is fully charged and can be plugged out. So now you don't need to keep on checking whether the phone is charged or not. They have not given the exact time that when the feature will be available but should be expected in the coming months.
Also Read: Everything we know about OnePlus Z
4. Folders Within The App Drawer
The stock Oxygen OS launcher is very minimalistic yet powerful and customizable. The stock launcher of OnePlus has some features like hidden space where you can hide any application you want.
It has a particular gesture to open the hidden apps. The launcher also supports custom icon packs. Recently OnePlus updated its launcher and optimized the recent menu of apps.
Now the company is saying that they will be adding an option to add folders within the app drawer to sort similar kind of apps inside a single folder. This is made to make the menu look clutter-free. The addition of folders within the app drawer should be seen anytime soon as they have included in their roadmap so in a few updates of Oxygen OS we hope to see this feature live.
5. Adding More Essentials to Zen Mode
OnePlus has boasted a lot about the ZEN mode in its Oxygen OS. The ZEN mode is basically a new feature of Oxygen OS that helps you break down the usage of the phone. the company runs some challenges as well.
Recently, they had launched a 21-day challenge of ZEN mode where users have to keep the phone every day in ZEN mode for a certain time for 21 days. It's a great feature if you are a phone addict and want to take a break and enjoy life for a while.
The Chinese OEM has not given us exact details about what they will be adding to ZEN mode but has said that some more essential features will be added to ZEN mode in the future updates.
Related: OnePlus 5 and OnePlus 5T get official Android 10 beta update
Conclusion
So to conclude, these are the 5 upcoming Oxygen OS features that will be seen very soon on OnePlus devices. We can expect a few of the features to be revealed alongside the OnePlus 8T series which as per the schedule will be launching in the Q4 of this year.
More to read: