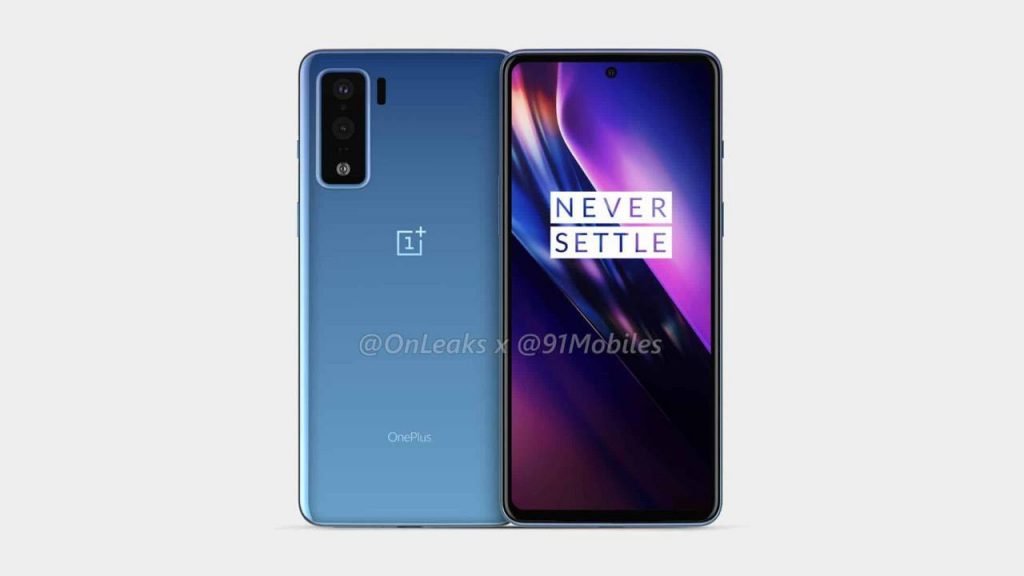 Overview
OnePlus started its journey in the smartphone industry exactly 6 years ago. At that time, the smartphone prices were low. But now the scenario is quite different, the flagship OnePlus 8 Pro price starts at $899.
In order to get back to the league, OnePlus is set to launch the OnePlus Z (formerly known as OnePlus 8 lite). OnePlus recently launched its OnePlus 8 series in India. The company did hint about its OnePlus 8 lite in the past few days as the "surprise product". A few reports also suggest that OnePluz Z is likely to be launch in July.
A renowned tipster who goes by the name of Max J. revealed that OnePlus Z could launch in July this year. However, Max J did not reveal the key specifications and price of the upcoming smartphone from OnePlus. The tipster also shared an image through his Twitter handle which suggests that OnePlus Z will feature a punch-hole display.
Related: OnePlus Unveils Pop-Up Box Edition of OnePlus 8 in India
OnePlus Z Renders
The OnePlus Z renders shows a 6.4-inch FHD+ AMOLED Panel, that has a 90hz refresh rate. We already know that OnePlus 7 Pro's display performance was spectacular. As this phone, too, has the same display as the OnePlus 7 Pro, we can expect the same level of performance if not, better than the OnePlus 7 Pro. Some leaked spec sheets also indicate that this phone may have Dolby ATMOS support, If yes then that would be the icing on the cake.
With all these display specs, we could expect a phenomenal media experience in this smartphone.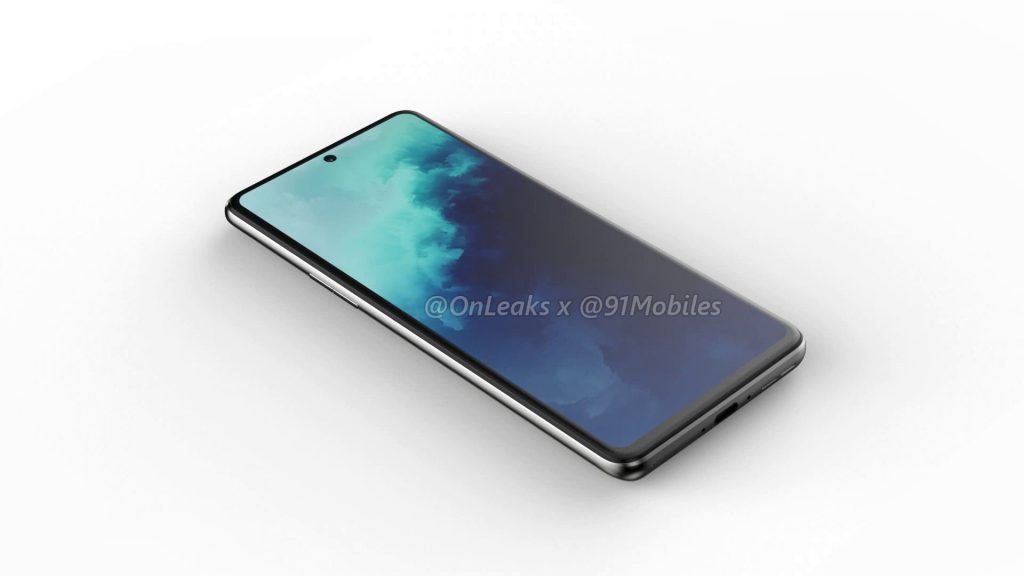 Performance
When we hear the brand name OnePlus, the first thing that comes to our mind is the urge of speed. The OnePlus Z is rumored to have a Mediatek Dimensity 1000 processor, which is as powerful as the Snapdragon 855 and but nowhere close to the flagship SoC Snapdragon 865.
This phone has two variants – 8GB RAM + 128GB storage and 8GB RAM + 256GB storage. Ditching the Snapdragon processor is a bit of a disappointment, but Dimensity 100, being itself a powerful chip and coupled up with OnePlus's great optimization, the performance would be great as we think.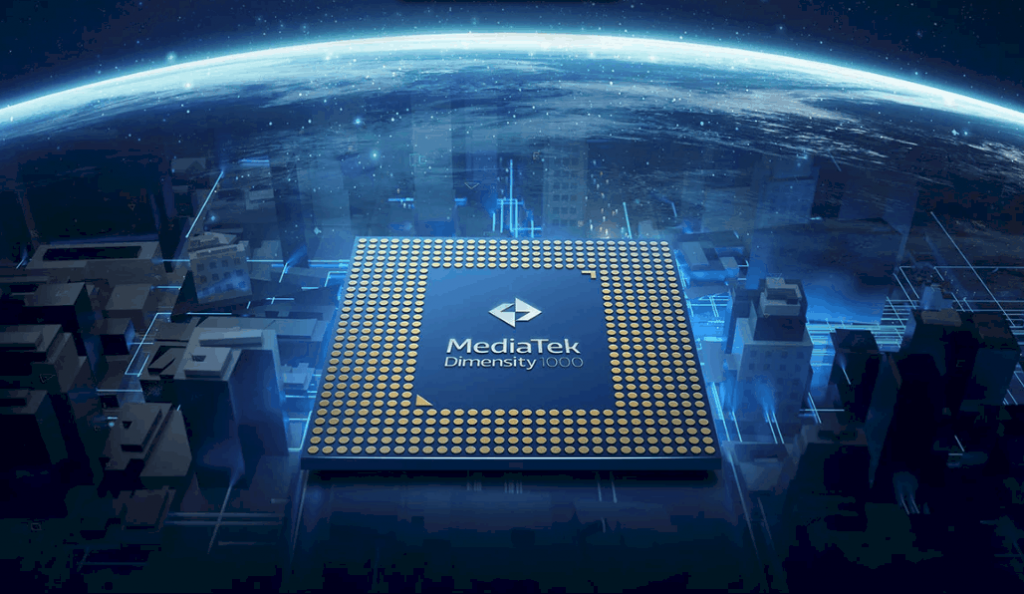 Battery and Build
The OnePlus Z will come with a 4000 mAh battery pack that will support the 30W Warp Charge 30T. This combination is the same that we saw on the OnePlus 7T Pro. Thus, the battery and charging department would be decent.
The OnePlus Z also sports a Glass Sandwich design which is underpinned by an all aluminum frame. According to the leaked images, OnePlus Z has a Gradient Blue variant along with a Black one. The camera is not a typical OnePlus style but it looks more like a Samsung S20 series, and we don't see any physical fingerprint scanners on the phone's body so it would be an under-display fingerprint scanner.
Editor's Pick: OnePlus 8 Pro: Everything you need to know
Another biggest surprise here is, courtesy of some leaked spec sheets, suggests that OnePlus Z has IP53 water and dust resistanance. Even the OnePlus 7T and 7T Pro didn't have this protection. The Front and Back Glass is protected by Corning Gorilla Glass 5, respectively.
Camera
The OnePlus Z has a central punch-hole selfie shooter, which means, there are no mechanical parts. Some of the leaks suggests that the punch hole may contain a 32-megapixel camera. The OnePlus Z also sports a triple camera setup, as the render images shows us.
There is a 64-megapixel IMX 686 primary camera, which can also be seen in Poco X2. The secondary and third cameras are ultrawide angle and macro or telephoto lenses. The primary 64-megapixel camera is about to couple up with OIS.
The OnePlus Z will have 60fps, 30fps, and 24fps Video mode. In addition to that, there would be a super slo-mo mode. Regarding the cameras, we are expecting some superior performance this time from OnePlus.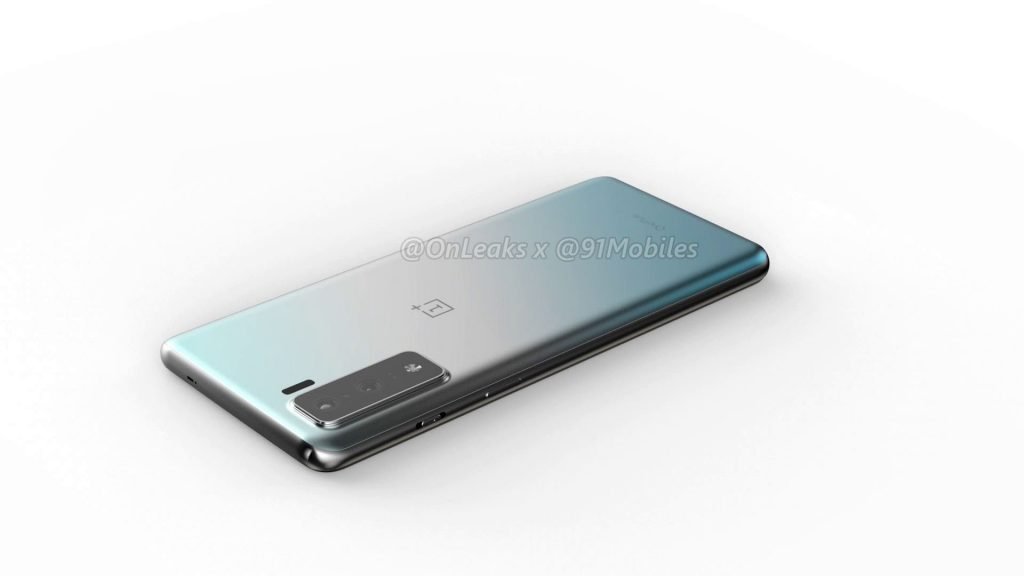 Price
The OnePlus Z, being an upper mid-range smartphone, this is a successor of the OnePlus X as OnePlus said. The phone would be priced at around $380.
If the OnePlus Z is priced around this range, then this would be a deal-breaker.
(Note: All these pieces of information are sourced from leaks and rumors, so they may change. It is advised the information should be taken with a pinch of salt)
More to read: