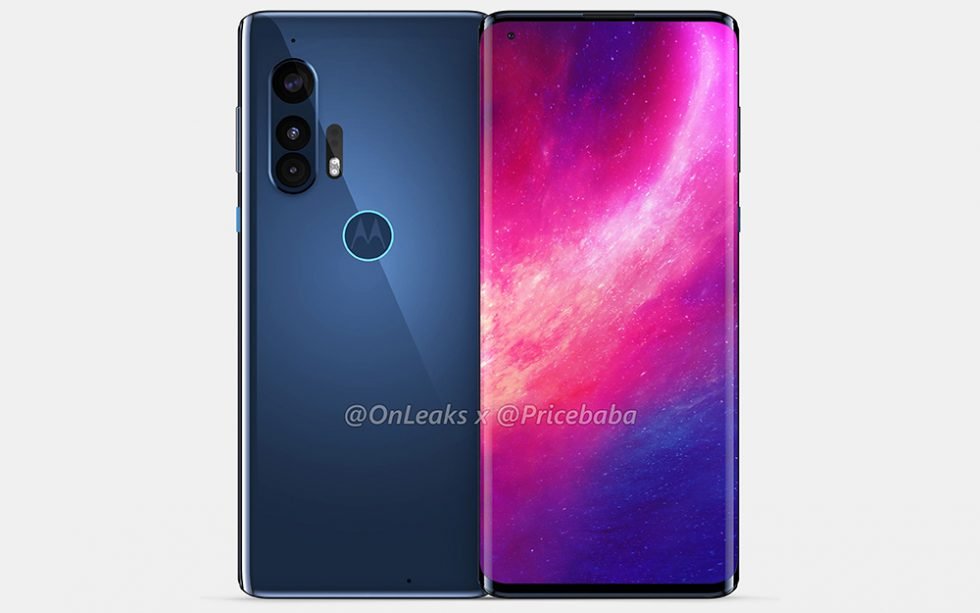 Motorola is finally steering into the 5G world with its launch of Moto Edge and Edge+. The US-based company has changed its ownership from Google to Lenovo in 2014 and is struggling to regain its past glory ever since.
Today, it seems Motorola has finally stepped on track with the launch of Motorola Edge+, a new flagship after almost three years. And this looks promising to beat other flagships in the industry. Here's why:

Moto Edge+
This grand flagship is Motorola's hope for battling Samsung's Galaxy 20 Ultra and OnePlus 8 Pro. It sports a 6.7″ AMOLED display with HDR10+ support and 1080×2340p resolution. It features a punch-hole design on the top left with a 90Hz refresh rate and an in-display fingerprint sensor.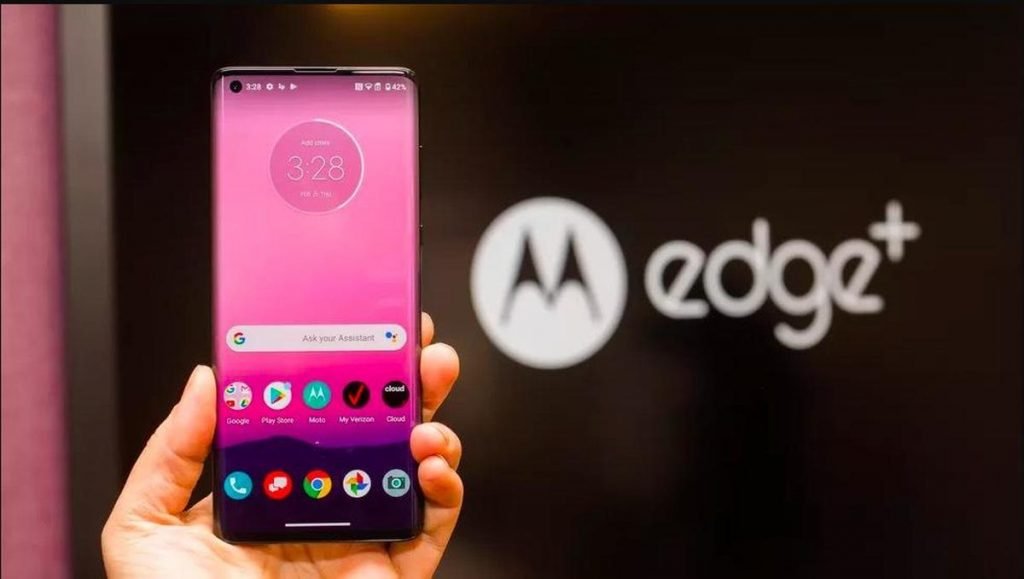 Motorola Edge+ has got a triple rear camera setup of a 108-megapixel with f/1.8 aperture as the primary sensor, followed by a 16-megapixel ultrawide lens and an 8-megapixel as a telephoto lens. This bunch will support image stabilization, 3x optical zoom, capturing macro photos, and acting as ToF sensor.
The phone's capable of recording 6K videos, even though both the processor and camera sensors are capable of up to 8K recording support. Upfront, there's a 25-megapixel lens stuffed into punch-hole.
Related: Related: Motorola One Fusion and Fusion+ to be launched by Motorola in Q2 2020
Operations of this handset are processed by Snapdragon's latest 865 SoC, and Adreno's 650 GPU for handling graphics. This phone support mmWave 5G, and promises to garner over 4Gbps speed.
With general connectivities as Bluetooth 5.1, GPS, USB Type-C, and 3.5mm jack, the whole system is powered by a huge 5000mAh battery supported by 18W fast charging. It further supports wireless charging for either way with 15W and 5W speeds.
This phone has got a single variant of 12GB RAM and 256GB ROM, which is of UFS 3.0 and no option for expanding the onboard storage.
This masterpiece is priced at $999 in the US and €1,299 for rest markets. This will be available from May 14, and in the US, it's exclusively tied to Verizon. So you should be buying either in a full payment plan or in installments worth $41.6/month for 24 months.
Did you know?: Motorola named this series as Edge, as the screen is styled as a waterfall, calling it Endless Edge.

Moto Edge
A stripped-down variant of Moto Edge+ that has a fair price tag satisfying its specifications. The all-new Moto Edge has the same display length and design of its counterpart but doesn't have HDR10+.
While it still supports 5G, it's limited to a sub-6Ghz network. It's processed by a Snapdragon 765G CPU and has 4GB/6GB RAM with 128GB ROM (UFS 2.1), accompanied by an SD card slot for expanding the onboard storage.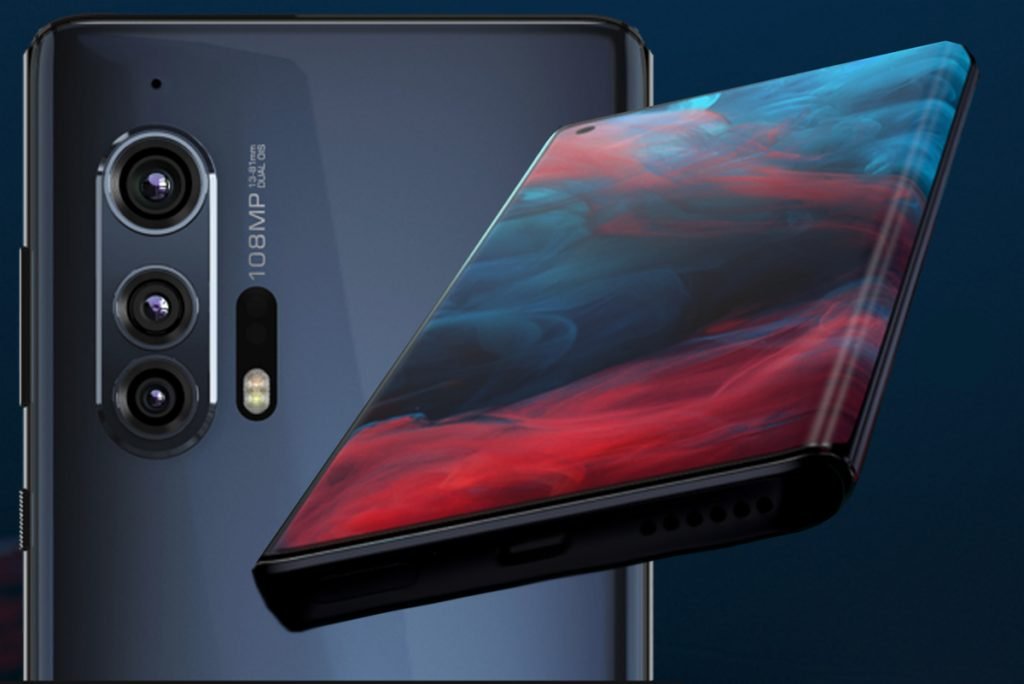 It has the same 25-megapixel camera in front, and a 64-megapixel rear primary sensor, followed by the same two ultrawide angular and telephoto lens as in Moto Edge+. It's powered by a 4500mAh battery with 18W fast charging support. Though it doesn't support wireless charging, it still has the premium in-display fingerprint sensor and is IP54 rated, thus splash-proof.
Editor's Pick: Motorola G Stylus and G Power review: Three days on a single charge
While the Edge+ is available in Smokey Sangria and Thunder Grey colors, Motorola Edge is available in Solar Black and Midnight Magenta colors and comes with a price tag of €599. It will be available in Asia Pacific, Latin America, and Europe first in May, followed by the US in the same month.
Concluding this, I feel both the phones are fairly priced according to their specifications. An upgrade of the chipset, battery, and primary camera has doubled the Motorola's Edge+ price but still seems fair. After all, both share the same display specifications and support 5G, which is great for the future.
Talking more about Edge+, this new Motorola's flagship could appeal to the community better than Samsung's Galaxy 20 Ultra, which is facing a lot of heat from users now.
Another notable competitor, OnePlus 8 Pro goes neck-to-neck with Edge+ but may attract more users considering its recent user-satisfaction track record, but we should wait to see how this flagship performs in global markets.
Alike Samsung and Nokia, Motorola is one of the few companies that have great brand loyalty. Yet, the company has been failing to retain its old glory in today's highly competitive smartphone market. And the problem is features-to-price ratio. Motorola's recent handsets aren't that attractive on paper and design as well, but with the Moto Edge series launch, we hope for a new phase of Motorola being started.