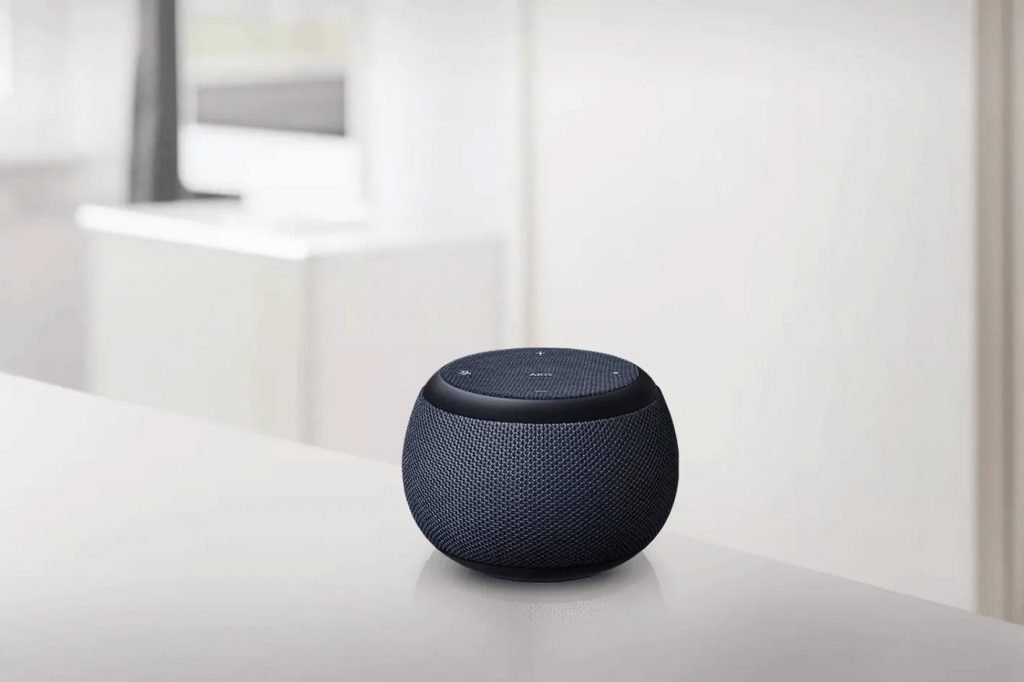 ---
Back in September 2019, we saw Apple unveiled a mini version of Home Pods called Apple Home Pods Mini. The Home Pods Mini made a lot of noise around the crowd. However, now it's Samsung's turn to come up with some hype in the market. So now Samsung is planning to launch its second generation of galaxy Home.
We all know the first generation was a disaster by Samsung. Only very few people bought it and if they still want to stick to Samsung speakers, well, then here is the good news for them. As Samsung is planning to launch the second generation of its smart speakers two years later. We don't have much information about the speaker but surely we have Galaxy Home 2 new design and the new aesthetics which have come up on the internet.
The new design language came from the US patent and trademark office that reveals a new design patent. The design patent assigned to Samsung covers an "Artificial Intelligence Speaker". The previous smart speaker had a cauldron style design. The new Galaxy Home 2 speaker is a bit similar to the recently launched Apple's home pods Mini Smart speakers.
The upcoming speaker has a round-trashcan like design which is very common among the smart speakers. The similarity with home Pods doesn't end above, the buttons are also placed in a similar position as to what we saw on Home Pods Mini.
The previous generation galaxy Home was missing a 3.5mm jack and a USB port, while this year also we don't expect it to be on board with the Galaxy Home 2.
One thing that Samsung is doing differently is that they are planning to add a physical slider to mute the microphone on the device. it's a great add-on for those who are concerned about the privacy issues.
However, the major specifications and features are still missing and this is just a raw data about the upcoming Galaxy Home 2. We only get a sneak peek of the Galaxy Home 2 design and nothing major. With the second generation of smart speaker by Samsung, we can surely expect Samsung to work on Bixby and make it a better AI. This should be the main concern of Samsung as of now.
---
More to read