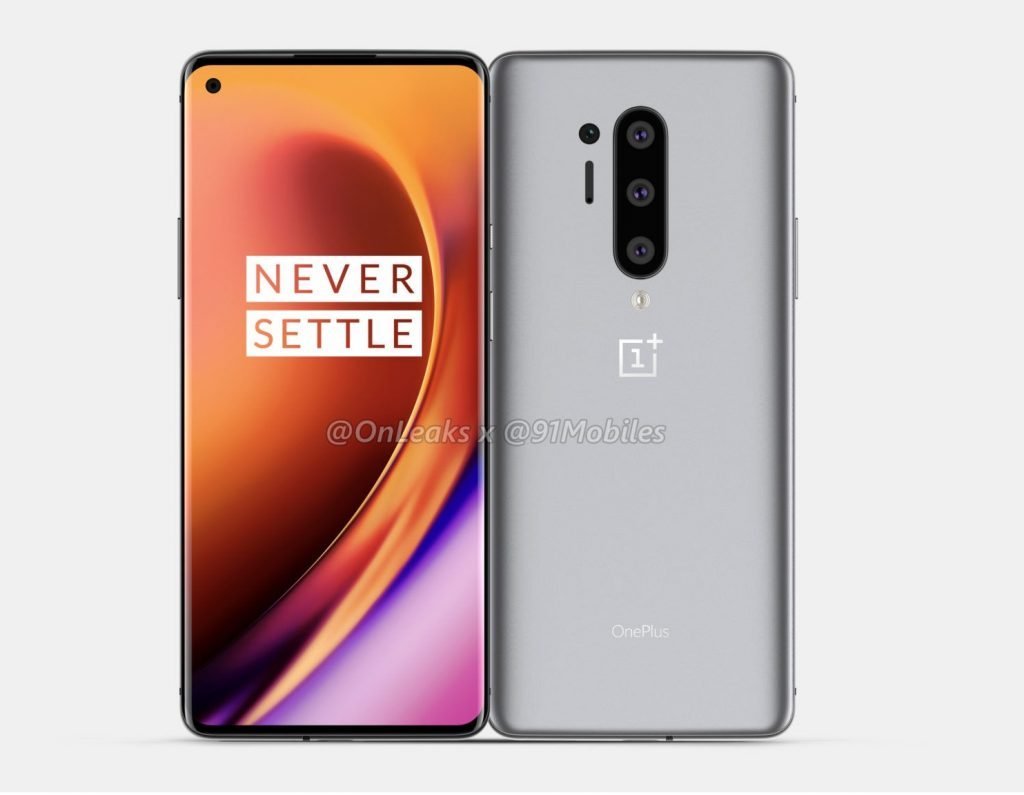 OnePlus, one of the biggest name in premium smartphone, is now purportedly ready to launch OnePlus 8 Pro. There have been several leaks about the next flagship of OnePlus in the last week. Recently, an image has surfaced online with key specifications of the device. The image spotted on Geekbench is allegedly believed to be about OnePlus 8 Pro running on 'Kona' motherboard.
With the model name GALILEI IN2023, OnePlus 7 successor scored 4,296 points in the single-core test and 12,531 points in the multi-core Geekbench test. These impressive scores are on par with the Apple iPhone 11 series of smartphones. The listing also reveals the device to have 12GB of RAM and runs on Android 10 and powered by Snapdragon 865 processor. It features 6.7-inch Quad HD+ AMOLED display.
OnePlus 8 Pro was earlier spotted on China's Ministry of Industry and Information Technology(MIIT) website with model number IN2010 which suggested that the phone will get dual-mode 5G connectivity. This does not corroborate in the latest specs found on Geekbench so it's highly probable that OnePlus might launch two different variants of OnePlus 8 Pro with and without 5G connectivity, respectively.
Editor's Pick: Leaked images confirm Galaxy S20 as the name of Samsung's new flagship
There is also a high possibility that the company might bring 120Hz refresh rate to its next flagship lineup.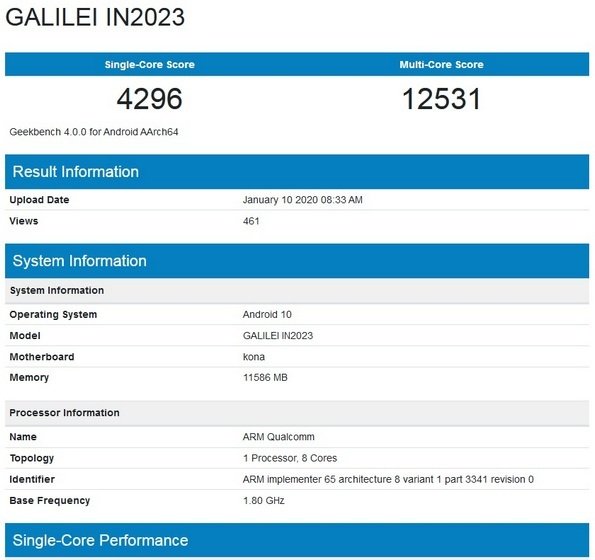 The benchmarking shows that the phone was listed on January 10, 2020 using Geekbench 4 version whereas there is already Geekbench 5 version available.
OnePlus is likely to launch three phones in the first half of this year, OnePlus 8 Lite, OnePlus 8 and the OnePlus 8 Pro. Both OnePlus 8 and OnePlus 8 Pro will be powered by Snapdragon 865 chipset, while the cheaper variant OnePlus 8 Lite will be fueled by Dimensity 1000, the first MediaTek Integrated 5G Chipset.
Earlier, OnePlus 8 Pro renders revealed quad-camera setup and punch-hole display.
OnePlus could possibly launch the next flagship phones during February to take on Samsung which has set the date February 11, 2020 as the date to officially launch Galaxy S20 and Galaxy Z Flip.
Also Read: OnePlus unveils Concept One smartphone at CES 2020