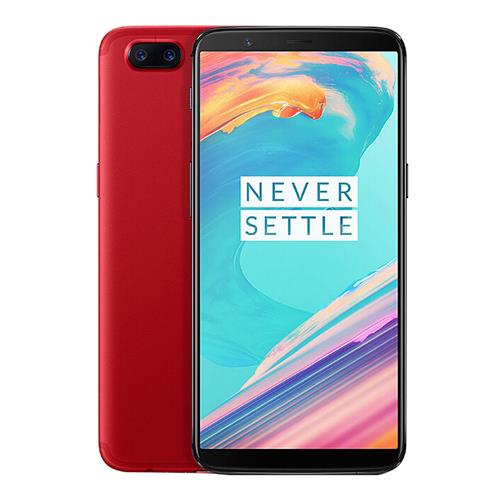 Finally, OnePlus 5 and OnePlus 5T get an official Android 10 Update. If you are using OnePlus 5 and OnePlus 5T phones then make sure to read this article to know more about the new update.
OnePlus took to its forum to announce that the beta for Android 10 is available to download from the company's website where OnePlus has provided packages for each of the OnePlus devices.
OnePlus has been popularly known and been a favorite brand for most of the consumers as they have been providing the best android after-sales services to their users. As like that, now OnePlus is all set to unveil Android 10 to their older lineups, here is everything you should know about the new update for OnePlus 5 and 5T.
New Features
OnePlus said that there are certain features like full-screen features that make the previous flagships from OnePlus like the OnePlus 5T has been limited with. However, OnePlus has provided a new solution for this and several other changes will also be appearing on your OnePlus 5 and 5T.
A few of the changes include the brand new UI with a new log and design to bring more light and fluid experience like the newer OnePlus devices.
You will get an official stable update soon for Android 10. Now, you may find some bugs which will be resolved through OTA updates.
A new full-screen gesture, which is for OnePLus 5T only, include a newly added hidden bar to allow left-right switches of recent apps.
When will the Update arrive?
Well, the OnePlus 5 series has been getting updated since its release. The handset was released back in 2017 and never failed to get updates to Android Oreo, Android Pie, and now to Android 10. Good news for you, OnePlus has already started rolling out updates to OnePlus 5 and OnePlus 5T users.
OnePlus says that anyone can try this build, but it won't be available via OTA, users have to download and install it manually. Unlike regular Open Beta builds, users get OTA updates for the future stable builds, as well as further open beta builds.
How can I install Android 10 update on my device?
Although, if you didn't receive the update yet then navigate to the links provided below to download the official zip file from OnePlus.
Procedure to install the update after downloading the files from the above links
Open the File Manager and move the downloaded .zip package from the Downloads folder to the root directory.
Open Settings – System – System updates, press the cogwheel on the top right corner, choose the Local upgrade option, and select the rollback file.
Turn off the device -> Press power and volume up key simultaneously until the device enters the Fastboot Mode
Navigate to Recovery option using volume and power button -> Choose English -> Install from Internal storage -> Select the downloaded zip file -> Select 'Yes'
Wait until the installation is complete -> Reboot
Notice: Users who are still on OBT builds for 5/5T can update to this build only by recovery mode.
Note: Please keep in mind that this is beta software. These builds are not as stable as our official OTAs. By installing this update, you accept the potential risks. Also, make sure to backup your data for safety.
An Important Note
In an article from OnePlus official website, the company says that the users who are still using an old open beta build of OnePlus 5 and 5T, they have to update their device via recovery mode. Also, do keep a note that with this method, all of your data will get wiped out.
OnePlus 5, 5T Android 10 Update Changelog
System

Brand new UI design brings light and fluid experience
Updated to Android 10

Full Screen Gesture (OP5T Only)

Newly added Hidden Bar to allow left-right switches of recent apps
Note: Aside from the changes mentioned above, the update includes a dozens of other features of Android 10 .
More to read: