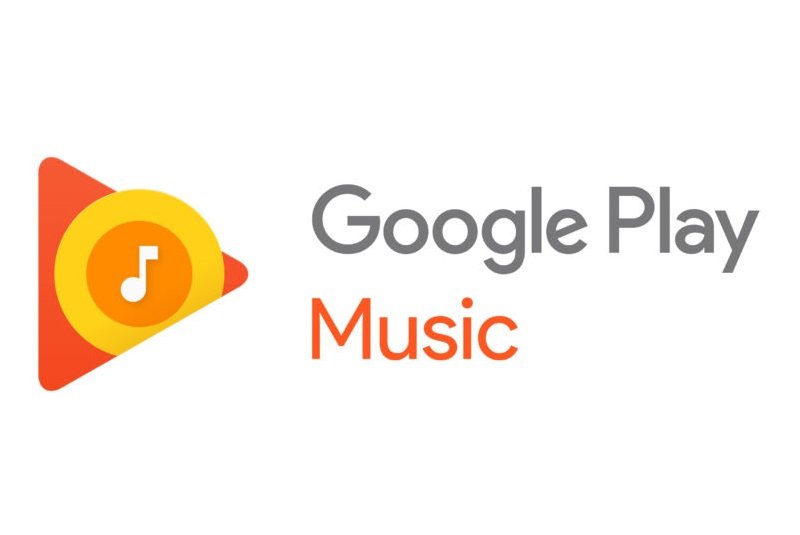 As a part of the plan of killing Play Music, Google is now beginning the transition of all your music stuff to YouTube Music. Under this, you'll be informed about transferring all your albums, playlists, and even recommendations and preferences to YouTube Music via an Email or a pop-up notification. This is a phased transition and will be rolled to everyone gradually.
Google Play Music has been for a long time but still failed to gather popularity. Though it tried to be appealing, Google just left it without any major upgrades to stand against the likes of Apple Music or Spotify.
While the Spotify, being the market leader, and Apple too is spreading across many countries, Google's Play Music, though being a default app in Android phones, fails to garner more followers.
Editor's Pick: Top 5 phones with 120Hz display refresh rate
And for good, Google is planning to shut down the service later this year and help migrate users to its similar subsidiary service, YouTube Music. This version is more like other competition, with an extensive library and is offered in both free and paid versions. You can listen to some tracks offline and running background for life but should be subscribing to premium plans for special music and to be ad-free.

How to transfer Google Play Music Playlist to YouTube Music?
So starting today, Google will let you know how to can you transfer all your stuff out from Play Music to YouTube Music seamlessly. This would probably be using Cloud Locker to upload, store, and redeem stuff.
Moving your music from Google Play Music to YouTube Music, the process is simple. Just go to music.youtube.com/transfer and follow the guidelines or you can watch this video. If you are using the iOS or Android app, follow these steps:
First, download the YouTube Music app.
Click on the transfer button in YouTube Music, and your uploads, purchases, added songs and albums, personal and subscribed playlists, likes and dislikes, curated stations and personal taste preferences will move right over.
Your updated recommendations will appear immediately on the YouTube Music home screen, and we'll notify you via email and notifications when your music library transfer is complete and your music is in the "Library" tab.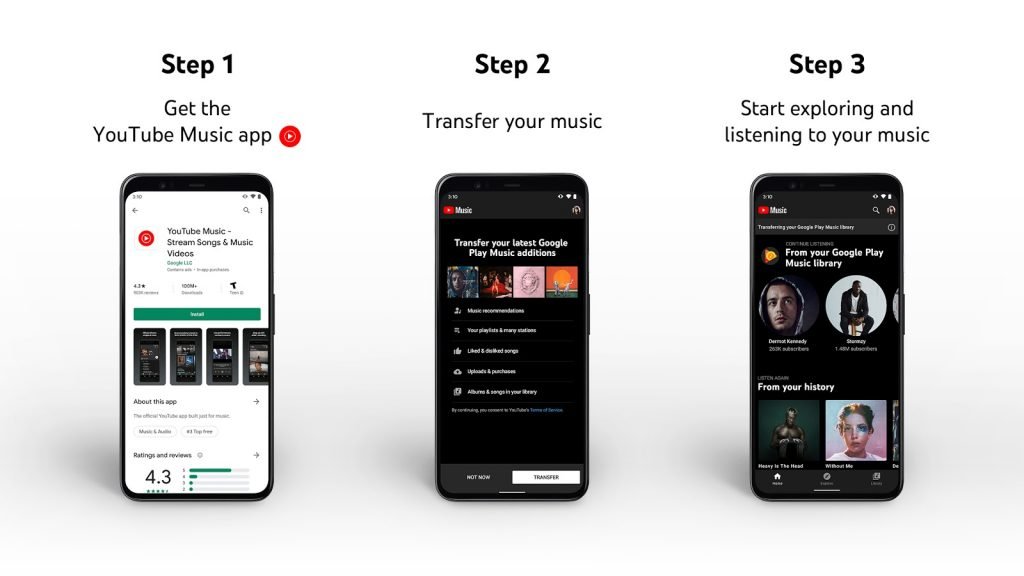 For a podcast listener, you can visit this page and transfer all your subscriptions and episode progress to Google Podcasts in a single click
Making sure you're having both the Play Music and YouTube Music apps in your phone, and also updated, you should be seeing a banner as below about able to transfer your files.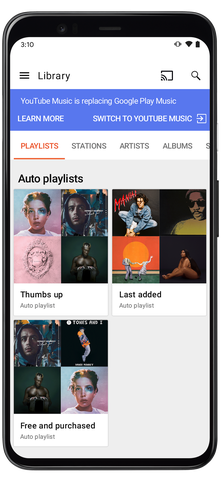 If not a banner, you should be getting an email from Google informing the same too. Google said it would give users plenty of time to realize and migrate. Clicking on the link, you'll be directed to select all your music tracks in the form of individual songs, albums, self-made playlists, uploaded content, purchased/subscribed content, and even preferences you've made like liking/disliking some songs. All these will be transferred to your YouTube Music library.
The transition time would depend upon the weight of your stuff. In general, content worth below 10,000 songs shouldn't take more than 15 minutes of migration. Besides music, you can transfer your podcasts to Google podcasts app too.
Google has made this migration tempting by increasing the caps of songs in playlists to 5,000 and the number of personal tracks for uploading to 100,000.
More to read: