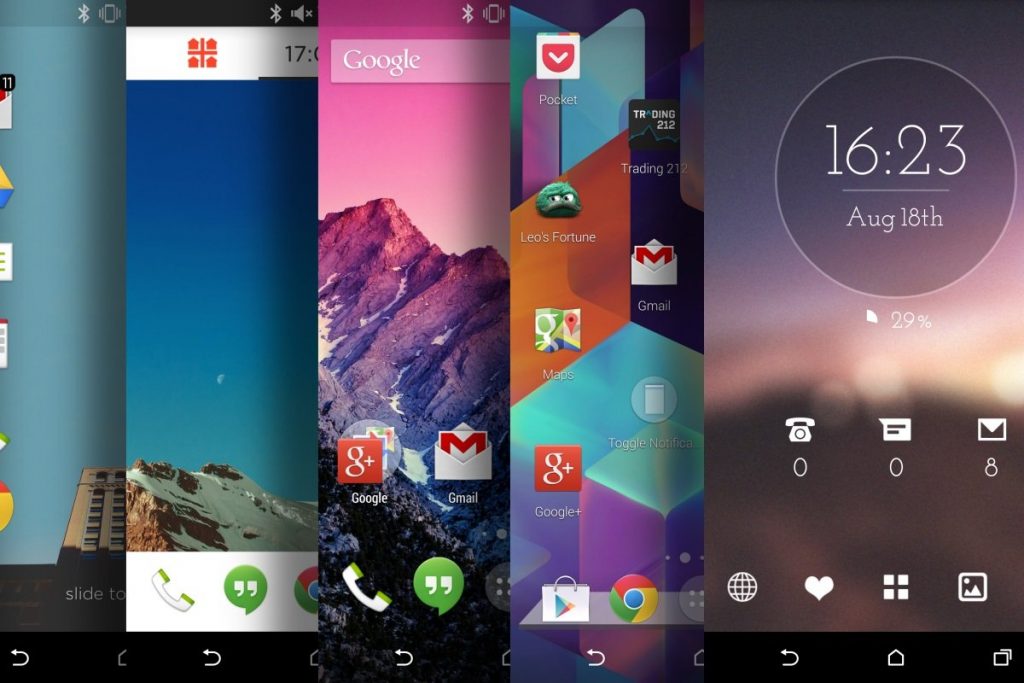 It's mid-way of 2021 and Android 11 is approaching right from the corner giving new ability to customize and adds a tonne of new features to it. Androids have always been about customization and each year the ability to customize just increases. One of the major customization factors is the launcher.
The launchers which we use while navigating through the UI of the phone makes the whole experience of using the phone in a different way. So below we have tailored 10 Best Android launchers which can be used in 2021 on any Android phone which are good in terms of customization and stability.
Why Use Third-Party Launcher Apps?
The stock launcher with which the Android phones are shipped are very good but doesn't offer a lot of customization options, whereas the third-party Android launchers which we have mentioned below are worth giving a shot if you want to customize your phone and give a whole new look to your phone.
Also Read: 5 Best Custom ROMs for Android in 2021
10 Best Android Launchers in 2021
Do note for all the launchers mentioned below, don't forget to make it the default launcher of your phone for a better experience. Most of the launchers will prompt you to do so right at the beginning of the setup but if not, then you can go to settings and search for the home app and then right from there you can make the default home app as the launcher whichever you have installed.
1. Lawnchair 2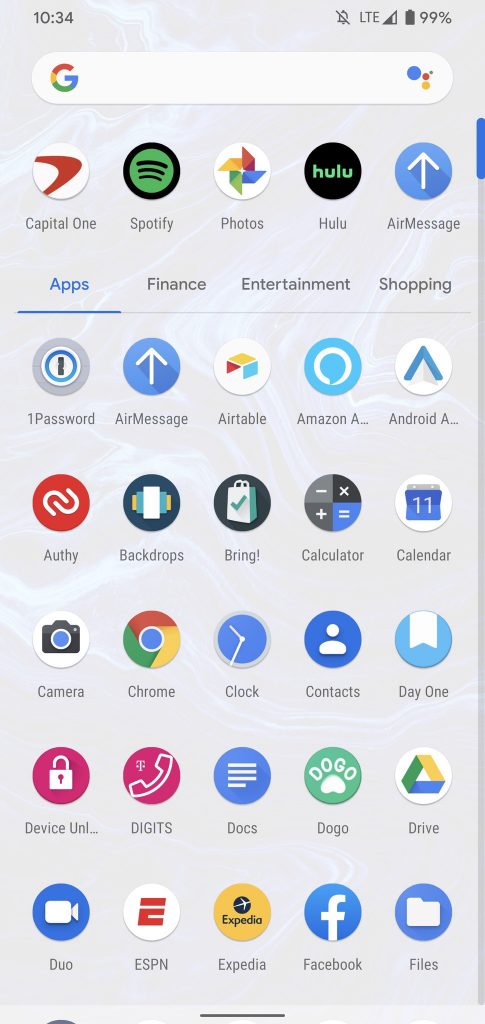 This is one of the most simple yet powerful launchers from the list. The first version was super hit and the V2 is no less. Lawnchair basically restarted the market of the Android launchers once again.
The lawnchair as support for adaptive icons, automatic dark mode, and many more. Also, it gives an option to choose Google feed to the left of the home screen which the stock launcher of Pixel and Android one phones have. Some of the pros and cons of Lawnchair 2 have been mentioned below.
Pros:
Integration with Android Recents
Flexible Desktop, dock and drawers
Simple yet good customization options
Cons:
Requires to install multiple apps for full experience of the launcher
Still in Beta could be unstable
---
2. Microsoft Launcher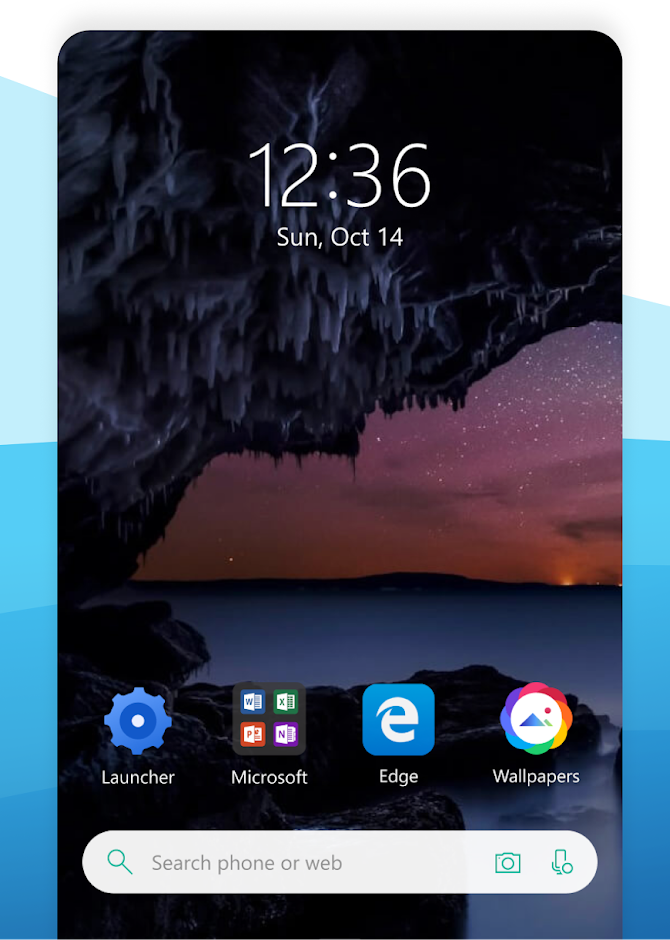 The Microsoft launcher is not only a launcher but a companion to your Windows laptop as well. The perks of using Microsoft launcher is that you get some connectivity with your laptop also besides getting customization for your phone.
The launcher gives options to personalize as per the user's choice for calendar, news and reminders. Not only that it also gives the option to continue a document editing from phone to windows laptop right where you left on phone.
Same is the case for browsing if you use Microsoft Edge on both. The Launcher also has options to choose from light, dark or a transparent theme.
Pros:
minimalist yet powerful
Seamless connectivity to the laptop
Good customization options
Cons:
Slightly larger in size compared to others
Users complained about being laggy
---
3. Nova Launcher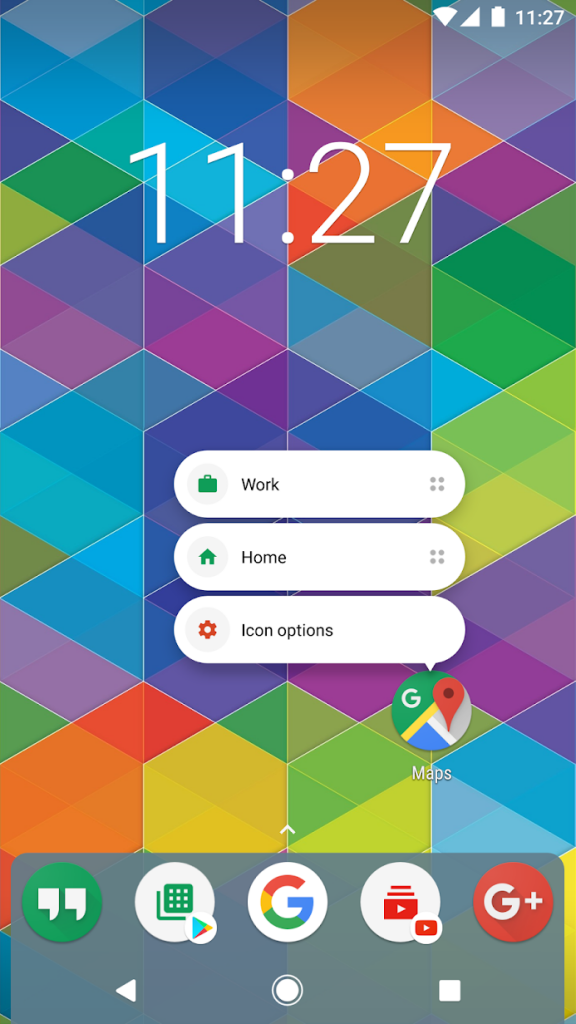 Nova Launcher is by far the oldest yet most powerful launcher from this list of 10 best android launchers. The launcher has recently revamped and got some cool new features. Starting from custom icon themes, night mode and dark mode, customizable app drawer and the list go on and on.
Pros:
Option to Backup and restore
Very fluid and fast
Ability to hide apps
Cons:
Needs Prime App for full customization option
Lacks features that competition is offering
Also Read: 5 Best Goole Play Alternatives
4. Action Launcher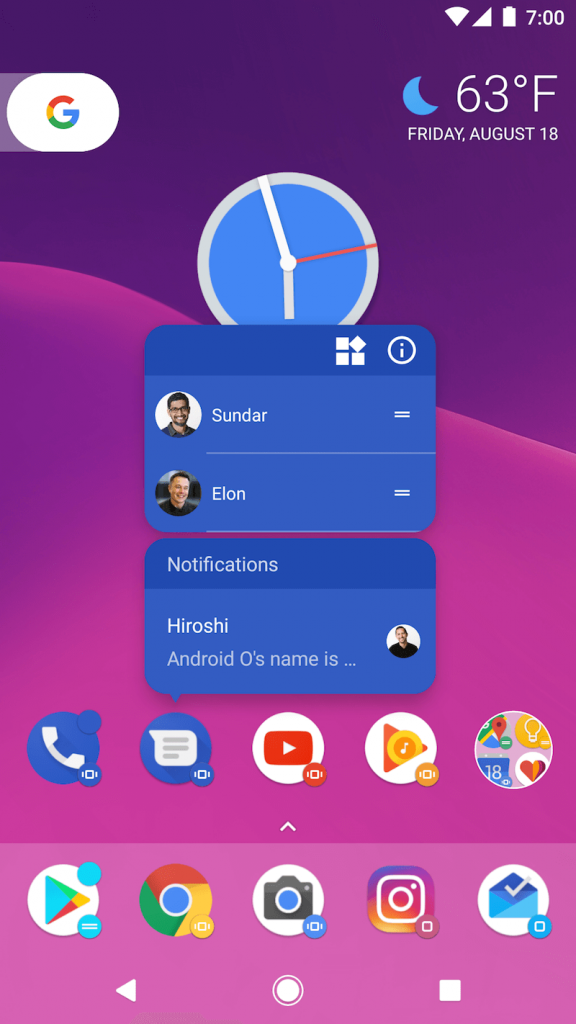 Action launcher is new to the launcher's apps on android. It is a very good launcher and is very much stable to use in day-to-day. What makes the action launcher stands apart is it is very much similar to Pixel launcher and gives almost all the features of Pixel Launcher.
It has adaptive icons support, notification dots support, and many more. Action launcher has tonnes of customization options yet it is very much lite and stable.
Pros:
Lite and minimalistic
Useful features from Pixel launcher
Cons:
Recent update forcefully changes the default search engine to Bing
---
5. Go Launcher
Go Launcher was launched back in 2012. When the customization of phones was a whole new thing. Ever since it has evolved with time and gives a pleasant experience of using the Go launcher.
The key features of Go launcher consist of 1000+ themes options, some great collection of 3D wallpapers, and many more. You should try it out on your own to know it better and get a good experience overall.
Pro:
Lot's of theme options
Good Parallax effect Wallpaper
Good Customisation Option
Cons:
The app size is a bit large
Ads can be seen if not purchased pro version
---
6. Apex Launcher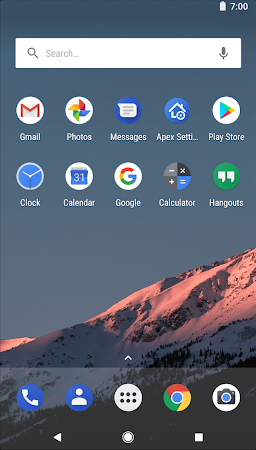 Apex launcher is a very simple launcher not many heavy customizations but provides useful features. it has a good amount of data privacy and security options. In fact, the per-app lock option is coming very soon in the Apex launcher.
There is a pro version of the app as well which gives more customization options and an ad-free experience. The launcher has some cool transition effects and icon pack customization is also available. Try it out on your own from the download link provided below.
Pro:
Simple and Minimalist
App developer support is good
Cons:
Ads can be experienced here and there
No extraordinary customization option
---
7. Apus Launcher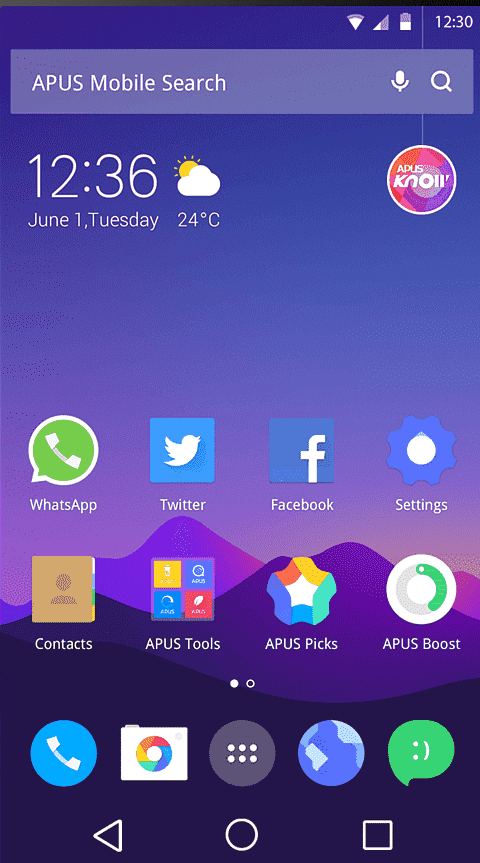 The Apus Launcher is a part of the Apus group which has other useful apps for your android phone as well. The Apus launcher is very much intuitive and gives tonnes of customization options. It has smart folder options, Top news can be seen right at the home screen. It even supports up to 19 languages. Overall it has a clean and organized interface.
Pros:
Strong developer support
Good amount of customizations
Cons:
Some part like news and trending videos can be annoying
Ads can be annoying
Editor's Pick: Best 5G Phones in 2021
8. Smart Launcher 5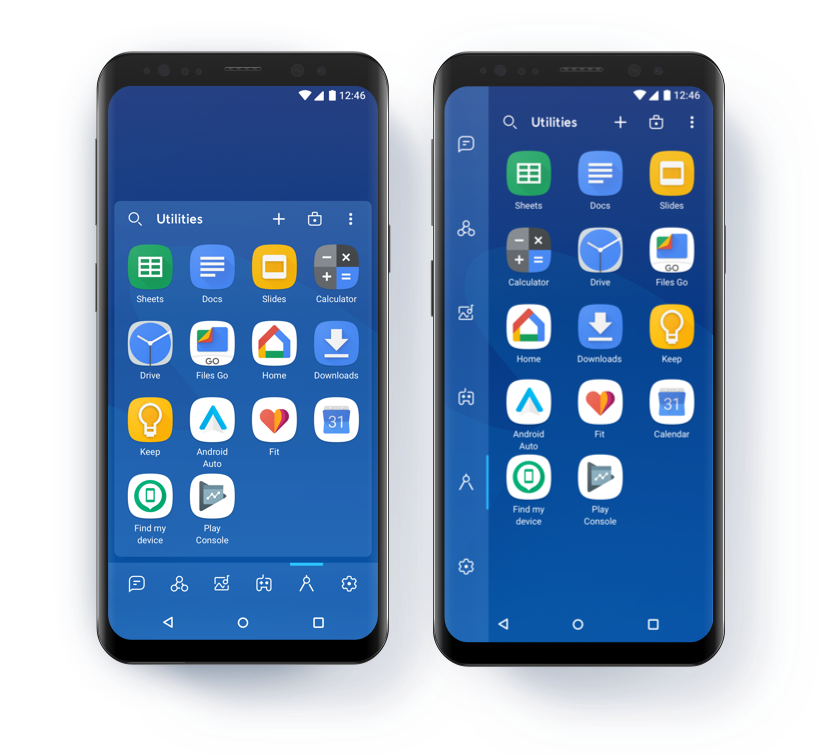 The tag line of the app says automatic app sorting, endless customization, and modern design. The smart launcher 5 is one of the most advanced app launchers as of now in this list of 10 best android launcher.
The launcher has an ambient theme that decides the color of the themes as per your wallpaper. It has an immersive mode, smart search, and many more useful features. The app also has app sorting which they claim to be similar to what iOS 14 has.
Pros:
Lots of useful features
Very advanced and intuitive
Cons:
Can't sort and place the apps wherever you want
Cannot use widgets and other features until the premium is purchased.
---
9. Go Launcher S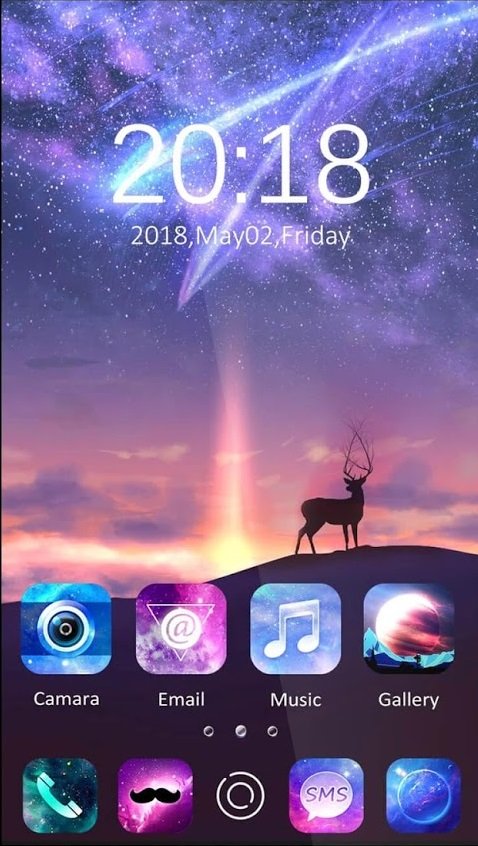 The S in Go launcher s stands for small. It is a slightly toned-down version of the original Go launcher. It misses out some of the features but overall it has all the required customizations and features.
The Go Launcher S has 20+ transition effects and has D. clean to boost the RAM of your phone. Go Launcher also has a wallpaper section which provides more than 10000 wallpapers to choose from every day.
Pros:
Lite weight app
Good Collection of wallpapers
Cons:
Need to get the premium version to get rid of ads
users complained about payment issues
---
10. C Launcher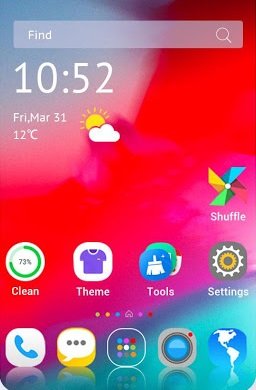 The C Launcher has over 10 Million downloads on play store. It is fast and secure and doesn't hit the performance of your phone. The launcher supports the unread count badge for the apps with notifications.
C launcher also has options to hide apps. It gives an option to choose from 1000s of 3D wallpapers. Overall a good launcher which is worth the try.
Pros:
Notification badge of unread counts support is rare this launcher has it
One of the latest launcher to use
Cons:
Behind the competitions not up to the mark
Can be more sable and have more customization options as well.
More to read: