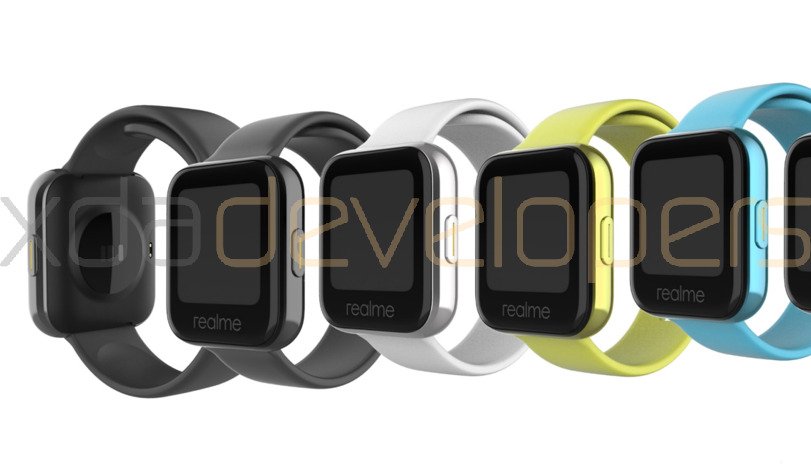 Realme in recent times has been launching different types of products other than smartphones. It looks like Realme is catching up with Xiaomi's set of lineups. Realme launched its Realme Band against the Mi band 4 and other rivals in the month of March 2020. And Realme Band was quite impressive for its specs.
Realme confirmed that the Realme Watch will be debuted first in the Indian market, but the launch was postponed due to the ongoing COVID-19 pandemic and lockdowns in the country. The Realme Watch was even spotted in one of their Q&A Video by Realme India CEO Madhav Seth. Now we've got access to a massive leak on the Realme Watch in an article by XDA Developers.
First of all, the Realme Watch looks more or less similar to the Huami Amazfit Bip, which is under the brand of Xiaomi. So we feel like Realme is pitting their Realme Watch against the Huami Amazfit, we also expect that the prices would be kept low in order to maintain the competition.
Editor's Pick: Top 5 phones with 120Hz display refresh rate
In the renders, we could see that Realme would be offering different color schemes, and for now these straps don't look like interchangeable ones. Realme Watch has a squircle tiny display with thick bezels. We could see only the right and rear part of the watch and not the left side.
On the right, it has a push button and has a Realme branding on the bottom bezel of the watch. Yellow being trademark color of Realme, they have added a thin yellow line on the push button. Apart from this, on the back, we could see a heart rate monitor and gold plated charging pin.
Realme Watch specifications
Keeping aside these renders, we also have some specifications on our hand. Being a squircle display, it will have 320×320 resolution and it will be a 1.4-inches full touch-sensitive color TFT LCD Panel. Being an LCD is a bit of disappointment because LCD consumes more battery even at idle clock format.
Realme Watch will get a 160 mAh battery, which could run for a 7 consecutive days with 24-hour Heart Rate monitor turned on. It will also get the latest Bluetooth 5.0 to pair up with your smartphone. The Realme Watch is feature Proprietary Custom OS from Realme insted of Wear OS in order to keep the costs down.

Realme Watch would be coming up with five cool looking preloaded watch faces, there may be a feature to Install different watch faces through the proprietary app that we use to sync the smartphone and the watch. And the leaks suggest that the Realme Watch will not have an in-built GPS. But there would be a 'find my phone' feature.
Realme Watch Features
The Realme Watch will come up with IP-68 Water & Dust Resistance. The sensors include blood-oxygen level sensor, heart rate monitor and an acceleration sensor. The Realme Watch will have minimal storage to store data of 7 days, without being connected to a smartphone.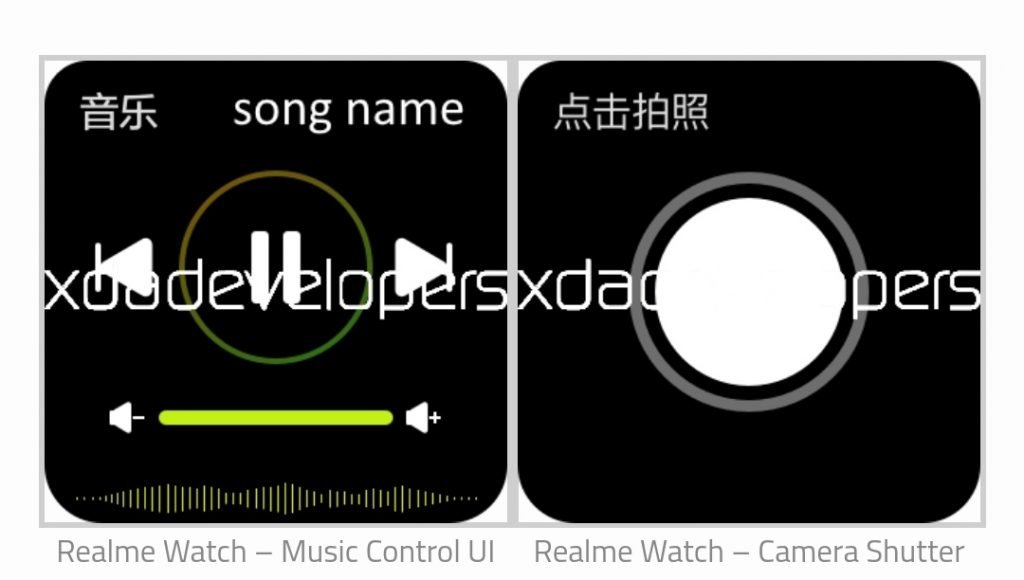 It will also support music-playback with volume controls, and the phone can be used as a remote camera shutter for your smartphone when connected via Bluetooth. It is also confirmed that the Realme Watch will have Hindi language support for Indian customers.
Related: Realme 6 Pro – A budget smartphone with 90Hz display

The Realme Watch will come up with Step Tracker, 24-hour heart rate monitor, sleep rate monitor, and it provides Date, Time, and Weather information along with notifications. Here we can see that the Watch UI 3 tiles with 4 icons per tile. The Realme Watch also has a separate stopwatch and music icon.
The Realme Watch is capable of tracking 15 different types of exercise that include outdoor running, walking, indoor riding, outdoor riding, football, basketball, badminton, swimming, table tennis, strength training, aerobic capacity, cricket, yoga, etc. The tipster also spotted sedentary reminders, water reminders, and controlled slow breathing exercises for meditators.
That's all for now, we don't know when the Realme Watch launch will happen in India. But it will launch only after the lockdowns come to an end, some of these are not the exact features of this smartwatch. For the prices, the Realme Watch price will be very much close to the Huami Amazfit.
More to read: