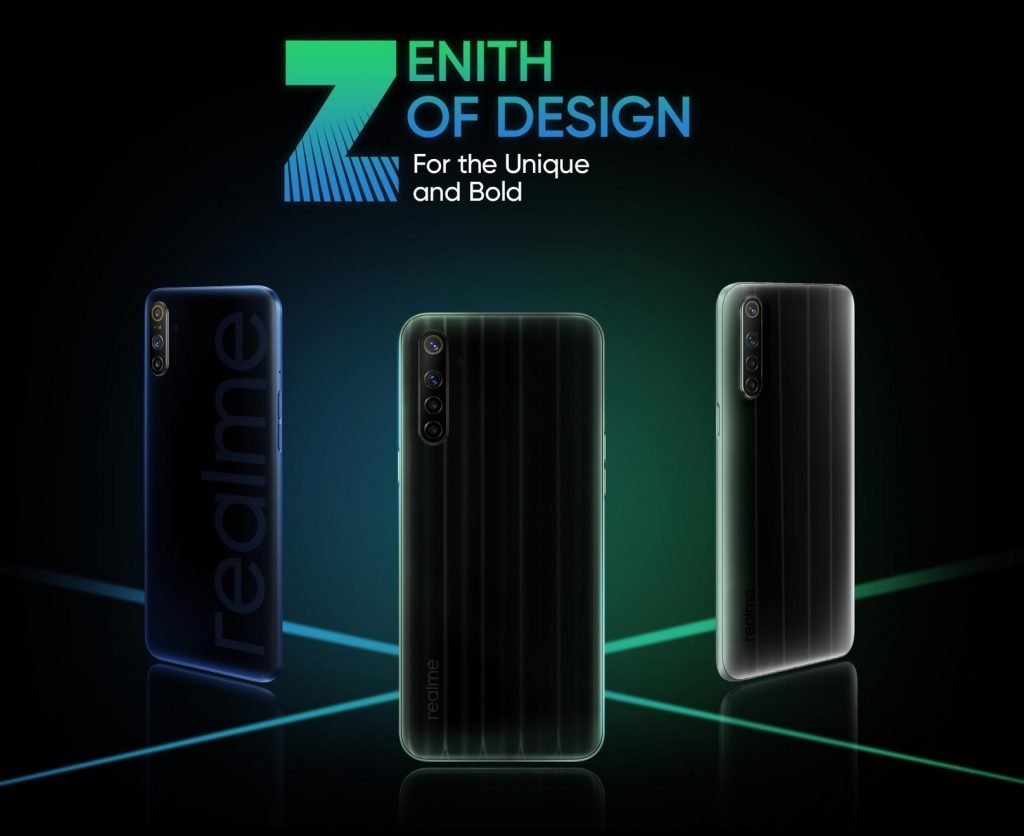 After the release of the Realme 6 series. Realme had announced the launch of Realme Narzo 10 series smartphones in India and it was postponed from March 26 to April 21 due to the outbreak of COVID-19 in the country. Now, Realme has again postponed the launch date to indefinitely of its youth-centric budget mid-range smartphone series, the Realme Narzo Series.
Here is everything you should know in terms of specifications, features and the expected pricing for the upcoming Realme Narzo series.

Realme Narzo 10 Series – What To Expect?
Like Xiaomi has Poco and Redmi as a separate brand. Even, Realme is coming with a separate brand for the budget range namely, Realme Narzo Series.
Realme Narzo will be a separate identity from Realme and the series will be mainly focussing to come up with powerful budget range smartphones.
Also, Currently, Realme has said to come with two phones in their series, which is the Realme Narzo 10 and Realme Narzo 10A.
Editor's Pick:: OnePlus 8 Series – Everything You Need To Know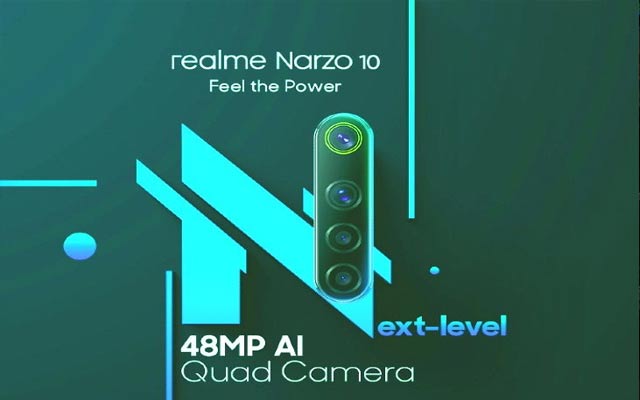 Realme Narzo 10 & Realme Narzo 10A – Specification, Features & Pricing
Realme Narzo 10A will be the step-down version from the Realme Narzo 10. Both of these phones are expected to come with some awesome features that too for an affordable price. Here are the complete specifications we know so far for Realme Narzo 10 and Realme Narzo 10A.
Screen
Getting to the front side at first, Realme Narzo 10A is rumored to come with a huge 6.52 inch HD+ display with the resolution of 720X1600.
Also, Realme Narzo 10 manages to come with an aspect ratio of 20:9 for a better multimedia experience.
On the other hand, the elder brother Realme Narzo 10 is said to come with 6.50 inch HD+ display with the same resolution of 720X1600. Even, the bigger brother comes with an aspect ratio for about 20:9.
Power, Features & UI
Getting to the underhood specification for Realme Narzo 10. Here Realme Narzo 10 has been finalized to come with a powerful octa-core Mediatek Helio G80 Processor which is the successor of Mediatek Helio G70 which has powered Realme C3.
On the other hand, the younger brother Realme Narzo 10A is said to come with the same processor from Realme C3 which is the Mediatek Helio G70 processor onboard.
In terms of UI, Both of the Realme Narzo phones is said to come with Realme UI on top Android 10 out of the box.
Also, both of the phones are said to come with expandable memory support up to 256GB And, security features like physical fingerprint sensor and face unlock are also expected to be implemented on both the device and both the device will be powered by 5000 mAh battery.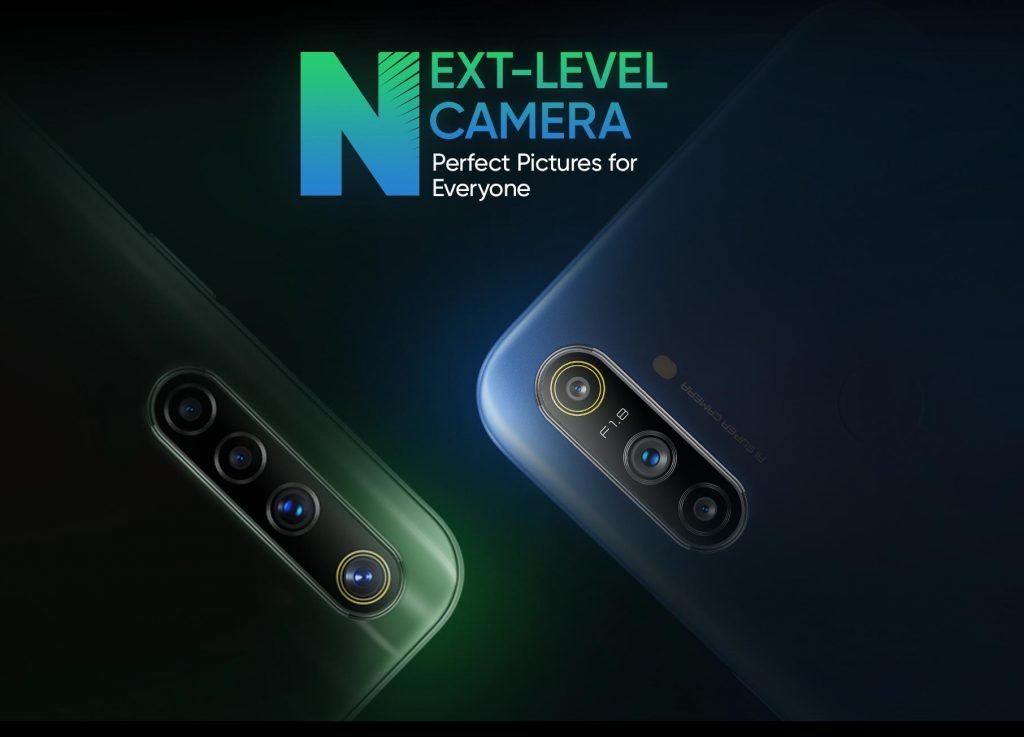 Camera
Realme has also done an awesome job in the camera department for both phones. Although the camera configuration isn't similar for both devices, it is best considering the prices for which these phones will be launched.
Starting from Relme 10A, the phone is rumored to come with a triple camera setup where you will get to see a main 12-megapixel shooter with 5-megapixel telephoto and 2-megapixel depth or maybe Macro camera out of the box.
Realme 10 is rumored to come with a quad-camera setup where you will get to see 48-megapixel main shooter which is supported by 8-megapixel Ultra-Wide camera and 2-megapixel telephoto or depth camera and 2-megapixel Macro lens for macro shots.
On the front, Realme 10A is rumored to feature a 5-megapixel selfie camera whereas Realme 10 is rumored to feature a 16-megapixel selfie camera on board.
Prices
As we mentioned above, Realme Narzo series phone will be launched as a powerful budget smartphone. Although we have reports suggesting that Realme Narzo 10 will be rebranded version of Realme 6i which was just launched in Myanmar recently. If we convert the prices then more likely the Realme Narzo 10 is expected to be at $196 (Rs.15,000) and
Also, Realme Narzo 10A is the rebranded version for Realme C3 launched in Thailand (the Realme C3 launched in India is different from Thailand's Realme C3). If we convert the prices then more likely Realme Narzo 10A is expected to be priced at $105 (Rs.7,999).
Also Read: Redmi K30 – All Specification & Features You Should Know

Expected Launch
Realme was about to launch of the phone last month. But, due to the nationwide lockdown Realme had to cancel the event.
Earlier, the CEO of Realme India Madhav Seth said that Realme will be scheduling an online event for Realme Narzo series on 21st April as the Government of India announced to provide some relaxation after 20th April.
Sadly, the Government of India has ordered popular e-commerce sites like Amazon and Flipkart to offer only essential items where as non-essential items were prohibited. Thus Realme had to postpone the launch date again from April 21st to indefinitely.
A new launch date will likely be announced once the sale of non-essential items via e-commerce platforms is cleared by the Government.
We will let you know as soon as the official launch date arrives. Until then, stay tuned to Andriodical for more future updates.
Follow Androidical on Twitter, Facebook, and Instagram to get latest Android news and updates