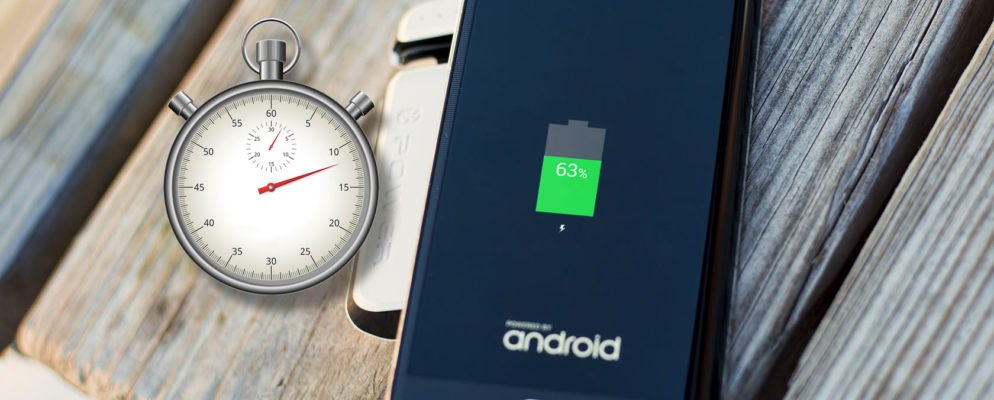 Android is trying very hard to offer a good battery life. Even the smartphone OEMs are now giving large batteries to compensate for the poor optimization of Android. It just sucks up the battery, even more, when the phone is set to idle. Google every year releases a new version of Android where they are slowly fixing the battery drain issue.
Google's own Pixel is not able to last a whole day on a single charge. All this is due to poor optimization of Android. So here we have got a few tips on how to improve the battery life of Android phones and get the most out of it. You don't need to install an Android battery saver app.
Tricks to Increase Battery life on Android Phones
Custom Kernel– The first method and the most effective method is to flash a custom Kernel. The stock kernel's priority is always performance and then efficiency. That is the reason why the device hasn't slowed down yet but the battery backup has taken a hit. The other reason for poor battery backup could be the reduced battery capacity or poor battery health. So if we use a custom Kernel, it can give a balance between good performance and better battery life. To flash a custom Kernel you need to unlock the bootloader of your device and have a custom recovery like TWRP.

To download kernels for your device head to this link.
Editor's Pick: Top 5 phones with 120Hz display refresh rate
Blocking Background Process of Unused Apps to optimize the battery life on Android Phone
There are a lot of battery saver apps whose background process is always running unnecessarily. But the question is how to increase battery life in Android phones even without downloading any third-party apps. Simply, Users can block their background processes to clear up some amount of RAM and to stop their background battery consumption. This step increase battery life of Android phones without rooting.
Apps like Netflix, PUBG, Prime video, Amazon, Flipkart does not require anything essential to run in the background and we can force stop them from using the resources unnecessarily. To know how to stop background consumption of apps like these or any other similar type of apps, follow the below steps to do so.
Go to Settings >> Battery
Click on Battery optimization
A list of all the apps should have opened
Click on each app individually that you need to stop from background consumption, then select optimize option.
That's it do the same for the apps that don't require to run in the background.
NOTE – Do not optimize the apps whose notifications are important like social media or music player. It can interfere with the notification service of the app.
Turning off unnecessary toggles turned on
This is not that effective but it can give a slight bump. This is the easiest of all. Simply we have to turn on the App WiFi Multi/Broadcasting Filter, WiFi scan throttling, and turning off the WiFi and Bluetooth always scanning. All of these toggles combined consume battery even when the phone is in idle state.

It doesn't help in a way to make the overall experience better so turning it off is a better option to increase battery life on Android. Follow the below steps to turn on the App WiFi Multi/Broadcasting Filter and WiFi scan throttling and turn off the scanning of Bluetooth and wifi.
Go to Settings >> About Phone
Tap on Build number 7 times and then enter the Passcode of your device (if asked)
Now Go to System >> Developer Options
Turn on the App-WiFi Multi/Broadcasting Filter
Turn on Wifi Scan throttling
Next in the settings Go to the Location
Select Wifi and Bluetooth scanning
Turn off both the toggles for Bluetooth as well as WIFI
Use Battery Saver
Battery Saver in Android phones is the most optimal solution to improve battery life of your device. This is a built-in Android feature and it keeps your phone working even when your phone's battery is running low. This mode does its job by stopping apps from working in the background.
It also turns off some functionalities of your phone like location services when the screen is off, Wifi scanning, automatic system update, and stopping Virtual Assistants like Alexa and Google Assistant from listening in the background to achieve extended battery life.
To turn on the 'Battery Saver' mode, follow the step:
Go to Settings >> Battery >> Battery Saver.
Check if 'Turn on automatically' is on.
Set at what battery percentage this mode will turn on (10 to 15% is ideal, although you can set it up to 75%).
That's all, now your Android phone has been optimized to increase battery life on Android now you can get better battery backup on your phone. At least, the idle drain will be contained a lot by changing the kernels and doing other optimizations.