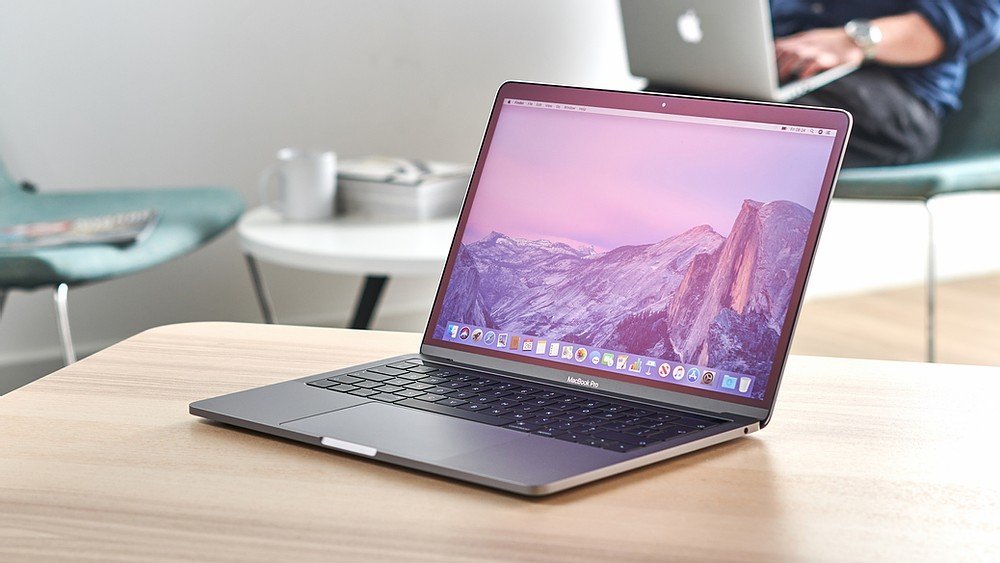 ---
Mankind faithfully dedicated the last decade or so, generating an expanse of digital instruments. Governments strategically began to operate their institutions in correlation to the under-way gaining of control by the digital age. The year 2020 have brought with itself a global pandemic was perhaps the terminating pull of string needed to kindle the reformation.
At the moment of its occurrence, few could have foreseen the wretched state of affairs it would go on to become part of. As the coronavirus's economic impact seemed to surpass that of the Great Depression, stratagems, namely work from home and virtual classrooms were settled upon.
On that account, circumstances, at-present, necessitate the individual ownership of digital tools. As organizations redefine their outlooks towards work in general, laptops and web systems conceivably are the most sought-after devices. With man and economy's relationship suffering disproportionately in times of Covid-19, it is no surprise that the demand for used laptops surpasses the pricier new editions.
As long as you act wise and establish your demands well, you are likely to find for yourself a perfect work companion.
How to buy a used laptop?
Let's find out the secret to buying a used laptop, the right way.
Determine your approach to formulate your priorities could involve around:
What purposes are you to make use of the device for?
What price range are you on the look for?
Which of the available OS do you prefer?
What level of pre-used condition are you okay with?
Refrain from an Online Purchase 
To many, this may not be a practical course of action, which is understandable. However, avoid when you can. Too much can go wrong with electronics, and a specs sheet can every too often be deceiving. Most importantly, many essential features that happen to form a pivotal part of the device, in the long run, are overlooked when compiling specifications. Take, for example, the responsiveness of the keypad or even Wifi compatibility.
Furthermore, the system's designated cost may be an unmerited claim about the condition of the device. Through virtual negotiations alone, one cannot truly ensure the elimination of such delusion. To add, online shopping happens to be heavier on the pocket attributable to shipping costs, customs etc.
Also Read: Best Gaming Laptops Under $500
Thorough Examination
When dealing with a device of such immense significance as that of a laptop, it is essential to precisely lay hands on what you're on the look for. A user and its laptop must coexist in a healthy interrelation. No sane man buys a car without experiencing a test drive at it, and so should be the case with a laptop, especially a used version.
1. Outward Examination
Do not be misled into artifice by a seemingly flawless cosmetic condition. Scrutinize all parts of the structural formation for any untold dents or scratches. Since the device would have been subjected to usage, ensure no wear and tear has taken place. Perform all inspection under sufficient lighting conditions to be effective in your findings.
The keyboard and mousepad are essential parts of a laptop and any lacking in these parts can render your laptop useless. Therefore, it is fundamental to check the keyboard and mousepad of the laptop you want to buy. Type a ton of text, check covers, covers lock, function keys, and repeating keys. Ensure the keys that repeat stop repeating. Likewise, check the trackpad to ensure it follows your fingers true to form.
2. Inward Examination
Once you have been through the external examination with satisfactory conclusions at hand, switch on the laptop. Thoroughly examine all internal software and interfaces. Most importantly, ensure efficiency in your field of choice. A gamer, for example, must bring the GPU into use to guarantee contentment. Check audio dynamics, power button, USB ports, touch-pad efficiency, power adapter etc. In essence, all parts of the system are to work in harmony with one another.
Going to YouTube is the best way to make sure the network is running. Don't think about Chrome being run here. To ensure that you can get to YouTube, just launch Safari. Try setting up Wi-Fi if the seller claims there's no available network access. If the network cannot be checked, it is preferable to not buy the laptop.
Hard Drive Assessment
The hard drive, being the sole repository for absolutely every kind of computer data, is crucial to the system. With that established, a web device's structural functioning is directly proportional to the efficiency of the hard drive. Consequently, upon turning the system on, pay close attention to the workings of the drive. The system's working order must be undisrupted, and any case of unwarranted noise or interference indicates poor hard drive health. Using the command prompt, one must also study the hard drive's specifications before purchase.
Battery Health
A laptop's prominence owes a great deal to its portability. However, what good is a portable laptop with poor battery life? During your negotiations, make sure to inquire about the battery status of the system. In the absence of solid battery performance, your system is going to end up as a disappointment every so often. It is suggested to generate battery input by the procedure associated with your operating system. Nevertheless, extensive research on laptop battery is bound to ease your dealings with it later.
Insist for originals
Make sure to demand authentic laptop accessories. It is distinctly possible for the owner to not have said things without meaning any deceit. That being said, one must make a point and question well in the case of their absence. However, the unavailability of the power adapter is a red flag. Such a circumstance highly corresponds to the buyer to be somehow involved in a theft or forgery situation, to say the least. Lastly, if possible, always make a demand for the original statement of the invoice. Thoroughly examine to confirm its originality. Check for the date to be sure of the system's age.
Familiarize Yourself to the System 
Take complete details regarding the device's model, the date of creation, and the amount of time the buyer has made use of it. When purchasing a pre-loved model, it is important to avoid considerably old machines. Installation procedures turn out to be highly complicated in the circumstance of attempting to add some latest software in an old set-up.
Significance of Product Keys
You must ask for the product keys associated with all paid-in software, for instance, Adobe Photoshop and Microsoft. This is to prevent the need for purchase in the case of reinstallation.
Warranty
As a consumer, it is your inherent right to demand repairs and compensation in the case of a manufacturing defect. Therefore, inquire regarding the product warranty. It is generally recommended to involve in first-hand dealings in this scenario. Third-party retailers happen to lack proficiency now and again.
Compare Policies
Many would choose to believe that examining a diversity of offers tends to bewilder one's decision making. On the plus side, however, this tactic helps the consumer determine the scheme of choice's credibility. You may likely happen to stumble over an original model in the selfsame price range as that being offered to you. This is because many buyers will attempt to exploit any man fairly new to the field of choice for a pre-used laptop. Therefore, draw analogies between several available options before proceeding to settle for one.
All that Glitters is not gold
To put it straight, the key to wisely choose from amongst the expanse of available options is to bring common sense in use. If a scheme happens to give the impression of being too good to be true, it is perhaps pretty untrue. Safeguard yourself from exploitation and spend a penny more. Doing so would at-least eliminate any risk factors and provide you with a meritable device.
The Ultimate Step
Once you are through with your arrangement, it is time to take an action of supreme significance. Run an extensive diagnostic scan through your system yourself or with the assistance of an expert. Clear the hard disk of all forms of data. It is even advisable to reinstall the software, therefore thoroughly reconstructing your system from within. Such a course of action is suggested to prevent any complications with viruses, pirated files or maybe even spyware.
---
More to read: