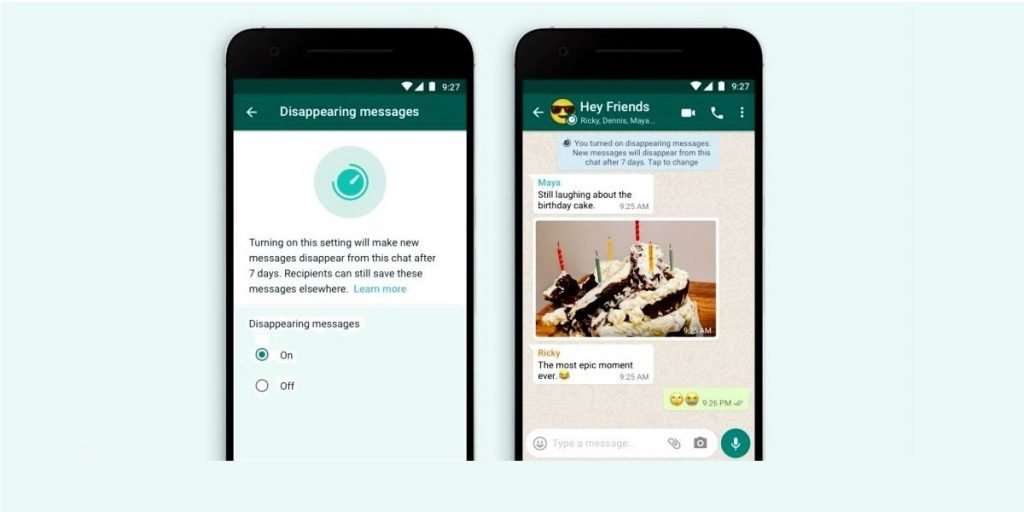 ---
WhatsApp Disappearing messages are slowly rolling out to everyone. The Facebook-owned instant messenger has announced the feature earlier this month, which once activated will vanish messages automatically after seven days. While this reduces the load of app, it has severed limitations too. Here they are and how to activate it;
WhatsApp Disappearing Messages
The Disappearing Messages is available on all platforms that WhatsApp is available on, like the mobile clients of iOS and Android, desktop and Linux based KaiOS. In one-on-one chats, either of the individuals can activate this to let messages disappear after seven days, and in group chats, only the admin has this right.
WhatsApp mentioned that messages sent before activating this option will not be affected, and will remain. Also, downloaded media stays in the device's gallery, even though it automatically deleted from chats after the said period. As of now, WhatsApp has affixed the period of disappearing to seven days and will let users set a specific period.
How to Activate the Disappearing Messages in WhatsApp
If you're using WhatsApp on Android or iOS, the procedure for activating this option is same;
Go to the preferred contact you wanted to have chats disappeared.
Tap on his/her profile
Look for the Disappearing Messages option available just above the Encryption and below Message Notification settings.
Tapping the option initially will open a pop-up explaining the feature, click OK to proceed.
You'll be show Off and On options, tap On to activate it.
Disabling the feature so simple and follows the same procedure, except you'd tap on Off to deactivate. A process on KaiOS is slightly different due to the OS. Here, Open the preferred chat, Press Options > View Contact > Disappearing Messages and click on Edit. Press Next and the OK.
---
More to read: