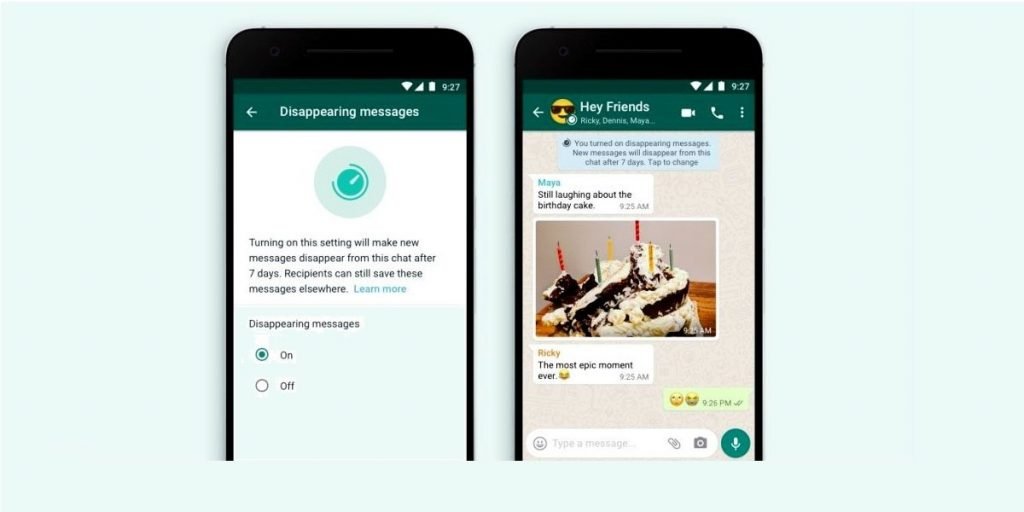 ---
WhatsApp has now officially announced the support for disappearing messages in its platform. This feature has been available in its rival platforms for a while, and now comes to WhatsApp because it feels it makes the chats "lighter and more private." The time here is set for seven days, after which, the messages in a chat will be disappeared.
WhatsApp Messages Will Now Disappear
WhatsApp has a history of adding important and innovative features late since it needs to consider rolling out them to over two billion people at once. Whereas its rivals like Hike, Telegram, Wire, Signal etc have been faster in hearing the community and giving them what they wanted.
But now, eventually, WhatsApp has rolled out an important feature called Disappearing Messages, which is available in some of its rivals already. WhatsApp has mentioned this feature in a separate FAQ page last week and now rolls out in its latest version. Under this, users turning on this feature will have their messages disappearing after seven days automatically.
If it's an individual chat, either of the user can turn this setting on, but if it's a group chat, only the admin can turn off or on this feature. Also, WhatsApp has mentioned a few more exceptions of this new support as;
The messages which will be replied in the chat (selecting and replying specifically) will remain even after the seven days. If a disappearing message is forwarded to a chat that doesn't have this feature turned on, it won't vanish after the specified period. At last, if the messages are being backed up with this feature on, they'll be stored until they're restored.
Regarding media, WhatsApp mentioned that media will be stored in the Gallery once downloaded, but will be disappeared from the chats after the timeout. These features can be seen in the latest version of the WhatsApp.
---
More to read: