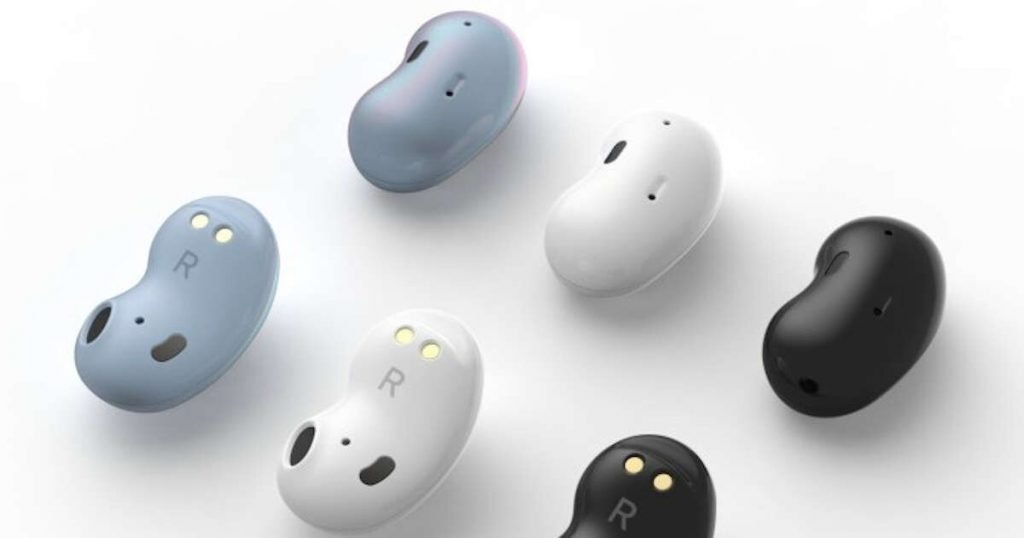 Most of the brands are now moving towards Truly Wireless earphones as these are much more handy to use. Since Apple launched it's AirPods Pro last year, this was the most sold Truly Wireless earphone. So Samsung launched its Galaxy Buds and Galaxy Buds Plus in order to compete with Apple, but as we all know this didn't happen.
So Samsung is planning to launch it's Galaxy Buds X, which is the successor of the previous Buds and Buds Plus. This looks very much strange than any of the wireless buds. This has a bean-shaped design and the smallest form factor.
A slew of leaks and trademark applications suggests that South Korean technology giant Samsung is currently working on a new pair of earbuds with the ANC or active noise cancellation technology.
The trademark with the name "GALAXY BUDSX" granted to Samsung in the US confirms that Samsung is on the way to release a new pair of earbuds that will likely compete head to head with AirPods Pro. Samsung Galaxy Buds X trademark application was filed in India, the UK and Europe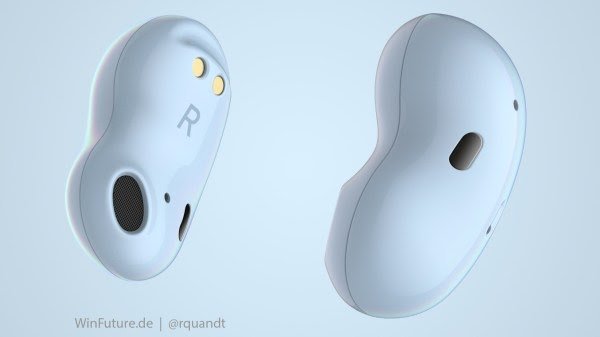 The biggest surprise here is, Galaxy Buds X might get the Active Noise Cancellation system, which the previous Galaxy Buds lacked. Even some premium wireless earbuds for a premium price didn't offer Active Noise Cancellation.
The Galaxy Buds X would be priced at or less than the price of Galaxy Buds+, which is priced at $149. Looking at the rendered images shows us that Galaxy Buds X doesn't gets silicon ear tips.
This may be a problem for noise cancellation because normal plastic material doesn't provides much of noise cancellation or fit. The dimensions would be 28mm long and 13mm wide, with this much small form factor we don't know how Samsung is going to accommodate a decent battery and powerful drivers.
Also Read: Honor 9C, 9A and 9S are the new mediocre budget smartphones, check the specs and prices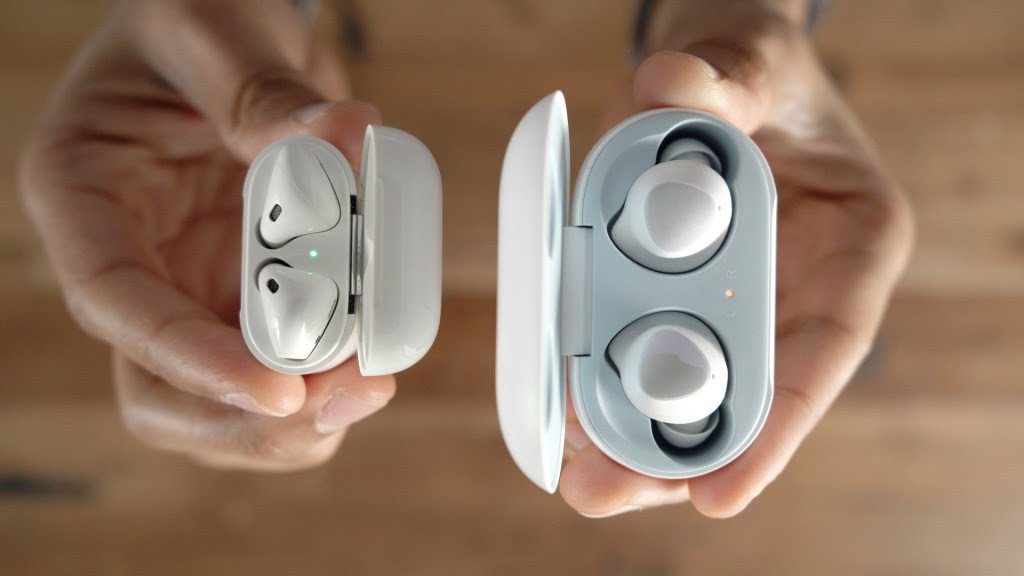 The Galaxy Buds X will get charging station same as the previous Galaxy Buds and Buds Plus. Some reports and tipsters says that this thing might have 'superior audio quality'. And we expect that the Galaxy Buds X would be tuned by AKG, a subsidiary of Harman International Industries which is owned by Samsung.
Samsung BudsX trademark description: Headphones; Earbuds; Wearable wireless headsets / earsets comprised primarily of an MP3 player; Wireless headsets / earsets incorporating a sensor for detecting whether the headset is on or off; Wireless headsets / earsets incorporating software for providing a fitness guide; Wireless headsets / earsets incorporating software for measuring distance, speed, time, changes in heart rate, activity level, calories burned; Earphones; Wireless headsets for mobile phones / smartphones / tablets.
Having a close look at the Trademark description reveals to us that, the Galaxy Buds X would be made especially for fitness and sports fit, but our concern here is how would Samsung provide that much amount of fit without the use of silicone ear tips.
The Report and rumors from South Korean website have tipped that the price would be below $150, this is still a $100 lesser than the Airpods Pro, and with this many features revealed and being the successor of Galaxy Buds+, we think that this would be better than the Airpods Pro. But let's wait and watch.
The Galaxy Buds X would be launched by the end of this year or by 2021. That's all we know right now.
(All of this being rumors and leaks this may change overtime).
More to read: