You have been busy all day and your little poor plants and beautiful grasses in your lawn are struggling to get feeded. You don't have time to water them. You don't get much time to nourish them. But you are a die-hard nature lover and don't want them to get spoiled as well.
What if you can sprinkle waters in your lawn by the convenience of a few taps on your smartphone that's too from your office's desk. Won't you mind if you could become carefree just through the help of a small device that will overtake your work to water your lawn and garden on time, every time.
Rachio Smart Sprinkler Controller, with the price tag of $124.98, makes it easy to nurture a healthy, beautiful yard and lawn while embracing sustainable water use.
Take the guesswork out of watering with a Rachio Smart Sprinkler Controller. The easy-to-use mobile app lets you manage your sprinklers without running back and forth to the controller, while automatic weather adjustments mean no more watering in the rain. Get peace of mind. Rachio knows just how much water your yard needs. Control your sprinklers using a smartphone or with category-leading smart home integrations, including Amazon Alexa and more. Master Valve-Compatible with master valve, pump relay, or indexing valve. Wi-Fi Connection (Wi-Fi (2.4GHz) required). Supports dedicated 2.4GHz and dual-band networks. Sensors Rain Sensor – Wired & Wireless Normally Closed (NC) sensors, Soil Sensor – Wired & Wireless Normally Closed (NC) sensors, Wired Flow Sensors.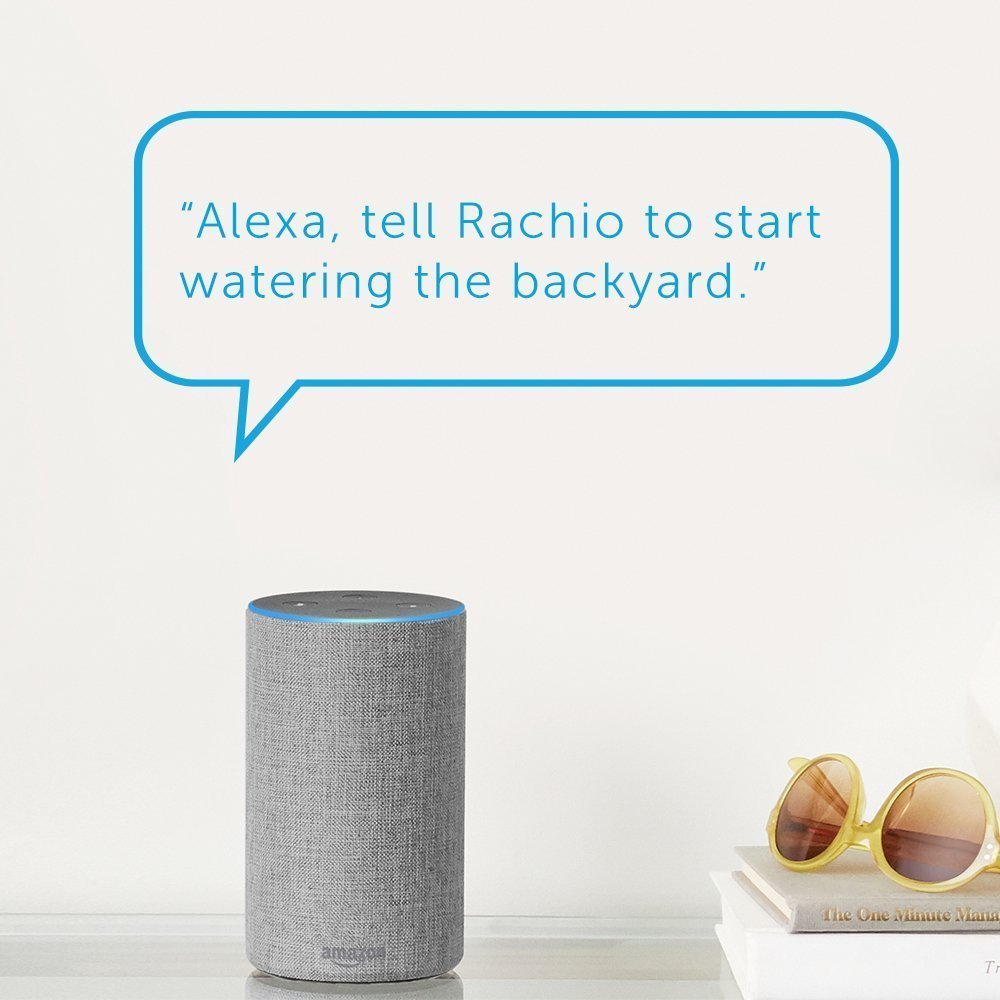 " A fantastic product that works exactly and as easily as the online videos have shown me.

Setup was a snap. I set the stopwatch on my phone and it took me exactly 14 minutes and 13 seconds to remove my old TORO panel and replace it with the Rachio, and I was taking my time. If I had to do it again, I'm sure it would be under 10 minutes. It was a totally seamless transition from my ancient TORO controller to the Rachio, I couldn't be more pleased.

Do not hesitate to purchase this controller if you're on the fence. I bought this on the recommendation of the owner of the irrigation company that services our sprinkler system, and I can confidently say that I can pass on the same recommendation to whoever reads this. "
Says a verified user on Amazon.