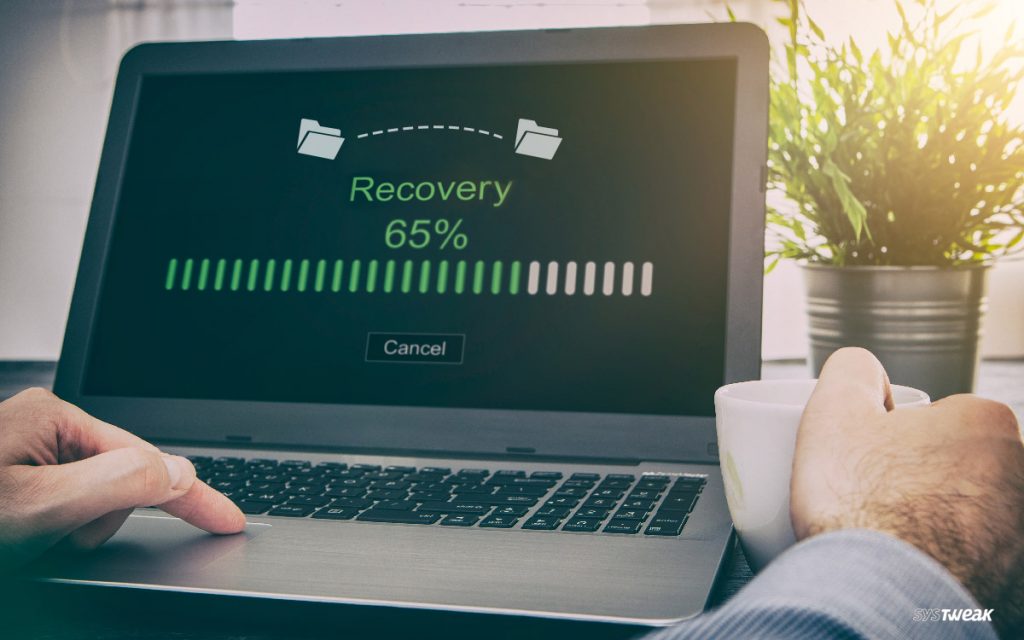 ---
Family photos, videos, and memories are precious for everyone as these are the treasures you can save for your retirement to recall those early days of life. We generally store all our photos and videos from the phone to our laptop or a permanent storage device like external hard drives etc.
During the process of filtering photos or videos, we at times create duplicates of a lot of images or accidentally delete photos considering it a duplicate copy.
If you have deleted or lost photos from your device, you will be glad to know about the best photo recovery software for Windows that you can use to recover deleted photos or videos.
We have tested, reviewed, and compared a lot of photo recovery software for Windows and Mac on various parameters. We have kept security on top of recovery capabilities, OS compatibility, ease of use, and device supported as our main riders. Those that made it to the best ones, we have listed the top five best photo recovery software for Windows in this article.
Related: Best Photo Recovery App for Android
5 Best Photo Recovery Software for Windows
This is one amazing tool that has shown a lot of improvement and ranked as # 1 Best Photo recovery software for Windows. This software is capable of recovering unlimited photos from all sort of storage devices like Hard Drive, USB Flash Drive, Memory Card, External Storage drive and all other types of storage media that connects to a computer.
The software is compatible with Windows 10 and earlier versions of windows with a 32-bit & 64-bit version on NTFS or Fat-32 file systems. This is a one-stop solution to recover accidentally deleted, permanently deleted photos from working or crashed devices.
The software specializes in a quick scan, deep scan, or customized scans depending on the type of loss you wish to recover. There are various enhanced modes of recovery that check each and every folder and its previous versions to dig out the lost photos.
The graphical interface of the software is pretty user friendly, easy, and attractive to use that recovering deleted photos becomes a child's play. You just need to initiate the scan, check the preview of the recoverable files, and click to recover.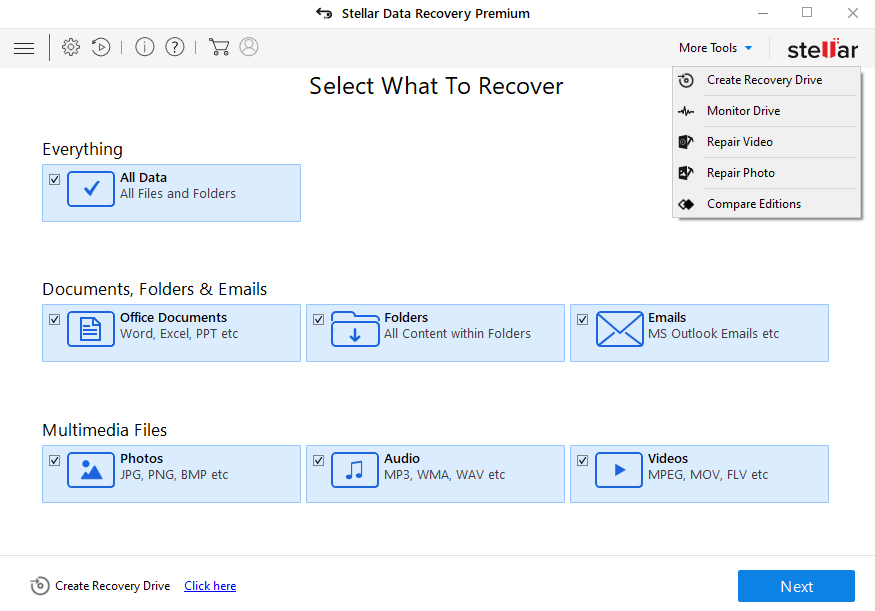 This is one of the oldest and best photo recovery software for Windows that is compatible with Windows as well as Mac. Steller is renowned for data recovery services since 1993. The software can not only recover photos but can also take care of lost videos and audio files.
Stellar can support all compatible file-formats including raw image files. The preview feature of this software is really amazing as you can check all the recoverable files in different viewing options.
You can try the free version and if you like the features, you can go with the pro version for $39.99.
Recuva is another branded product from Piriform that was later acquired by Avast. It the same company that developed world-famous CCleaner. Recuva is to recover!
It is one of the most amazing software that is a perfect match for photo, audio, video recovery. The product is compatible with Windows 10 and earlier versions of 32-bit/64-bit versions. The software has not yet been made compatible with Mac hence don't go for false or fake software claiming Mac support.
The product features a step-by-step guide to recover accidentally deleted or lost files. You can try the free version and if you really need a software to recover deleted lost memories, you can consider going for a pro version.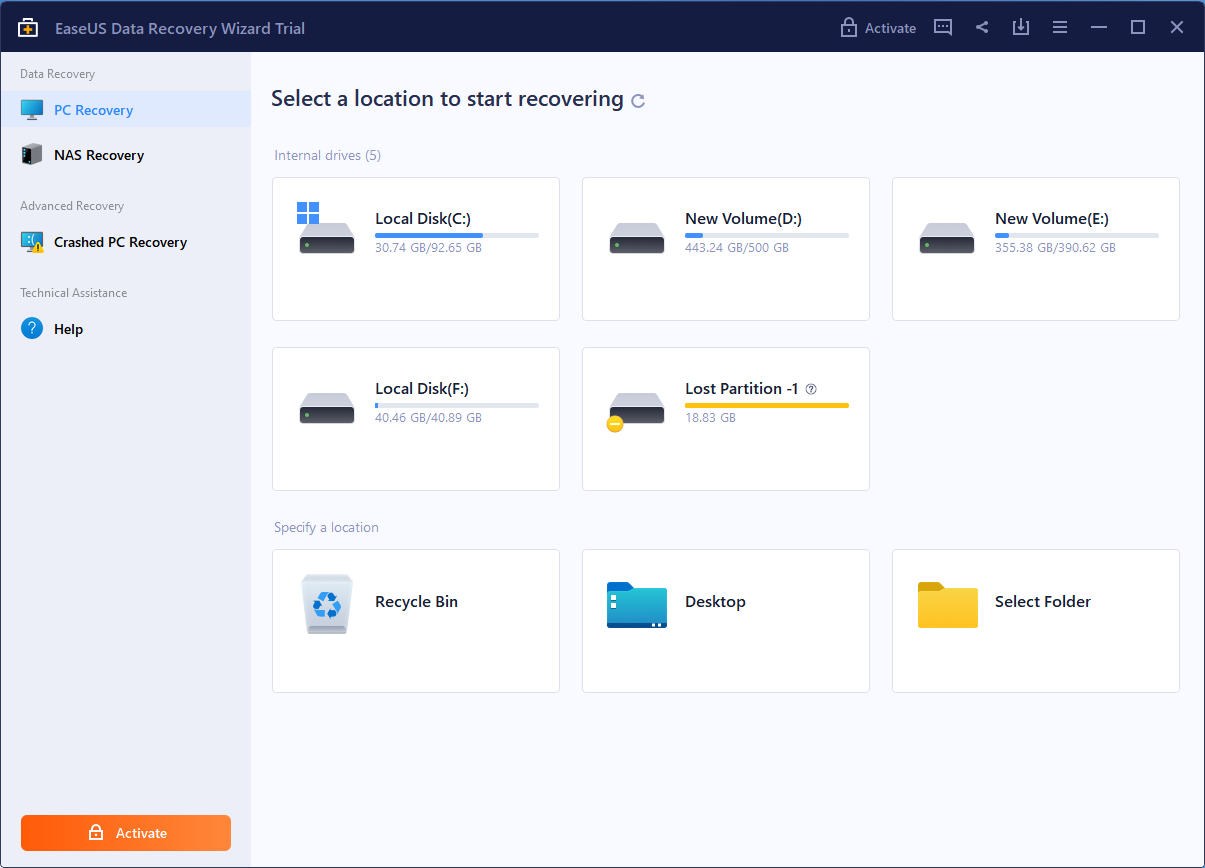 EaseUS data recovery is an all-in-one package to recover anything and everything. It not only recovers photos, audio, video but also recover documents and other lost data from the system. Thus, it is one of the best photo recovery software for Windows in this list with its extra added features.
The software is compatible with all the versions of Windows & Mac and can recover almost 1000 file formats. The recovery process is so accurate that it can also recover deleted files from permanently deleted folders, formatted, corrupt, or crashed systems.
The software allows customized scans by extensions and it just takes three steps to recover lost photos and videos. The free version is limited to recover up to 2GB of data that is sufficient for a regular user however if you need more bandwidth, you can anytime upgrade it to a Pro version.
Refer to this detailed guide to learn how to recover lost data with EaseUS.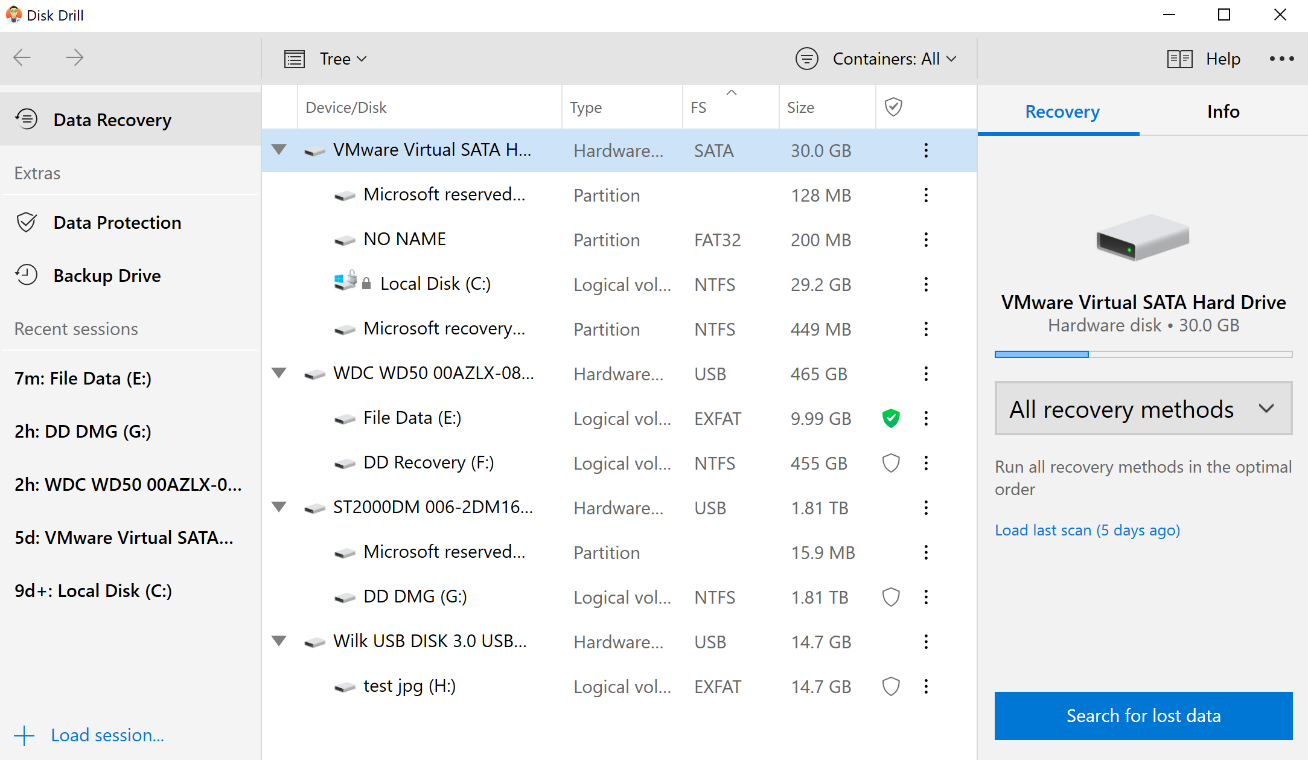 This is a smart data recovery software that takes care of all types of files belonging to folders, sub-folders, and directories.
The software is capable of retrieving data from all sorts of storage devices and previews the recoverable files in different preview modes. You can save the recovery session for further references as it can also recover from disk images and ISO files.
The software is compatible with the latest and earlier versions of Windows and Mac. The free version can only recover 500MB of data however you can anytime upgrade it to a paid version.
Summing Up
Here we end up the list of best Photo Recovery Software for Windows. You will find hundreds of software over the internet, however, it is always recommended to go for proper reviews and analysis before opting for any of the software.
Even of a software fascinates you, you should always try to go for the trial version and once it works well for you, you can upgrade it to a full version. It is advisable not to think about small benefits or discounts until you know the product.
More to read: