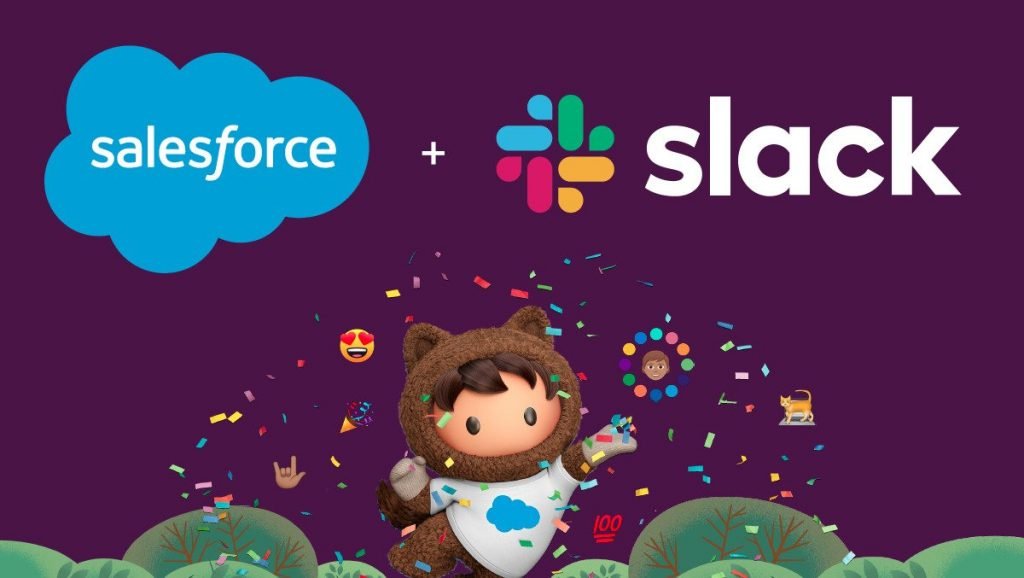 ---
Salesforce, a cloud-based CRM company that's reigning in its industry, has just bought out a business chat app – Slack. The deal's worth $27.7 billion, which is slightly over the $25 billion valuations it has. Slack has been making losses for the past year, but now integrating with Salesforce gives it a needed push to compete against Microsoft.
Salesforce's new power
Salesforce is one of the early adopters of cloud computing. The company's customer relationship management software suite is used by some of the big companies around the world. While it's competing with Microsoft and Oracle in the cloud space for a long, tackling them needs a special add-on.
And here it is, after a week of rumours, Salesforce announced to acquire Slack for $27.7 billion. This price is slightly over what Google Finance and Yahoo estimated, for $25 billion. Yet, Salesforce saw something that could justify its price. Talking financially, Salesforce pays Slack shareholders $26.79 in cash and 0.0776 shares of its common stock for each Slack share they hold.
Also Read: WhatsApp to add face unlock support for Android to improve security
This is fair, as per its recent performance. Slack has lost about 40% of its valuation since its IPO last year. It didn't even post any significant profits since the last three quarters, even though the remote working has become a new norm during this pandemic. Yet, it has come so far. The company's origin dates back to 2009, where it started as an online multiplayer gaming corp called Glitch.
Though the game was an utter failure, it developed a messaging system for internal groups, which was later polished to launch as Slack. Salesforce, on the other hand, has only seen growth over the years, valuing now at $220 billion approximately. While it's doing good in its own space, it needs something like Slack to nudge Microsoft, which has been pushing Teams as Slack alternative.
---
More to read: