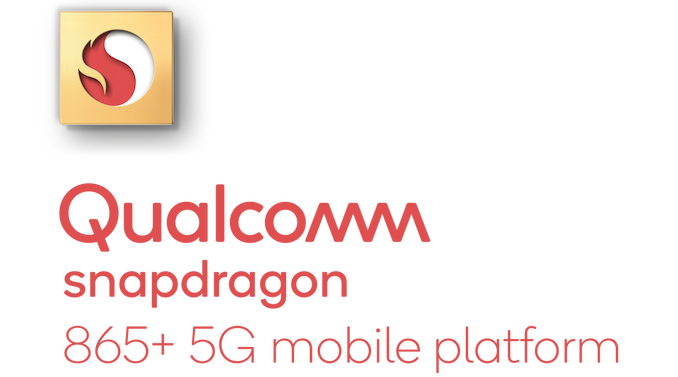 Qualcomm has just launched an upgraded version of its current flagship processor Snapdragon 865. Named as Snapdragon 865+, the new SoC finally breaks the 3GHz limit and has boosts performance by 10% in terms of graphics and AI. Further, the inclusion of FastConnect 6900 connectivity claims that WiFi speeds can be up to 3.6Gbps!
Most of the smartphones running today are having the Qualcomm's finest Snapdragon chips. And now, it's getting even better for flagships. Qualcomm on Wednesday launched a new SoC aimed at high-end phones. The new Snapdragon 865+ processor is a slight upgrade to the current best processor, Snapdragon 865.
The new chip is made on 7nm process with 64-bit architecture. It still powered by Kyro cores, with the prime core clocking at 3.1GHz. The previous Snapdragon 865 and 855+ flagships have stopped at 2.84GHz and 2.96GHz respectively. Alongside, the GPU, Adreno 650 to has a performance bump of 10%, thus good for gamers. It's got X55 5G modem and has FastConnect 6900 tech for better Wi-Fi speeds.
Also Read: Qualcomm Snapdragon 875 – Everything we know so far
While the USB tech remains the same with USB 3.1 Type-C, it gets notable upgrades in Bluetooth and Wi-Fi. The new chip is now Wi-Fi 6 ready, by having the latest Wi-Fi 6E and an always-on Wi-Fi sensing feature. Qualcomm claims the peak speed of this new upgrade could hit up to 3.6GHz. On the other hand, Bluetooth bumps up to version 5.2 with adaptive aptX audio super wideband voice calls.
It's got NFC, satellite location and powerful camera support of up to 200MP lens on a single camera. Phones with 144Hz refresh rate and QHD+ display goes breeze on this new chip, with playing 4K videos on 60fps rate. It remains the same in terms of fast charging support with its Qualcomm Quick Charge 4+ support. RAM of latest LPDDR5 with a maximum of 2750MHz is supported on this new chip.
Apart from specifications, the phone which is housing this chip should be powerful enough to extract the complete juice it got. Thus, the latest gaming phones are ready to take this in. Asus and Lenovo have announced their upcoming flagship gaming handsets like Asus ROG 3 and Lenovo's Legion to be powered by this new chip.
More to read: