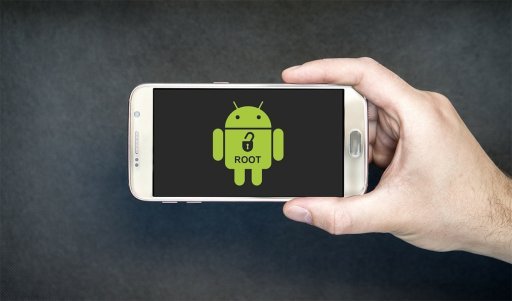 Rooting your phone grants you permission to do anything on your phone. Once your phone is rooted, you have full access over core files, settings, features, internal files etc. You can customize your phone as much as your hardware supports.
By rooting your Android smartphone, you get on to the heart of your software. Rooting has many advantages and disadvantages that are as follows.
Advantages and Disadvantages of rooting Android phone
Before starting the topic on how to root android phone, first you must know the benefits and consequences of rooting Android phones.
Pros –
By Rooting an Android phone you can access every in and out of your smartphone. You can tweak and customize your smartphone as much as you can. Like, you could flash official and unofficial custom ROM for phone, your phone gets to block ads that bother you every time, you can flash minor subtle features such as adding gesture control and assigning different functions for the physical buttons.
You can also overclock your phone for better raw performance, and even some phones such as the Redmi K20 has a mod for overclocking the display's Refresh Rate up to 81Hz.
With a rooted phone you have access to uninstall unwanted pre-installed apps from the phone manufactureres like Xiaomi, Realme and Vivo smartphone users face such problems. With a rooted phone you can also completely block system wide ads from your smartphone (Redmi & Realme users face this issue due to company's bloatware).
A rooted phone can install several special apps that a non-rooted phone can't install. Using these apps, you have greater control over phone customization and tons of advance and useful features. With all these features, rooting also has a major downside as well.
Cons –
The biggest drawback of rooting is, it voids your warranty. Rooting also makes your smartphone prone to hackers, improper flashing of custom ROMs may result in hard-brick or soft-brick your smartphone completely. Rooting can make your phone unqualified for OTA, it can cause your phone to act abnormally.
There is a risk of viruses while custom ROM flashing (as most of them root for this purpose). When you Install custom ROMs from very low reputated websites, your phone gets more prone to viruses, spyware, and malicious softwares.
By rooting your Android smartphone, you'll become unqualified for system and security updates from your smartphone vendors, which means, your phone will no longer be eligible for getting updates (Many will oppose the statement because a rooted phone still gets OTA updates), but you won't get only when a bootloader or custom recovery is installed.
But in order to root your phone, you need a custom recovery software, to install a custom recovery you need to unlock the bootloader. Hence the statement is correct.

How to root Android phone without PC
(here we are using magisk manager for rooting)
The first thing that you need to do is install the Magisk Manager and zip file, make sure that both are in the internal storage.

Now you need a custom recovery software for flashing the zip file in your phone, you can opt for TWRP custom recovery.

In the TWRP App click on "Select device", then search for your device. After selecting your device download the latest TWRP image for your smartphone and save the file in internal storage.

Now go on to the home page of the app and click "select a file to flash" and select the downloaded image file and flash it in your device by clicking the "flash to recovery" button

For installing the Magisk zip file in your phone, you need to boot your phone to the recovery mode, doing this may be different across different phones, ex: Xiaomi phones can be booted to recovery mode by pressing the power+volume up button simultaneously.

Now you will be redirected to the custom recovery software that you've installed (we are using TWRP here). In order to flash the Magisk zip file, you need click on the "Install", then search for the Magisk zip file that's on your internal storage, and click "install image". After confirming the information "swipe" to confirm flash.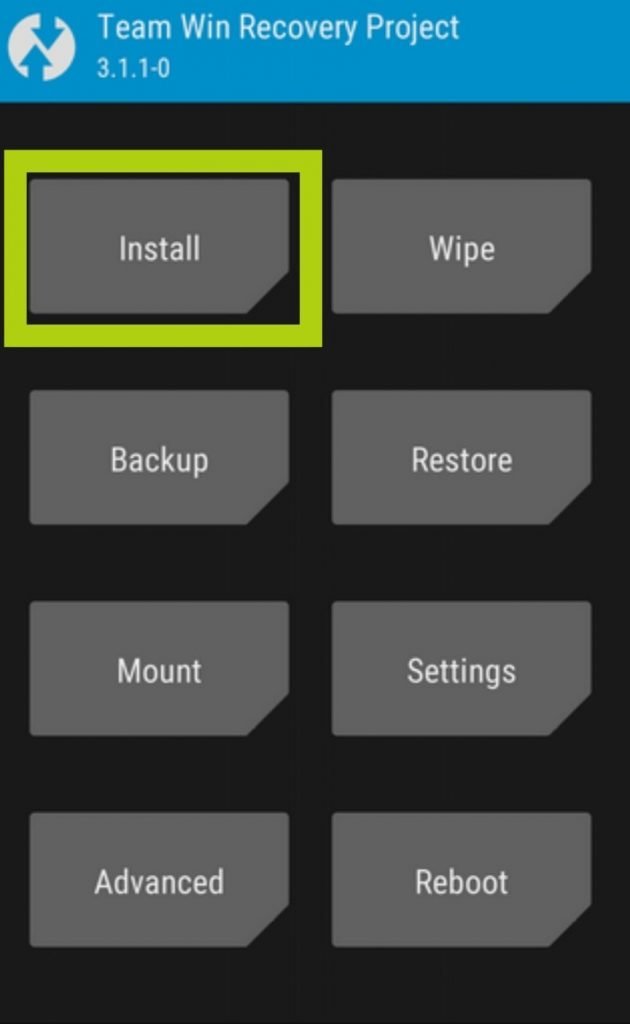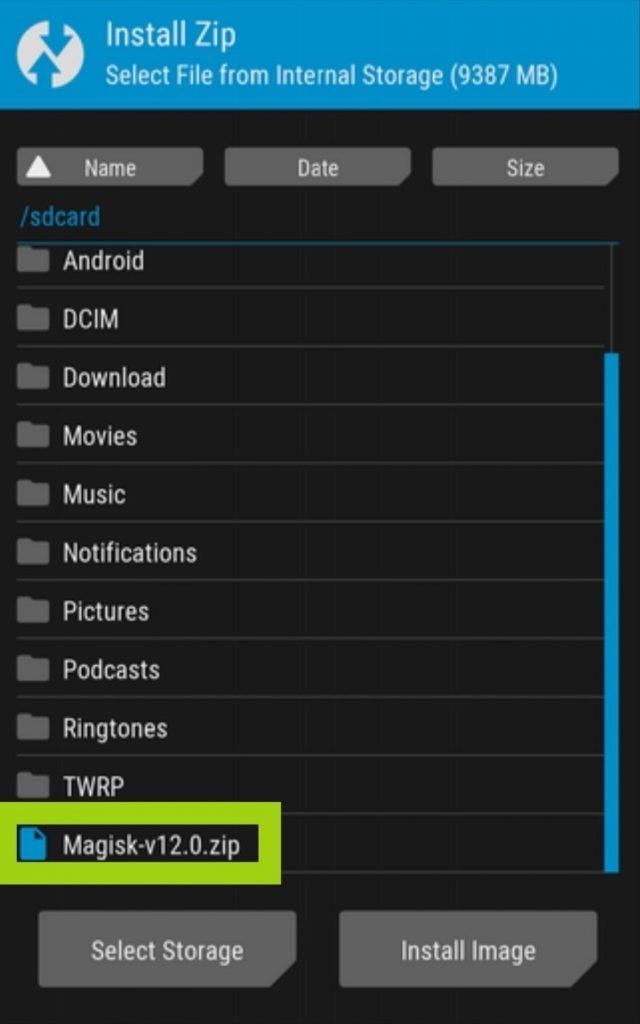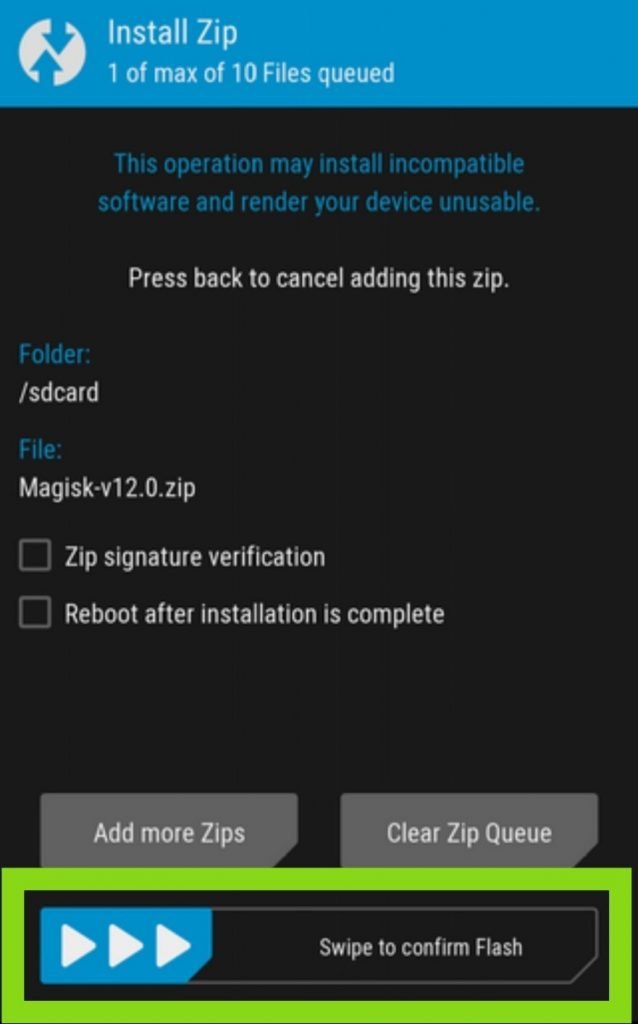 When you are done with flashing click on the "Reboot System" button and now you are all set to go.
After the boot up, you need to install the Magisk Manager App from the link, make sure that "Install from unknown sources" is enabled on your phone, to do this head on to Settings > search > Unknown sources turn it on, and install the app.
After installation you can check up with Magisk Manager, now you can see that your phone is rooted on the Magisk status page. Hope you liked the step-by-step guide on how to root Android phone manually without PC.
Note: Root your smartphone on your own risk
More to read: