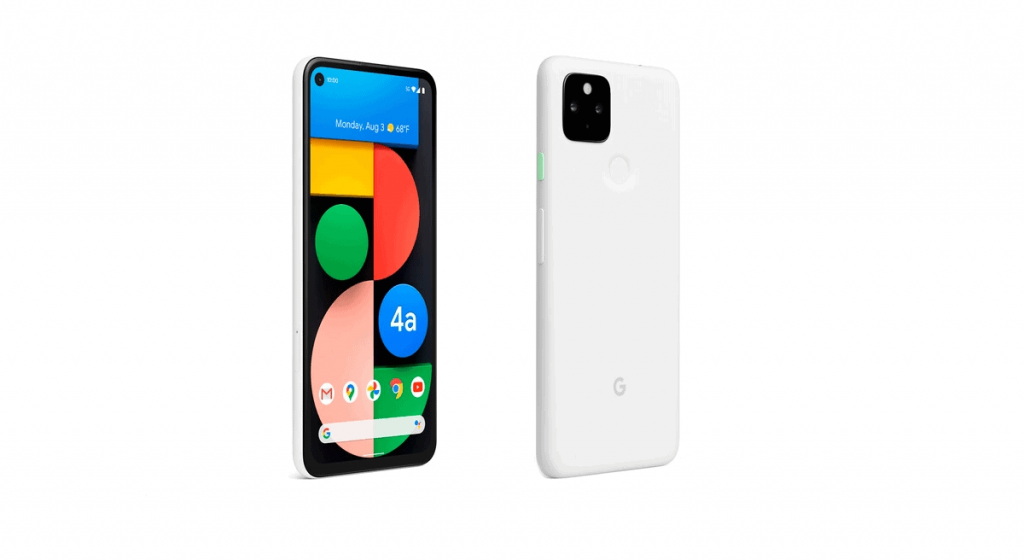 ---
Back in September, Google released Pixel 5 and 4a 5G. While the Google Pixel 5 was available in olive green and black color options. But the Pixel 4a 5G only got a black color option. However, in contrast, the Pixel 4a 5G when purchased through Verizon store, people were having an option to buy it in a clear white color option as well.
In a recent report, Google is all set to release the Pixel 4a 5G in clear white color for the unlocked version as well. Also, the unlocked Pixel 4a 5G in white color will be priced at $499. Which is $100 lesser than Verizon's version, that could be because the Verizon version comes equipped with mmWave for the ultra-wideband 5G network.
There is no official news about this, but according to The Verge, the unlocked white Google Pixel 4a 5G should be available to purchase by 28 of January 2021.
While the rest of the specifications of the phone remains the same. The Pixel 4a 5G is powered by the Qualcomm Snapdragon 765G coupled with 6 GB of RAM. It has a 6.2 inch OLED display and is powered by a 3800 mAh of battery. The phone has a dual-camera system at the back, having a 12.2 MP main lens accompanied by a 16 MP ultrawide lens.
Recently, we have also seen Google released Pixel 4a in a new blue color variant right before the holidays. We have seen Google releasing new color variants after a few months of the device being launched. But this time since the holiday season is gone and Google is launching a new white color variant now, Google might miss a good sales number this time since most of the users would have already bought the phones in the holiday week.
---
More to read