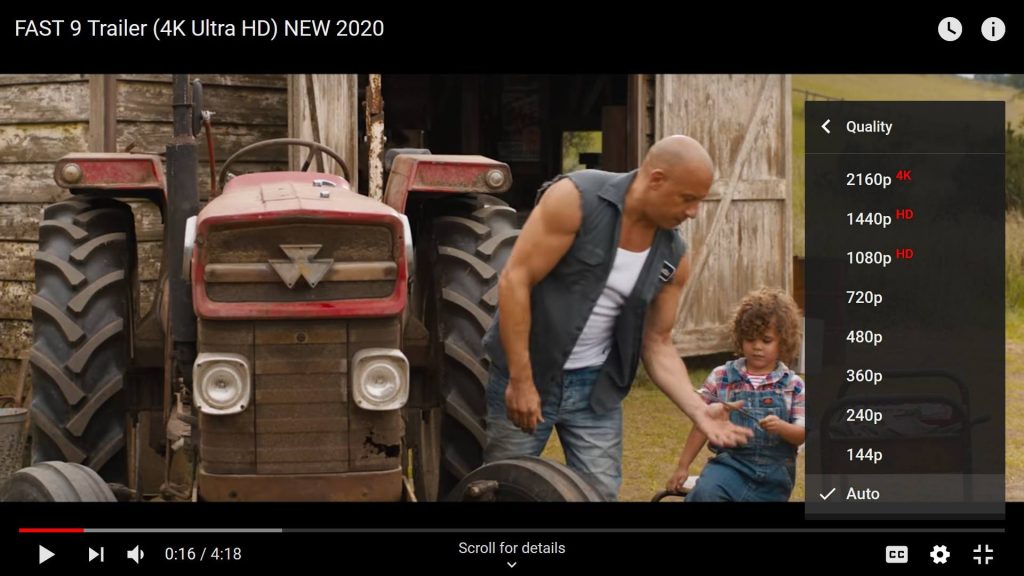 After limiting the maximum resolution to 480p for months, YouTube now eases the cap to let users watch videos at 1080p in India. However, it's still able for those who're watching via a Wi-Fi network, and the cap of 480p is still on place for mobile data users. Yet, there's a workaround from XDA developers to bypass this.
YouTube Removes Steaming Quality-Cap in India

YouTube, along with other content streaming platforms like Netflix and Amazon's Prime Video, has restricted the maximum streaming resolution to 480p or Standard Definitely (SD) in March this year. This is due to reduce the burden falling on internet infrastructure, which has seen a sudden rise of dependency driven by COVID-19 lockdown across the globe.
Since then, users of most countries have been restricted to the quality of streaming content to SD only. And more recently, Netflix and other OTTs are gradually lifting caps to let users stream in HD and FHD. This path is now followed by YouTube, in India. Besides WhatsApp, WhatsApp too has restricted Indians to a maximum of 15-seconds for videos status upload.
Also Read: Facebook launched a dedicated app 'Facebook Gaming' to take on Twitch and YouTube
The new change was found today when few users were able to see the Quality settings having 720p and 1080p options. But, there's a catch. The new HD and FHD options are available for users of Wi-Fi network only. Thus, those who're watching through cellular data have to wait a little longer, probably. The change is seemed to be a simple server shift, thus there's no need to update the YouTube app for having these new add-ons.
XDA developers have revealed a simple workaround for watching YouTube videos on 1080p on mobile data, but it still requires you to have WiFi for once, initially. To watch videos in FHD, connect your phone to a Wi-Fi network, open a video in the YouTube app in 1080p quality and then disconnect the Wi-Fi. Now, switch on mobile data to let YouTube play the video on 1080p resolution. Note – This trick doesn't work on mobile hotspots.
More to read: