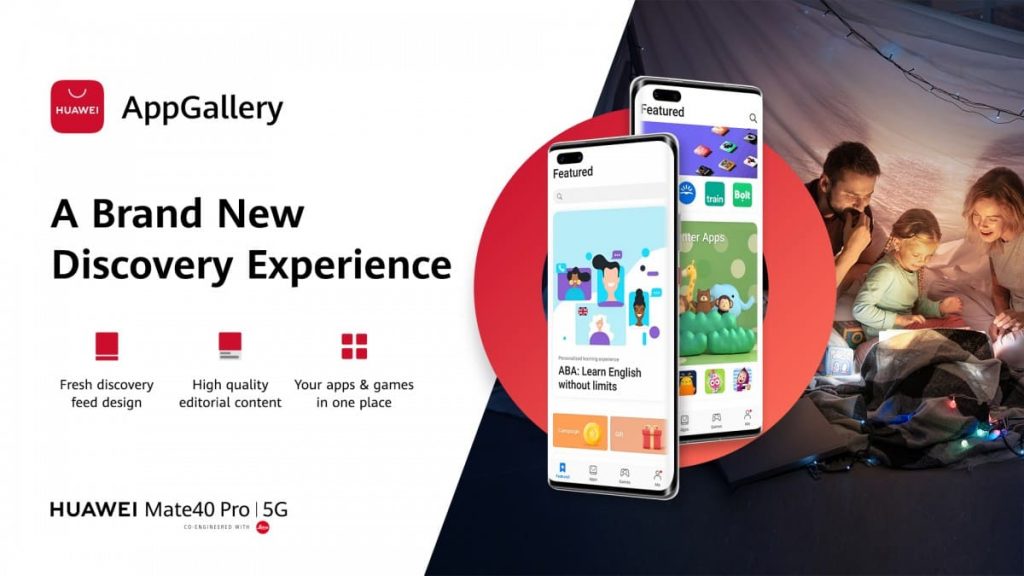 ---
It has been a while ever since Huawei has been banned to use Google services and its products on their smartphones. So, Huawei came up with its own set of things as a workaround. Currently, if you buy a Huawei phone, you will be getting Huawei's own AppGallery, its own Maps, and a few other web apps like Youtube, etc.
But, Huawei is looking strong and is moving forward to make a platform without Google. Huawei's AppGallery has a lot of apps, and you will be able to find all the alternative apps that you would have been using on a phone with Google services.
Now, Huawei is redesigning its AppGallery. The Chinese tech giant says it will be now focusing more on the discovery tab of the App Gallery. Further, they have also improved the navigation of the AppGallery. The App Gallery will now show users tailored recommendations of its apps, which are trending or a set of relevant apps that might be useful to the user.
Also Read: Huawei P50 images leaked before the official launch
This enhancement of Huawei's AppGallery shows us how firm Huawei is with its decision of moving ahead without Google. We also got to see the impact it is making that is why they are now improving their AppGalerry as per the public demand. if we talk about numbers, the Huawei's ecosystem has grown globally above 500 million monthly active users in the previous year itself.
The redesigned AppGallery of Huawei looks a lot like Apple's Appstore, it looks like Huawei has been inspired by Apple's Appstore a lot. The new redesign also includes a "Featured" tab, which shows the hand-picked games and apps in the form of cards.
Earlier, the AppGallery of Huawei was very much cluttered, and a mixed list of apps and games was a nightmare in finding the right apps. But with this revamped design, the AppGallery now has different tabs for apps and games, which will just improve the overall experience of using Huawei phones.
The update of the Huawei's AppGallery is a staged roll-out and is currently rolling out to countries across Europe including Portugal, Belgium, Ireland, Switzerland, Austria, Ukraine, Lithuania, Hungary, Lichtenstein, Spain, France, UK, Italy, Germany, Poland, Turkey, Romania, the Czech Republic, Bulgaria, Sweden, Finland, Norway, and Denmark. Further, updates should roll-out to more countries in the coming weeks.
---
More to read