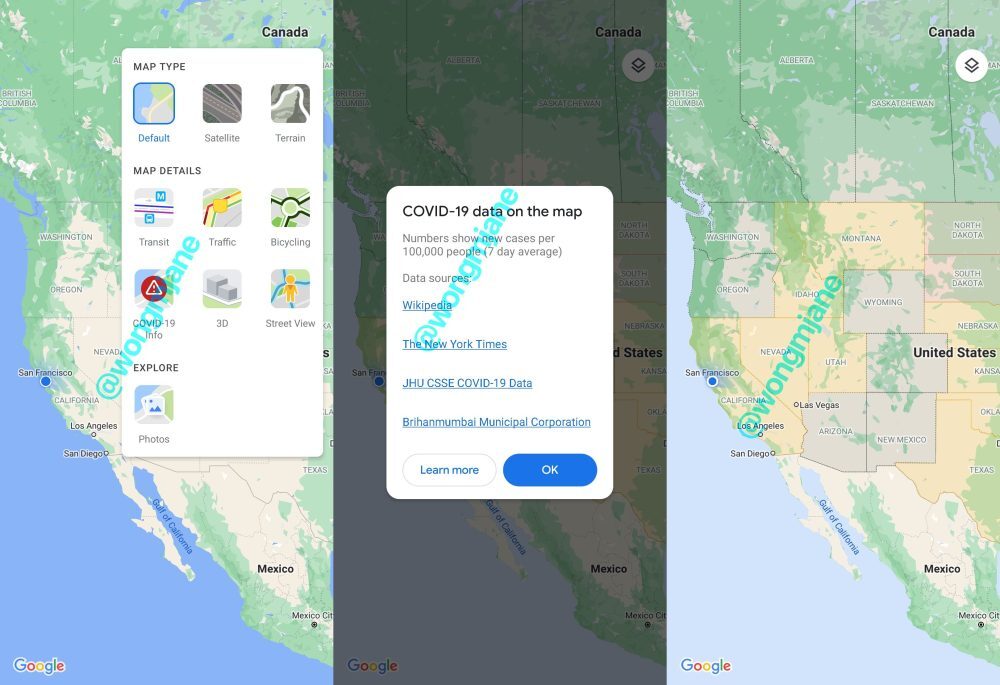 ---
Google is found to adding a new feature to its Maps platform, where it specifies the severity of COVID-19 cases in a particular region. Named as COVID-19 Info, the new layer will be applied over Maps to determine the latest cases in a certain region with a decreasing or increasing tag. This could be helpful for users to make informed decisions.
Google To Integrate COVID-19 Layer to Maps Platform

Google has been at the forefront of serving users with sensitive data amidst this pandemic. It has pushed official COVID-19 related data in its searches and made changes to most of its products accordingly. Regarding Google Maps, the maker has prioritised the visibility of medical centres across the countries, to let know users in an emergency.
Besides making it easy for businesses to change their store timings in real-time, it informed users with nearby restaurants about their working preferences – like dine-in or takeaways. It has updated the map with various officials sources to make it useful for users. And now, it's bringing up a new feature called COVID-19 Info, where a new layer on Maps will show the COVID-19 severity of an area.
In this new feature, Google highlights the borders of every state/country and sets a number that shows new cases per 100,000 people on 7 days average. This is accompanied by a tag of decreasing or increasing to show the recent trend. These numbers are taken from various sources like John Hopkins University, Wikipedia, government agencies and news publishers.
Also Read: Google Maps turned into a partial social media platform
Mentioning of Brihan Mumbai Municipal Corporation hints the new feature will be available for India, and presumably to all nations once rolled out. While Google hasn't announced this feature officially yet, just the images from Jane Manchun Wong are the only resources for now.
May this be developed with more information to help users, since the ongoing pandemic is about to stay longer than expected.
Data of the latest numbers with increasing/decreasing tags could give a glance for travelers planning to visit those areas, thereby making informed decisions while setting out a plan to travel. We'll see what Google brings to Maps when a new update is rolled out.
---
More to read: