Recently we saw the registration page of Samsung Galaxy S20 series went live where Samsung announced the delivery date as March 6, 2020.
A few hours past the announcement, Samsung quietly changed the earlier mentioned delivery date to an uncertain date.
Please note that this reservation doesn't mean pre-orders of Galaxy S20 series. Conceive it as pre-orders for the pre-orders.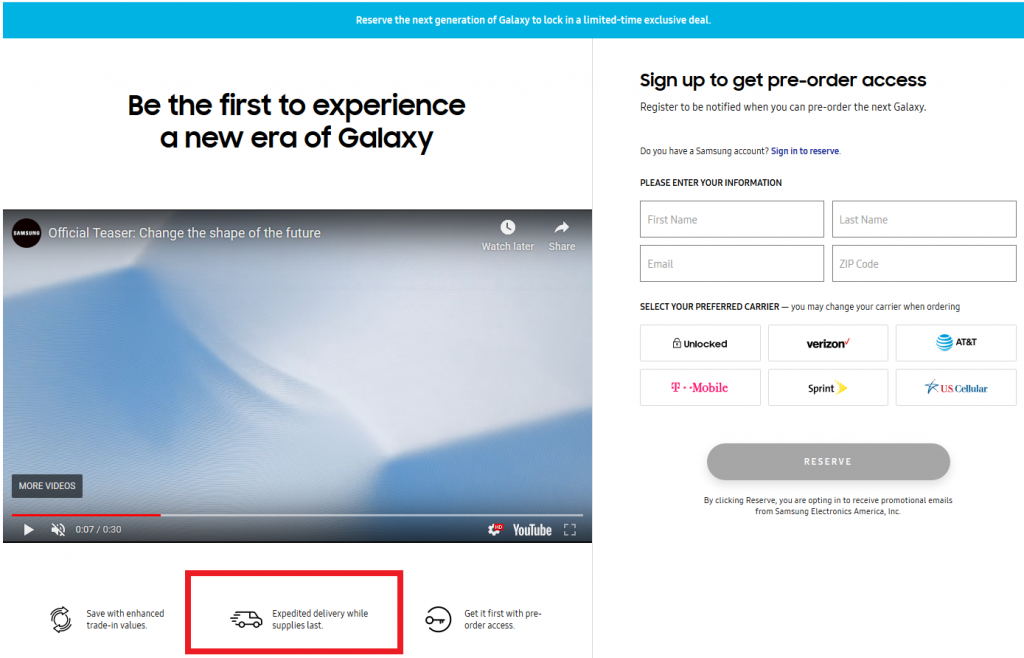 Lately, Samsung came up with a registration page where it asks users the basic details to maintain a database of interested customers who will be later notified about the commencement of pre-orders.
Editor's Pick: Samsung Galaxy S20 series complete specifications surfaces online
It can be clearly seen in the snapshot of the registration pages where earlier it was mentioned " Delivery by March 6 while supplies last", now the same section has been redacted which now reads as "Expedited delivery while supplies last".
Although it's unsure why Samsung made the changes pertaining to the delivery date, it is expected it may take more time for actual delivery that Samsung does not want to convey explicitly.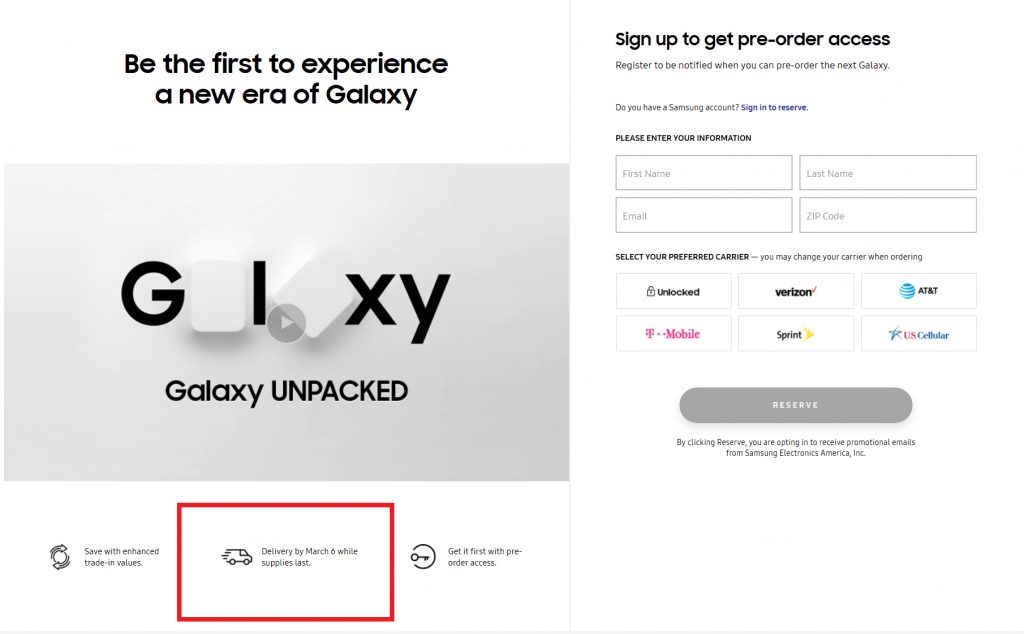 It was known till recently that Samsung will launch the Galaxy S20 series at the Unpacked Event on February 11, 2020 which later turned out to be March 6, 2020 when few leaks flow through the internet.
Nevertheless, Samsung is going to launch Galaxy Z Flip and Galaxy Buds+ at the Unpacked Event in San Francisco.