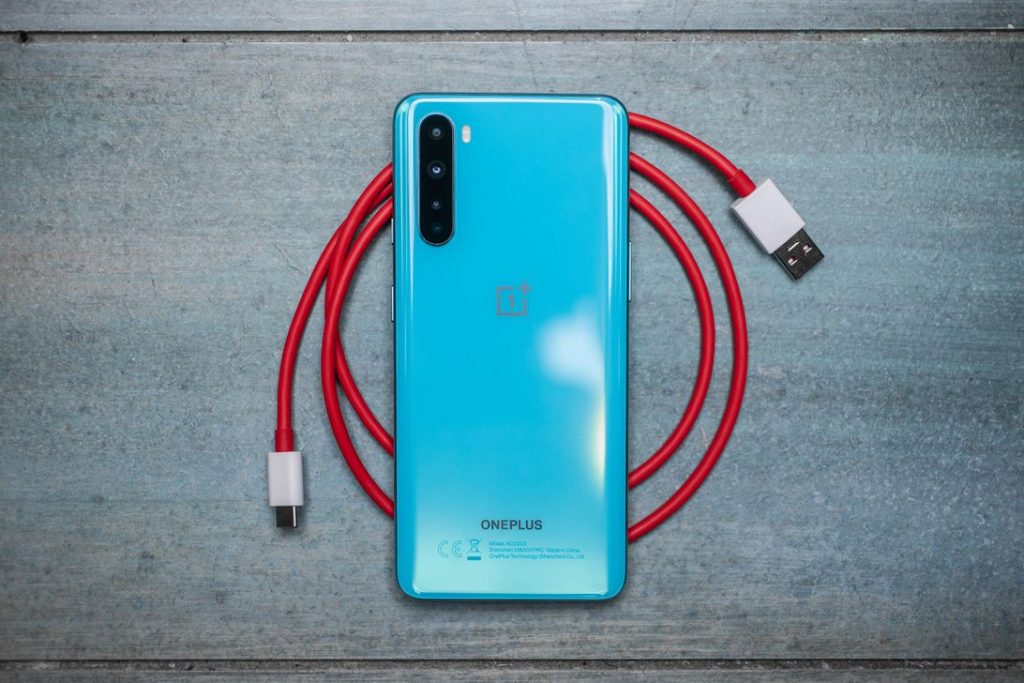 ---
OnePlus Nord is certified as the YouTube Signature Device, which means it's capable of giving the best YouTube streaming experience. The qualifying handset should have features like HDR, 4k decoding, DRM etc to produce an enriched streaming experience, which the OnePlus Nord is said to be capable of.
OnePlus Nord Certified as a Signature Device by YouTube

OnePlus Nord is probably the first mid-ranger to be certified as the YouTube Signature Device, since the rest devices in the list of all premiums. Though every handset ships with YouTube app pre-installed, the experience they give may differ. This is due to various technologies that support the YouTube video, and it should be considered when buying phones, at least for premiums.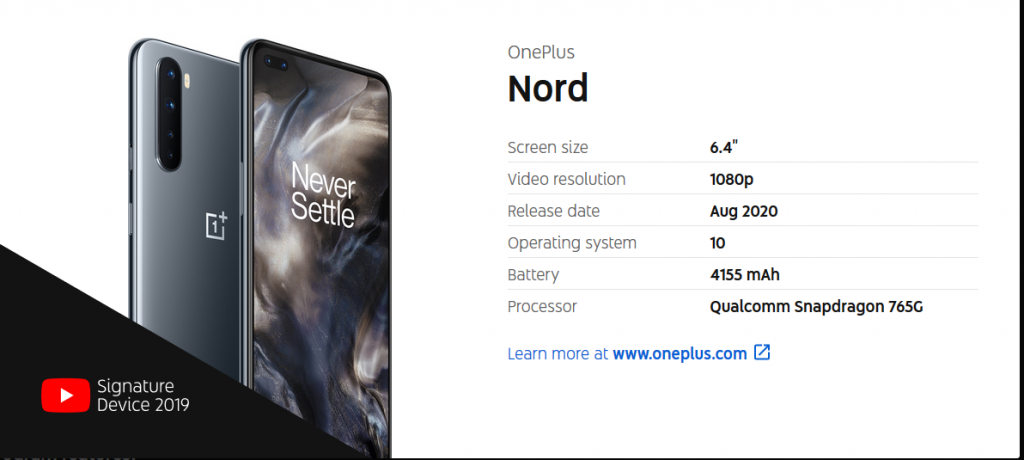 In such case, YouTube has a set of prerequisites to qualify something as Signature Device, like high frame rates, DRM performance, 360° video,  4K decoding, high dynamic range and next-generation codecs. If a phone is having all these, it should present the video is the best format possible, thus giving you the best viewing experience.
Also Read: Google Chrome to support video streaming from various OTTs
Similarly, Netflix has its certification program based on various factors, which more likely matches with the YouTube program. What's good if a YouTube video is capable of 4K and your device display resolution is limited to 720p! OnePlus is the latest device to be added to the YouTube Signature Device program, other OnePlus devices include the model 8 Pro, 8, 7, 7T, 7 Pro, 6T and 6.
Besides OnePlus devices, other flagships from various OEMs like Pixel, Motorola, Samsung, Huawei, LG etc are also in the list. While the community expected that OnePlus may downgrade in the display to suffice budget for other features, the maker hasn't, which is appreciated.
Read more about OnePlus Nord specifications and price here.
More to read: