Oppo Smart TV will be will launch in a special event set to take place in Shanghai, China.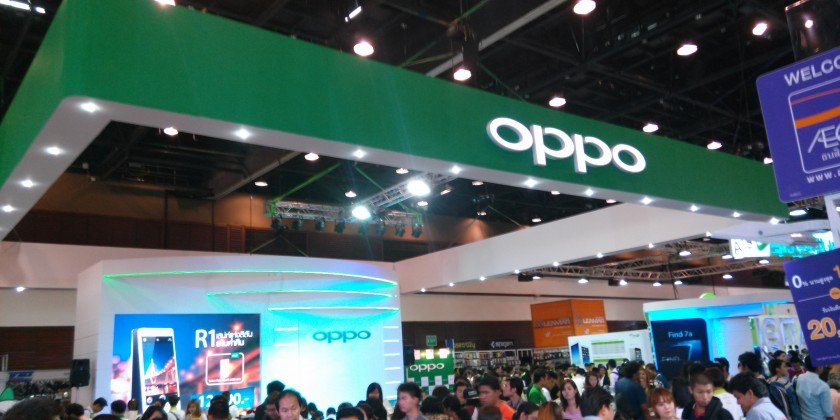 ---
After its sister companies venturing out to TVs business, Oppo is now planning to roll out a couple of smart TVs. The company has earlier hinted about expanding into the smart TVs business, but didn't mention any details of those devices. While it didn't do now, it has at least revealed the official dates to be launching them.
Oppo to unveil Smart TVs on October 19
Oppo has recently dipped its feet into the smartwatch business, alongside its hit business of smartphone. May it feels saturated or the need to expand to remain competitive, it has been teasing to launch smart TVs soon.
It's sister companies like the Realme and OnePlus, all managed by BBK Electronics have launched their own smart TVs recently. Now, Oppo follows the same pursuit eventually.
The company has uploaded a teaser image on its Weibo account that shows the launching date ogf iyts smart TV. The data is fixed to October 19, which is just a week away from launch. Whilke there are no details regarding the specifications werew revealed in the teaser image, a listing ion the 3C certification has given basic details of them.
Oppo is expected to launch two smart TVs on October 19th, which are codenamed as A65UB00 and A55UB00, with the first model possessing a 65″ display and the second one to be a 55″ one. Also, these are expected to be the 4K OLED panels with 120Hz screen refresh rate and a MEMC chip within. Interestingly, these are reported to have a selfie camera for some reason.
While the purpose of them is yet to be revealed, we expect full details of these TVs will be leaked in this week before the official launch. Thus stay tuned to us for learning them earlier.
---
More to read: