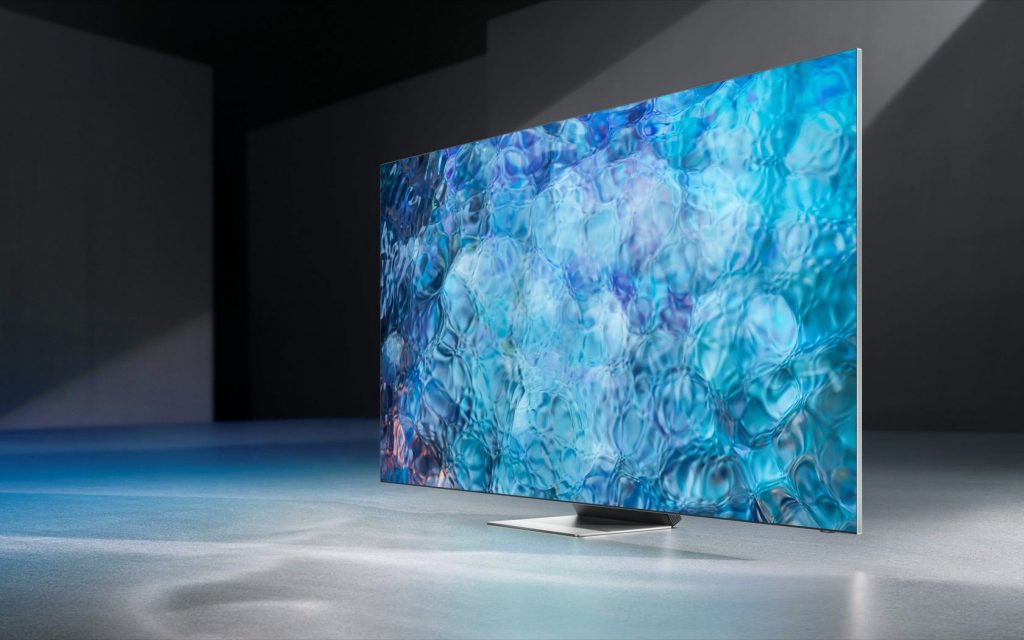 ---
The other day, Samsung held a keynote to launch their latest 2021 TV lineup. Samsung is one of the major manufacturers of TV and displays as well. The R&D center of Samsung is very strong and they come up every year with cutting-edge display technologies. This year is no exception for Samsung, as the Korean brand launches the TVs with Neo QLED and microLED display technologies.
The flagship of the 2021 TV lineup is the Neo QLED with 8K resolution – QN900A and the 4K resolution – QN90A. This new technology called Neo QLED is a combination of a new backlighting technology and a new technique of image processing.
Samsung claims that the Neo QLED is better than QLED as it uses a smaller individual LED element that can focus light on a very small area, and by small, they meant smaller than the area which QLED can focus. So this allows for the smallest of the TV zones to have a full array of local dimming systems and good control of brightness along with higher contrast.
The Neo QLED is powered by a new image processing called as neo Quantum Processor, which uses 16 neural network models. This combined help in upscaling the resolution of the video being played on the TV.
The 2021 TV lineup will also be having slimmer bezels, a new slim one connect box for cable management, a new revamped audio system. Not to mention the new object tracking and spatial optimization are also included. All this will just enhance the experience of watching TV a lot.
There are other features added to the TV as well like the Samsung Health App with a personal trainer, gaming modes with appropriate aspect ratios, AMD FreeSync Premium PRo. You will also be able to make video calls via Google duo using your TV.
During the launch event, Samsung also announced two new models with microLED technology used in their displays. The sizes will be 110 and 99 inches which are humungous. The TVs will be running on the usual Tizen OS-based Smart TV. Both of the TV has a 4k resolution and 5.1 audio system.
Samsung also gave a hint about the Galaxy S21 launch event, by announcing that the brand is going green. This means you can expect no charger in the box, fewer carbon footprints, and recycled materials are going to be used. The brand also announced that they will be using a solar remote which will be made up of recycled plastic.
---
More to read