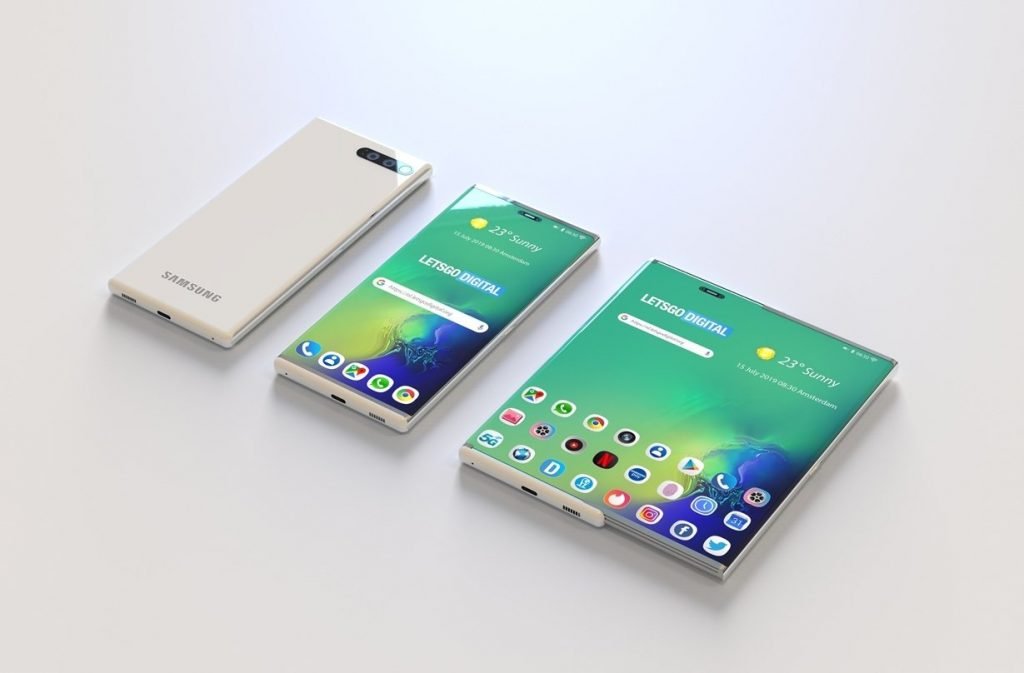 ---
New leaks on Samsung's folding phone has popped up, which claim that such form factored handset may come in 2022. Before that, other OEMs like Oppo and LG may show up with their rollable phones. When launched, Samsung's rolling phone be a scrollable one pulled out from a cylinder. Also, it's said that Samsung is working on a triple-folding tablet in 2021.
Samsung's rolling phone coming in 2022
Samsung is already a pioneer in the smartphone industry. Besides the popular Galaxy Z Fold handsets, the South Korean OEM is in plans of making a new form factor phone – a rollable one. While we heard few leaks on these plans earlier, a new leak now suggests such a phone from Samsung will come only in 2022.
Meanwhile, other OEMs like Oppo and LG may show up with their respective rolling phones. LG is already working with something called Project B, and Oppo is touted to be making a similar one called Oppo X, both reportedly ready to launch in 2021. Well, Samsung may miss the race, but it's still better to wait to learn the market response on these handsets.
Samsung has stepped in with foldable phones last year, and seen slow response for that. And letting other players launch before will tell what consumers exactly wants. The leaker, @cozyplanes also described that Samsung's rolling phone could be more like a scrollable phone, where the display will be coming off a cylindrical tube.
Also, the same leaker has tipped about a transparent display phone coming from the Samsung too. Further, there's also a "triple-folding" tablet said to be coming in 2021 from Samsung, which come with an OLED display and be limited edition.
---
More to read