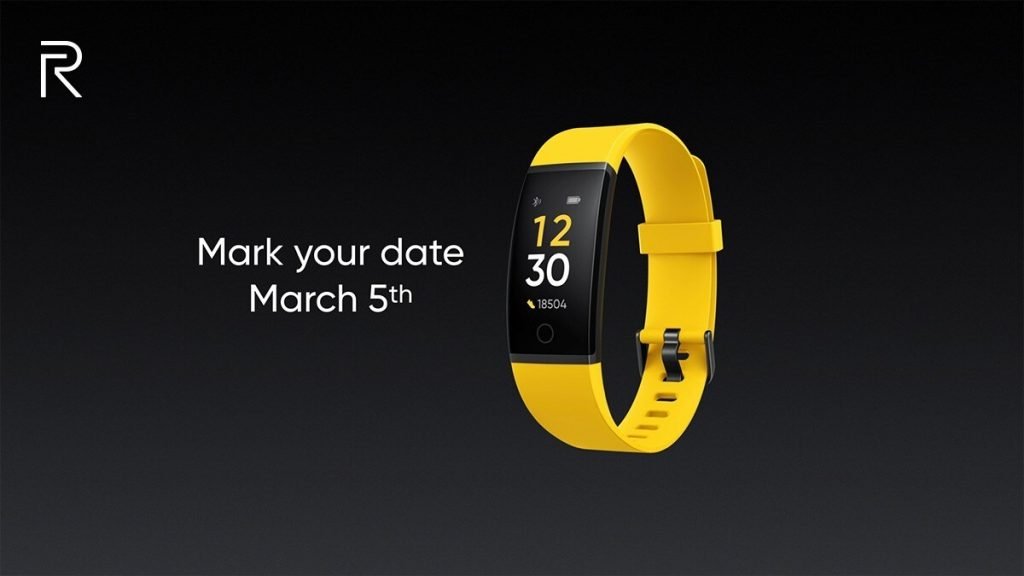 It's been a long time since Realme has been teasing its new smart band and a new series of smartphone line-ups.
The new Realme Band is all set for its launches on 5th march as tweeted by CEO Madhav Seth. The new smartphone series is expected to be new 6 lineups.


What Inside?
Realme Band–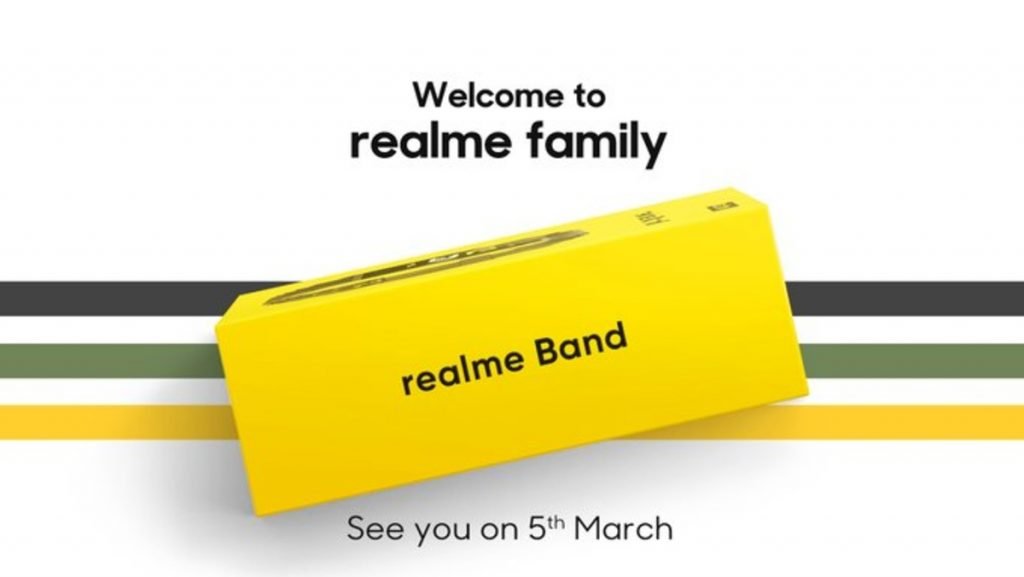 The company is on the verge of its entry into the AIoT ecosystem. As explained in the launch event on the 25th of February. This AIoT ecosystem also includes wearables like their new Realme Band.
The teased glimpse predicts the design of the dial. The dial is rectangular. The color variant is still unknown. The only color yet spotted is the Yellow color of the brand itself. in the tweet, Madhav Seth stated a number 1500. The rumors say that this could be a direct link to a specification of this Realme Band.
Related: India's First 5G Flagship Killer Announced!

Realme 6 Series–
The all-new mid-range devices are rumored to be advertised by big-screen name Salman Khan. The new devices include all-new Realme 6 and Realme 6 Pro.
The phones are expected to have a punch-hole display. The devices are also rumored to have the very Quad-camera setup.
Realme 6 is advertised to be powered by Mediatek Helio G90T SoC and packed with a 4300mAh battery.
Realme 6 Pro is expected to have a 90Hz refresh-rate screen. It might also include a 30W fast charger with it. The device is also expected to feature a 20X zooming capable 64mega-pixel camera.
The new devices are well enough for Realme to stand out in this very 1st Quater of the year. All the devices are to be announced on March 5th. Realme is for sure planning something big this time as it seems.

Also Read: Samsung sets new standards with Galaxy S20 Ultra 5G