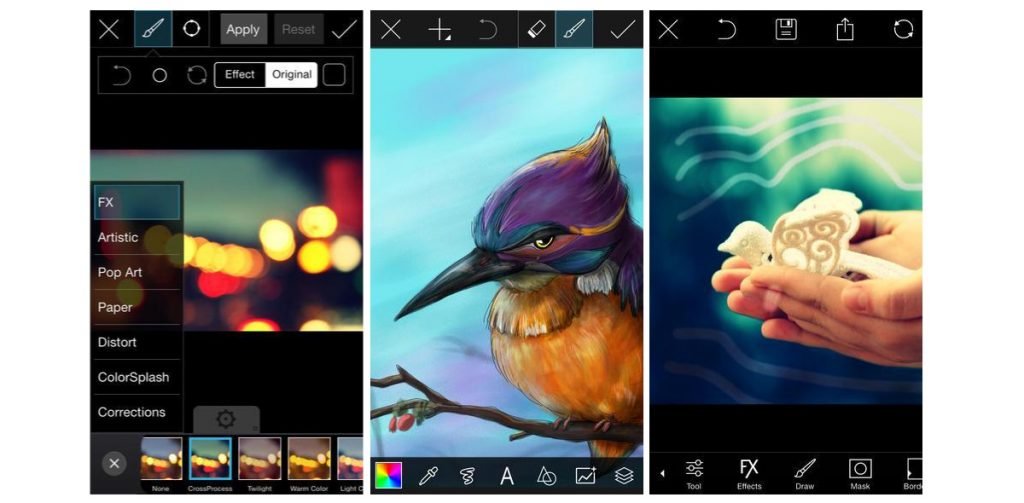 ---
Most of us use our smartphones for almost everything be it clicking photos, editing documents, playing games, or editing photos. There are very powerful tools available on PC like the Lightroom and Photoshop but most of us use our mobile phones to edit photos since we use mobile only to upload photos on Instagram or other social media applications.
5 Best Photo Editing Apps
So here we have specially tailored for users the best photo editing apps for Android in 2021 which people can use to edit their photos and get the best out of it.
1. Snapseed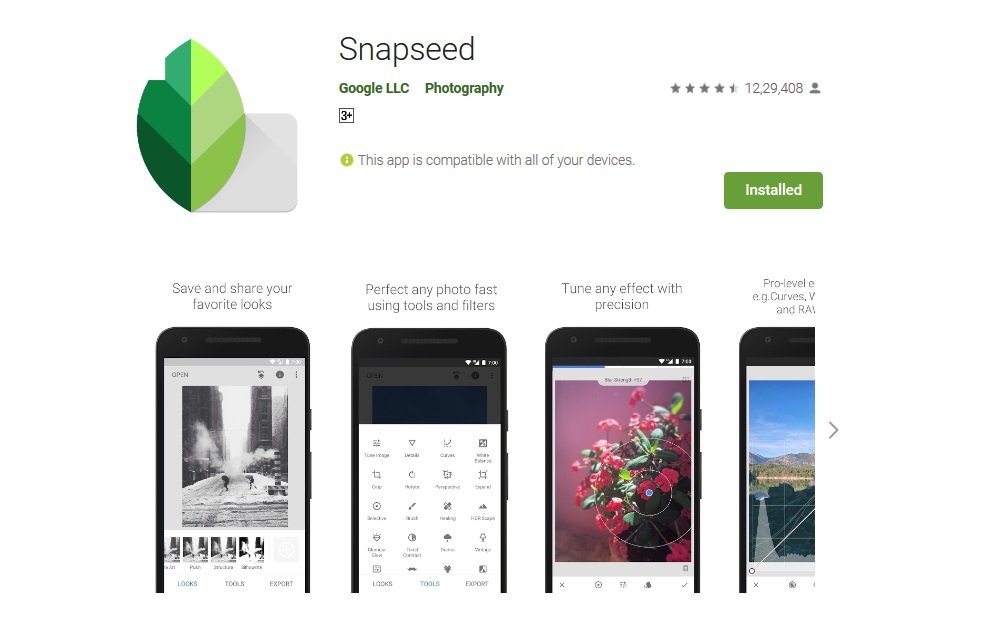 Google's own photo editing app called Snapseed is one of the best photo editing apps which anyone can use in 2021. It has plenty of features and supports RAW image editing as well. Users can adjust and tune the photos as per their required or can even use some preset filters whatever suits their image the best.
Also Read: Best Xiaomi Phones in 2020
Snapseed also has an autotune option which uses its AI algorithm to adjust the image's lighting and contrasts accordingly. It's free for all and the best part is there is no advertisements as well.
2. Adobe Lightroom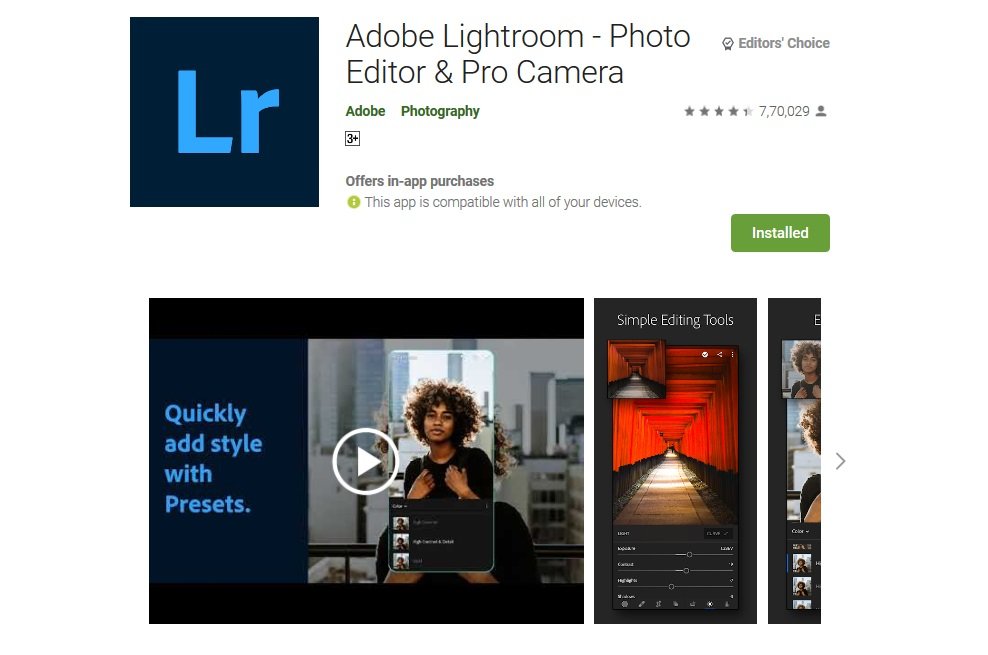 The name of Adobe is enough when it comes to photo editing tools. Adobe uses the highest level of tools for its applications to give users an overall good experience while editing the photos.
Lightroom was earlier released for PC only but now this powerful tool has also launched for Android phones and tablets as well. The Adobe Lightroom is absolutely free for everyone and gives professional-level editing ability to users on their smartphones only.
There's even a pro-level camera built-in lightroom which can give users access to click photos from lightroom and not only that they can look into the viewfinder and adjust the shutter settings accordingly to know what the final output will be right before clicking the image.
Lightroom also provides some presets to choose from for users who don't want to go deeper into editing. While the rest of the users can take the full advantage of lightroom by editing the HDR and tuning the photos using contrast, highlights, sharpness, shadows, etc. The app could turn out to be one of the best photo editing apps if users use it to the full potential.
3. PicsArt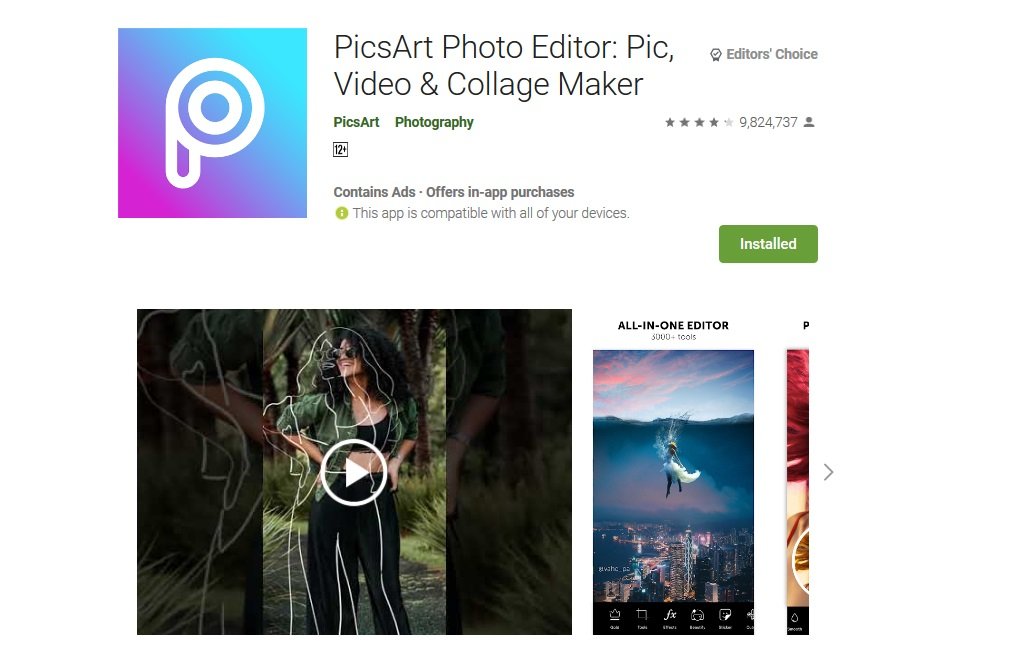 Picsart is one of the oldest and reliable photo editing app with over 1 billion downloads on Google play store. With time it has got mature enough to compete with other photo editing apps pretty well. The app gives the ability to make collages on the basis of some preset frames.
Apart from this, users can edit and add filters to their images to look more eye-catchy. Picsart also gives the option to edit videos also, users can crop, trim or add filters along with music to their videos as well.
The app also gives users an option to draw freely with its freestyle drawing mode and users can even make their own customized stickers with the in-built sticker maker option. PicsArt shines with its umpteen number of creative editing options like the replay option gives users to recreate the same settings from the trending edits to choose from.
There is a PicsArt gold subscription that gives early access to exclusive filters and editing options that users can try. The overall UI of the app is very simple and easy to use.
4. Adobe Photoshop Express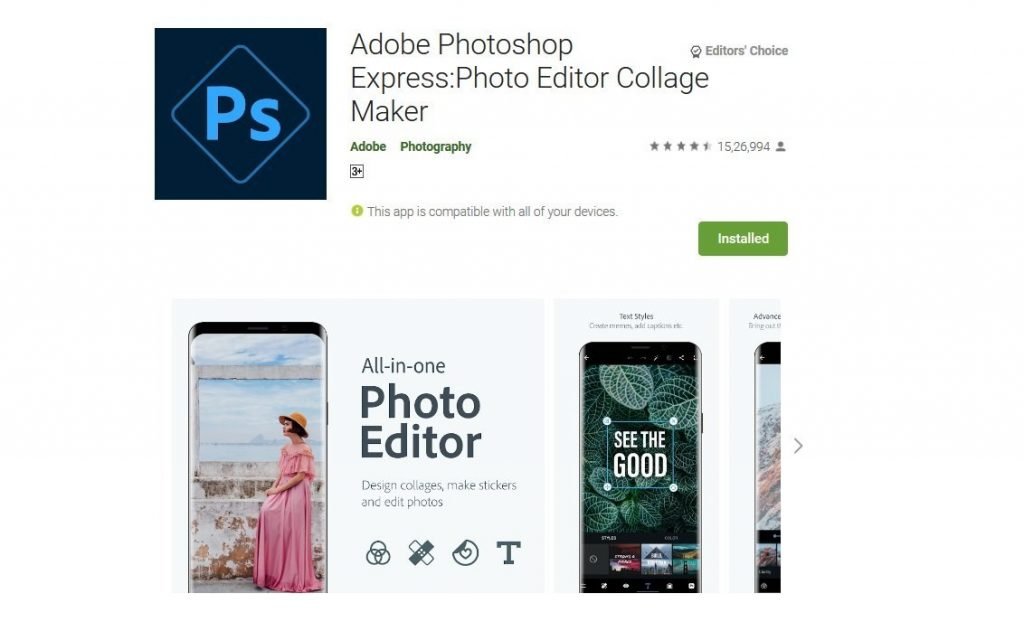 The legendary photo editing app from our PC is now readily available for our Android smartphones. The one and only Adobe Photoshop. Though it is not a full-fledged Photoshop app ported from Pc since it is the express version of the app. The Photoshop Express app is a lite weight app while giving good editing options along with it.
Editor's Pick: Gionee M30 launched with a massive 10,000mAh battery, 8GB RAM for just $203
The app also provides spot healing which means you can fix or remove any unwanted thing from the image, which is a beneficial tool and very few photo editing apps provide such options.
There is a collage maker included in the photoshop as well through which high-quality professional-grade collages can be created.
5. Pixlr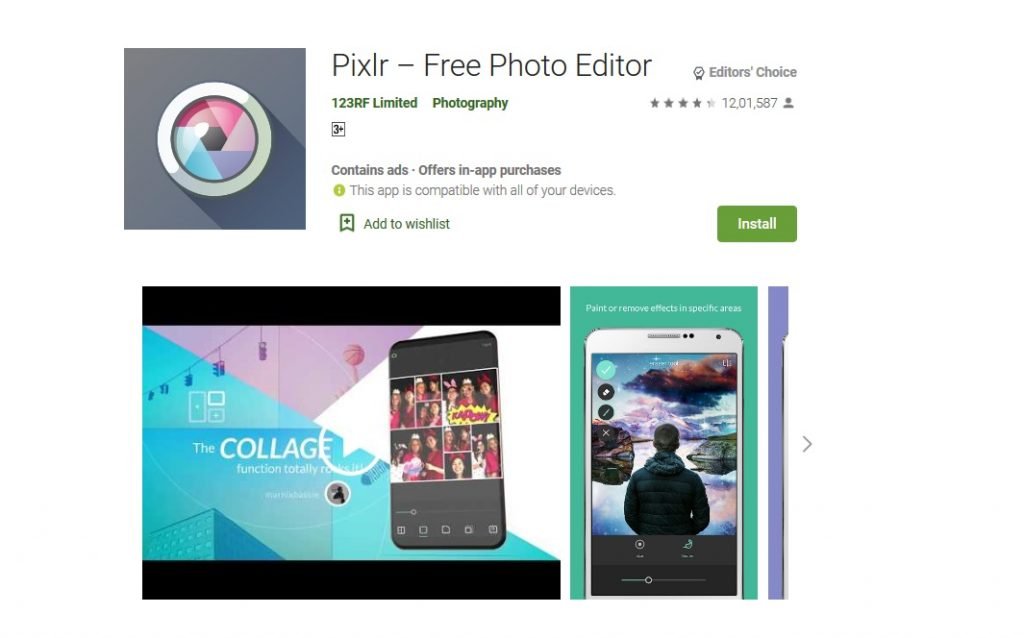 Pixlr is a very handy and useful photo editing app with over 2 million combinations of free effects available to choose from. The app offers numerous levels of customizations that too for free without any sign ups or anything.
The app developer is always very active and keeps on updating the app to support all kinds of latest filters and editing tools. Pixlr has a variety of collage presets with the help of it you can make collages by just selecting the photos and the rest will be done by the app itself.
There are tonnes of editing options like adjusting tones, color splash filters, red-eye correction, smoothness, sharpness, lighting conditions, and whatnot. The app weighs around 28 MB.
---
More to read: